The countdown to the festive season has begun with savvy shoppers already stashing Christmas pressies and stocking stuffers to pace their Christmas spending and ensure a stress free holiday season.
To get the family in the mood for all of the excitement of the season, a daily treat is the perfect way to get ready for Santa's visit.
Whether you are looking for some additional goodies to stuff the stockings of the tiny tots in your life or you are looking for a little silly season indulgence for yourself, let's talk Advent Calendars.
This year there is something for everyone at every price point.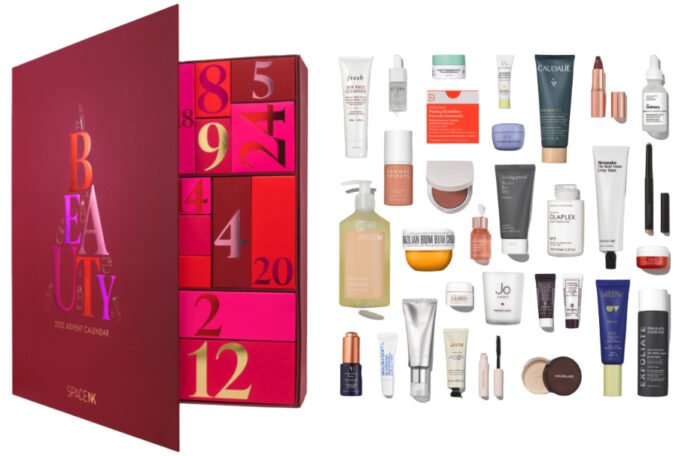 Aldi Advent treats for kids
A lovely way to countdown to Santa's visit is to share a daily surprise with some of the most well known brands.
Aldi Special buys have a range of advent calendars at $3.99 including much loved favourites including Frozen, Paw Patrol, Hot Wheels and Peppa Pig.
At $6.99 the illusive Elf on a Shelf 24 day advent calendar includes figurines and lollies for some holiday antics.
One of my favourite of the Aldi range of Advent calendars is the story book collections including Disney Princesses and Marvel (yes with Hulk, Ironman and the whole avengers universe). The 24 day countdown with one book each day is a great way to make bedtime story time fun and also have a sugar free treat at $18.99.
Hidden secrets advent calendar puts a little sparkle into Christmas with a daily Swarovski Christmas charm to add to a lovely silver bracelet $19.99
There are also more grown up options which are great stocking stuffers like Pukka Tea with 24 days of different teas for the connoisseurs at $14.99, L'or coffee capsules 24 days of unique coffee $14.99 and for the beauty lover the highly sort after Lacura 12 days of caviar illumination pack for $29.99. As with most Aldi special buys, get in fast!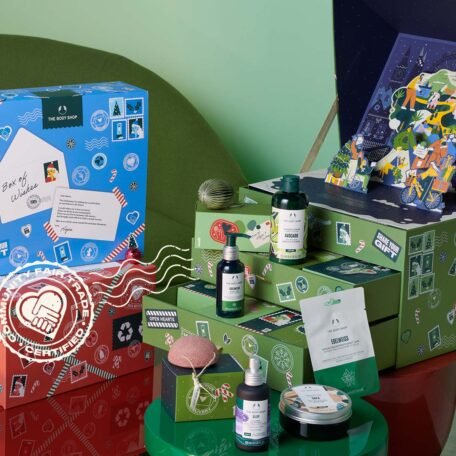 Beauty Advent calendars are a wonderful gift for the woman who loves to try new products or who has a much loved brand.
Feel Good Look Good
The Body Shop believes the true wonder of Christmas is in its power to transform lives and create a fairer world. That's why each of their Advent Calendars is a celebration of most loved Community Fair Trade partners and is packed with goodies that have been made or enriched by them. Community Fair Trade is The Body Shop's bespoke program that helps its small-hold producers gain market access and invest in social and environmental projects that benefit their communities. Beside the delicious and luxurious products the packaging is designed so once you've unboxed all your treats, the pop-ups in these calendars can be upcycled as gifts tags and decorations.
Box of Wishes $120 (valued at $170) featuring 24 treats, including best-selling face masks, body care and beauty tools with my favourite Pink Grapefruit Shower Gel.
Box of Wonders $180 (valued at $270) 25 full-sized favourites to help you buff, slather and nourish head-to-toe with my favourite the Avocado Body Scrub perfect for summer smooth skin
Box of Wishes and Wonders $260 (valued at $409) Ultimate Advent Calendar is bursting with drawers of iconic full-sized bestsellers as well as exciting new products with the serenely-scented Sleep Pillow Mist – a must try.
Premium Beauty Lover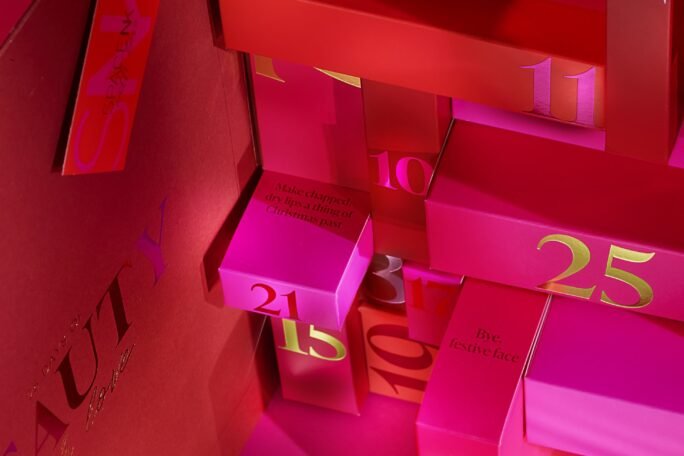 I have friends who do not receive many presents at Christmas and often spoil themselves with one of these premium beauty advent calendars. To get into the spirit of Christmas the 25 day countdown full of daily indulgent surprises is a lovely way to bring the festive glow, both in spirit and dazzling summer skin.
The Space NK Advent calendar is the perfect selection. This is regarded as the best of the European Beauty Advent Calendars for 2022 full of well known brands like La Mer, Charlotte Tilbury and the famous Sol de Janeiro Bum bum cream just in time for swimsuit season. The products are valued at over $1300 for the price of $330 sent from the UK (we found shipping ultra fast and free).
For the well groomed Gent
The Liberty Men's Advent Calendar contains 27 must-have products, including 16 full-size items, from an expert curation of the best of the European mens grooming, skincare and fragrance. The perfect gift for the man who has everything. Total value $1350 for the price of $460.
Remember because these calendars are great value, you may just want to purchase one and split the gorgeous products up as individual presents or add them to your hampers.
Get in the Christmas mood and countdown to a wonderful holiday and a restful and prosperous new year.
---
More Reading: