Need some excitement in your life? Why not take a leap of faith and experience the deep wonders of what our world has to offer. With the help of Lonely Planet we have made a travel checklist of extraordinary experiences that could change your life!
1. Seek out sacred places
Whether it be a magnificent monastery, a temple in the trees, a synagogue or spiritual site, these sacred places can offer remarkable insights into humankind. Regardless of your faith and belief, these sites portray history and tranquility like no other.
Adams Peak- Sri Lanka
La Mezquita- Spain
Taj Mahal- India
2. Travel with strangers
Taking a solo trip can be a great way to better understand yourself but that doesn't mean you have to be alone the whole time. Why not be open to new experiences and connections a make a new buddy on the road?
Take a walking tour- Cartagena de Indias, Columbia
Meet in a friendly city- Gothenburg Sweden
Work remotely- Cape town
3. Live with Locals
By living with locals you can gain valuable insight into local culture. You immerse yourself in different foods and practices that makes your experience more enriching.
Kathmandu Valley- Nepal
In and Around Cusco- Peru
Meas Family Homestay – Cambodia
4. Find beauty in detail
Travel often involves the big and beautiful places of the world such as bohemian buildings, grand canyons and sky-reaching peaks. But what about the delicate intricacy of the finer things.
Ikebana- Kyoto Japan
Masjed-E Jameh- Esfahan, Iran
5. Go out Dancing
Weather it be the spicy moves of the Spanish flamenco, line dancing, techno or the Texas two step. There is nothing more uplifting than grooving to music. It is a fast and easy way to experience a country's culture.
The continental Club- Austin USA
Donde Fidel- Columbia
Amoe De Dios- Madrid Spain
6. Meet the Planet's Giants
Our planet is home to strange and significant giants. From predators to trees that reach the skies, these monuments of nature are truly breathtaking.
See Polar Bears- Churchill Canada
Snorkel with whale sharks-Tanzania
Commune with California Redwoods- USA
7. Haggle
Bartering and banter in an exotic millennia-old market can be a thrilling travel experience, especially if you have come from a place where prices are often fixed.
Kapali Carsi- Istanbul Turkey
Otavalo Market- Ecuador
Marrakesh- Morocco
8. Face your fears
Facing your fears is one of the best ways to grow and understand yourself. Each time we avoid confrontation our fears only grow stronger. We have the power to diminish these fears.
Glide through the sky- Oludeniz Turkey
Dance yourself free – Havanna Cuba
Swim with sharks -Guadalupe Island Mexico
9. Feel out of this world
From the bioluminescent beaches, northern lights or the Auroa berealis, some of the natural wonders of this world are so awe-inspiring that by experiencing them we can feel out of this world.
Bioluminescent beaches- Vieques. Puerto Rico
Glow Plants- Hachiji-jima, Japan
Moonbow- Zambia
10. Strip Off
Shed your clothes and break the biggest taboo…nudity! Travelling often can make you try things you normally wouldn't. So why not come to better terms with your body and feel the freedom of being completely bare.
Nude Hiking- Germany
Naked Lunch- Paris
Suit Free Snorkelling- St Martin
11. Treat Your Body
Whether its Moroccan oil rub downs or Chinese foot reflexology, relaxation is essential for our bodies' health. So why not take some time to relax in another country and discover more about a different culture at the same time.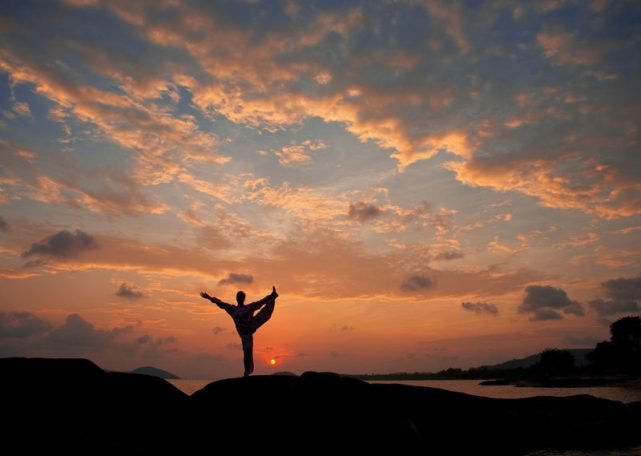 There are some incredible spas to visit such as Kamalaya in Koh Samui, sanctuary, Dragon Hill Spa in Seoul, South Korea, and Wat Sok Pa Luang in Vientiane Laos.
Read our story about the award-winning Kamalaya Wellness Sanctuary in Koh Samui, Thailand, below: