Throughout our lives, our sex drive naturally fluctuates through highs and lows. Low libido can still cause personal distress, so we've reached out to Tahlia Thomas, Nutritionist at leading Australian health and wellness company, Happy Healthy You to find out ways to boost your libido naturally.
The most common symptoms of low libido include high stress levels, vaginal dryness, painful sex, low iron levels and having no interest in any sexual activity. Low libido can be brought on by things like hormone changes like menopause and pregnancy, taking certain medications, stressful situations, and mental health struggles. Dealing with low libido can also be tricky to navigate with your partner, especially if you're experiencing feelings of embarrassment surrounding not wanting to be intimate.
Tahlia suggests that addressing your low libido holistically allows your body to naturally adjust and delivers the best results. Her top recommendations for women struggling with their sex drive are: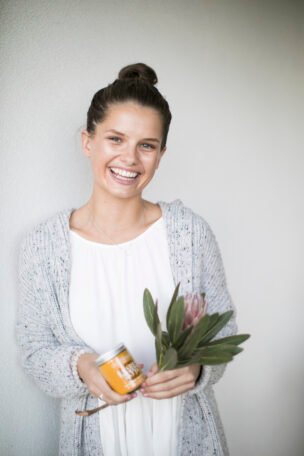 Support your natural systems
As low libido is often linked with hormonal changes, taking a supplement to help balance your body's hormonal systems can work wonders to bringing your sex drive back to life. Tahlia suggests Happy Healthy You's Happy Hormones, containing the herb maca that has been proven to increase sexual arousal while also managing menopausal symptoms.
Vote 1 Vitamin E!
If you're experiencing vaginal dryness, vitamin E is your new best friend. Many women find that using vitamin E suppositories nightly helps to stimulate natural lubrication and
if vaginal dryness is an issue for you, inserting a vitamin E capsule into the vagina each night before bed can help with increasing natural lubrication and make sex more enjoyable.
Blood tests
Low libido sometimes may signify your body is experiencing underlying nutritional deficiencies, like low iron. It's important to get a full panel blood test and discuss with your doctor to ensure you can address potential deficiencies, and in turn, support your sexual function.
Communication is key
If you are experiencing the physical and mental symptoms of low libido, it is crucial to be as open and honest with your partner about what you're feeling. Being vulnerable and candid about how you're feeling, what feels good and what doesn't will help you and your partner understand each other and find ways to enjoy sex together.