PEOPLE's World's Most Beautiful Woman, Sandra Bullock, says she doesn't take herself too seriously when it comes to her appearance. She told PEOPLE that "what is beautiful is the honour of being Louis' mother'. She's one of the most bankable actresses in Hollywood; and one of the most real.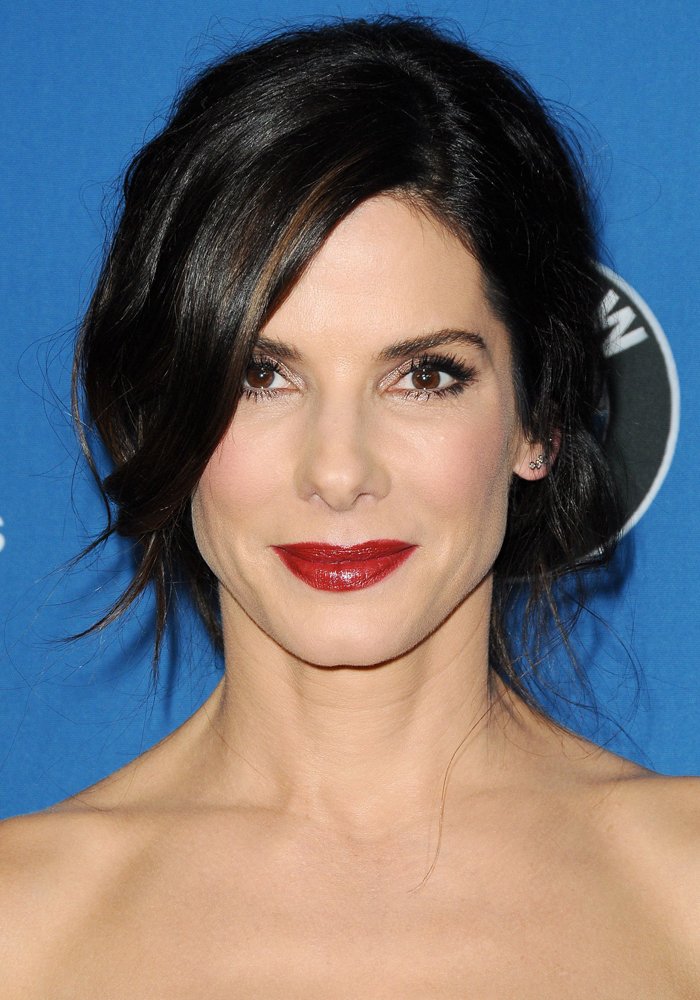 According to the Oscar winner, "Real beauty is quiet. Especially in this town, it's just so hard not to say 'Oh, I need to look like that'. No, be a good person, a good mum, do a good job with the lunch, let someone cut in from of you who looks like they're in a bigger hurry."
'The people I find the most beautiful are the one's who aren't trying.'
Steal Sandra's Style Below…
While daily life for Sandra and 10 year old son, Louis, involves all the normal school, play dates and Lego-making, she did get to play princess for the shoot of the above featured PEOPLE magazine cover. Bullock has also lent her very recognisable voice to a super villain in the movie Minions.
While her beautiful boy is a constant reminder of what's important in life, Bullock admits that she's wrapped around Louis' little finger as a mum, "but I will never let him know it. We have rules. I let everyone else be the aunties and the uncles who spoil him and I'm the one that lays down the law", she tells PEOPLE.
#Sandra Bullock Steal Her Style 
Images courtesy of PEOPLE Magazine
What's your favourite Sandra Bullock moment? What do you think makes someone truly beautiful? Tell us your thoughts in the comments below…