We all love our treats – oftentimes they are the things we look forward to most in our workday, or as a reward on the weekend.
But while a daily indulgence in the context of healthy diet is one thing, new research from the CSIRO has revealed nearly 4 in 5 Australians are overindulging in their favourite "sometimes" foods every single day. 
After reviewing eating habits of more than 230,000 Australian adults, the CSIRO found almost 80 per cent consume too much discretionary food – things like cakes, biscuits, chips, pastries, lollies, ice-cream, and soft drink.
The research also found, on average, adults are eating twice the amount recommended by national dietary guidelines. In a nutshell, a whopping 5.1 servings of these discretionary items are consumed on average each day – the equivalent of about 3000 kilojoules.
While we can typically tell when we're feeling the pinch on the waistline of our favourite jeans, we're often not so aware of the impact excessive consumption of these discretionary items can have on our overall health – like poor nutrition, and higher risk of lifestyle diseases.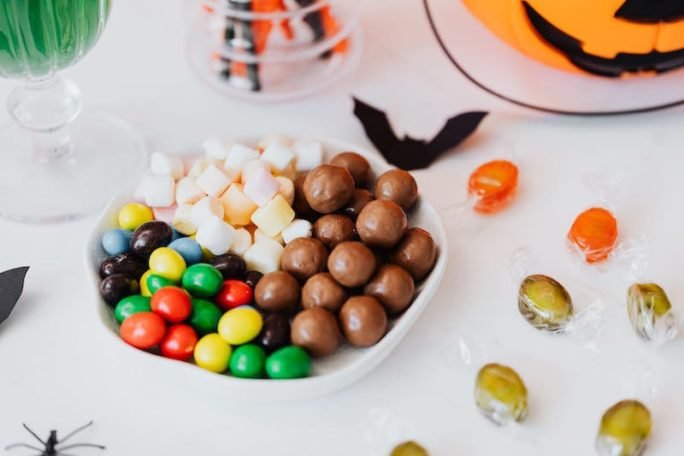 But before you clean out your pantry, there is good news. The CSIRO wants to support Australians to better understand and reduce (read: not completely eliminate!) their intake of discretionary items and has released a free online junk food analyser to kickstart our journey to healthier habits. 
The CSIRO's Junk Food Analyser is a personalised and interactive tool that provides specific advice on which categories of discretionary foods you are consuming the most and offers strategies and tips on where kilojoules can be reduced. 
Importantly, the tool recognises these types of food/drink play an important part in many Australian diets (adding variety and enjoyment to special occasions) and offers options to reduce consumption without sacrificing anything completely. A true, have-your-cake-and-eat-it-too scenario: we like it!
Reduce and rein in the junk food with these top tips:
Understand and control your discretionary food intake by taking the free quiz at www.junkfoodanalyser.com
If you feel you need to take the next step with weight management then choose a scientifically proven weight loss program like the CSIRO Total Wellbeing Diet that accommodates indulgences and ensures your diet is enjoyable and sustainable over the long term. 
Find out what works for you in terms of managing your intake. Whether it's: 
Eliminating: for example, no more takeaway – plan and prep so you always have healthy meals on hand.
Halving: like halving the block chocolate so you only have one row rather than two.
Cutting back: like saving alcoholic drinks for the weekend or social occasions, rather than every day.
Pennie McCoy
Pennie McCoy is an Accredited Practising Dietitian with over 15 years of experience in a range of practices, including hospital dietetics, research as well as corporate nutrition, and is passionate about empowering people to make healthier choices to meet their health and nutrition goals.
Currently, she provides online coaching sessions for the CSIRO Total Wellbeing Diet Online program to hundreds of members, delivering nutrition counselling for general healthy eating, menu planning and dietary advice.