Check out these organisational hacks with expert The Savings Room Founder Penina Petersen.
I know a lot of people who freak out a little with the mention of Christmas. The event puts pressure on already super busy people. Many consumers work right up to Christmas Eve and try to fit everything in before the 'big day.'
I'm here to offer you a solution. Read on to see how I'm using technology to get all my Christmas jobs done at lightning speed.
Hack #1 – Organising Gifts & Recipients
There are plenty of apps available that can help you plan and budget your Christmas shopping list. Search online and then make sure you read their reviews. You need to pay a small amount for some, but if it stops me overspending it's worth it.

This is what you can do with an app like this:
Get an overview of how you are progressing according to budget
Punch in gift ideas you'd like to buy for people
Share lists with others (one person or the group) using AirDrop, email, iCloud Drive, or Messages
Select a store for the gift and the app will build a shopping list
There's a Christmas countdown at the top which is handy
Add photos of gifts and put a picture up of the person you are buying for
Add a password so people can't sneak in and look at your list (like the kids!)
Hack #2 – Amazon Australia Subscribe & Save
I'm using Amazon Australia's new Subscribe and Save program to get discounts on bulk goods for the holiday season. I'm doing this as we get a lot of guests arriving over the holidays. I've got extra toilet paper and laundry liquid for example, in the shed ready to go. I'm also using it for non-perishables such as snacks, crackers and soft drink. I like that I get FREE delivery and 10% off. It's a no-brainer.
Here's what you can do with the Subscribe and Save program:
You can schedule repeat deliveries of essential everyday items
Subscribe to products you use most often for delivery anytime between one and six months
The system is flexible – customers can skip deliveries, change the delivery day or cancel from the 'manage your subscriptions' page
Customers receive a 10% discount from subscription products
Delivery is FREE! After the first initial order
There is no subscription fee
Add and remove any products from your list at any time
Brands (you already use) include Carman's, Coke, Fairy, Heinz, Huggies, L'Oréal, Omo, Optimum Nutrition, T2 and Vegemite
The solution is 'set-and-forget' for time-poor and cash-strapped mums, couples, families and consumers wishing to save
Categories include pantry, food and drink, vitamins, supplements, pet supplies and beauty
Also be sure to recycle any packaging such as cereal boxes or delivery boxes for gift boxes
Hack #3 – For people who love to shop in-store
The Sweep App is a great solution for anyone wanting to find deals using their phone. Sweep helps to tailor your shopping experience. You will be able to find things to buy based on your personal preferences and current location.
Here's a more detailed view of what Sweep can do:
Find personalised deals near you using the map, list or Augmented Reality (AR) views
Head in-store or claim a deal online.
Join the Sweep shopping community
Post, review and share deals with the Sweep community
Earn Sweep rewards by posting, sharing, reviewing, liking or claiming deals
If you are very active on Sweep you will get exclusive discounts, invites to special events and even receive test products
Hack #4 – Track your spending automatically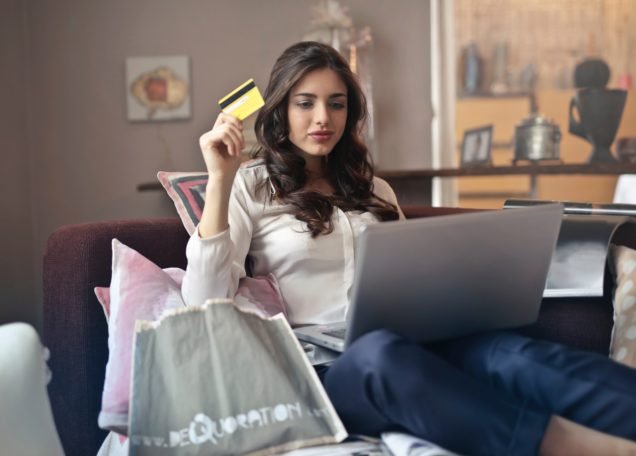 One of the most important steps at Christmas is to keep a tight rein on your spending. While you may not want to know what you spent, some good apps will tell you if you are past your budget with a notification.
Here's a more detailed view of what these apps can do:
Track exactly where your money is going
Automatically organises your spending into categories like clothes, groceries and fuel
Shows where you are spending money
Set up budgets for each category
See balances and view your transactions
Get actionable insights so you can spend and save even smarter
Get notified of fees charged to your accounts
Get notified of 'large purchases' that could be fraud-related
This app also helps with tax returns at the end of a year
Hack #5 – Use YouTube to get into the Christmas spirit

Like so many people, I'm a big music lover. I've been harping on all week about how happy Christmas music makes me feel. Make sure you add music to all your Christmas parties and ventures. I've been to way too many great parties, filled with amazing food – only for the party to be let down by a lack of ambiance and music.
To get organised and into the Christmas spirit, I've got these set up all around my house:
Wireless headphones for listening to music and answering all those happy Christmas calls while I'm working or doing housework
We use speakers in our kitchen. I have mine set to Smooth FM in the UK; they play a lot of the old-school music I like which helps relax me and get into the holiday spirit
We have an old speaker system in the shed hooked up to some quality speakers. We run this system through a small digital radio which we use for getting music from all over the internet
Make sure you get your Bluetooth setup in the car too for creating all the Christmas mood music you desire.
Be sure to use technology this Christmas to brighten your mood, while making amazing time, money and sanity savings.
More about Penina Petersen
Penina is the founder of The Savings Room is Australia's No.1 Savings Blog. She is well known in Australia and abroad for her cookbook Table Tucker, which has now sold out. The Savings Room is a well established and highly regarded platform for all things 'savings' in Australia.