There's a new vegan beauty product worth checking out called Arbonne AgeWell – an ethically sourced skincare product that contains ingredients which helps nourish your skin.
Arbonne's AgeWell range features ingredients that work together to target effects of ageing in all skin tones, with the plant derived Bakuchiol – sustainably sourced from India.
Bakuchiol has been referred to as the plant-based, gentle alternative to retinol. When paired with AgeWell's other key ingredients Stabilised Vitamin C and Plant Stem Cell Extract, it is just as affective in firming the skin and evening skin tone as retinol, without the harsh effects.
While retinol frequents the charts of dermatologist recommendations thanks to its ties to the appearance of healthy ageing, it is commonly known to trigger unwanted sensitivity on the skin. To further complicate matters, retinol becomes unstable when combined with other key ingredients (case in point: Vitamin C, also highly praised by dermatologists).
Bakuchiol, the hero ingredient of Arbonne's new line, helps skin look radiant. Other ingredients include stabilised Vitamin C and Sustainable Plant Cell Extract.
Bakuchiol: A plant-based retinol alternative, helps to reduce the look of facial wrinkles
Stabilised Vitamin C: Supports collagen through moisturisation
Sustainable Plant Stem Cell Extract: Helps improve the appearance of skin radiance, elasticity, firmness and texture
On its effect on the skin, Raja Sivamani, MD MS AP Board-Certified Dermatologist and Ayurvedic Practitioner, says, "Bakuchiol is a naturally derived ingredient that's great as a highly effective, yet more gentle approach than retinol in improving the appearances of photo-ageing".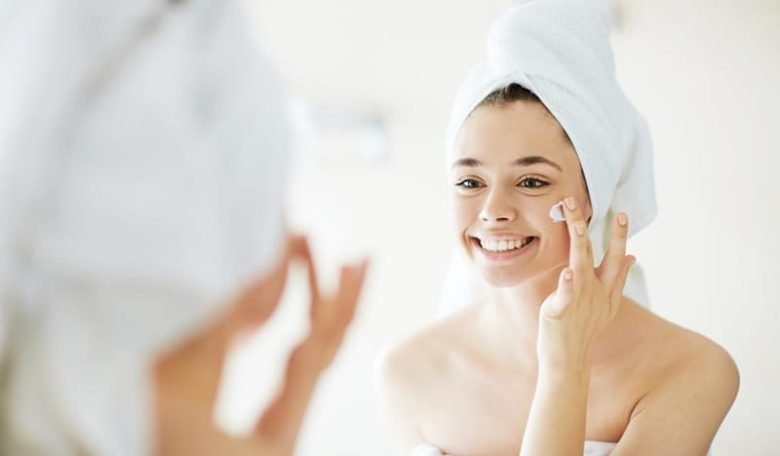 Skincare Regime To Keep Your Skin Healthy
For a gentle rinse, use the AgeWell Silky Cleanser with Vegan Surfactants
Spritz the AgeWell Refreshing Toning Mist with Vitamin B3 over your skin
Nourish your skin with the AgeWell Collagen Nurturing Serum with 2% Bakuchiol
Reduce dark circles and puffiness with the AgeWell Enriching Eye Cream with Caffeine + Bakuchiol
The next step depends on personal preference:
For SPF protection during the day, cover up with the AgeWell Moisture Restoring Cream with Broad Spectrum SPF 15
For replenishment and hydration, cover up with the AgeWell Moisture Restoring Cream with 0.5% Bakuchiol
At night, repair skin with the AgeWell Intense Repairing Night Cream with 2% Bakuchiol
Enhance the regime with the AgeWell Firming Neck Cream with 0.5% Bakuchiol, suitable for morning and night. Hello, youthful décolleté!