Punchier than a classic nude, yet a little more wearable than dramatic red, bright pink lipstick is the perfect suit-all shade to take you from boardroom to bar with a simple swipe.
Need a little more incentive to "think pink" when it comes to your lipstick? Pucker up with your favourite one this Friday 16 September and support Pink Hope – a preventative health hub that "allows every individual the necessary tools to assess, manage and reduce their risk of breast and ovarian cancer, while providing personalised support for at-risk women."
While you can get involved with a number of pink-themed events and fundraisers, one of the more stylish ways to make a difference is by buying an exclusive Bright Lipstick Day lipstick or even posting a picture with your own favourite bright pink lipstick online.
Not only will you be leading the trend for all things Barbie-core, but by sharing the message on your socials using the #brightpinklipstickday and #daretoshare hashtags, your pout can play its part in raising awareness of some of the most common female cancers.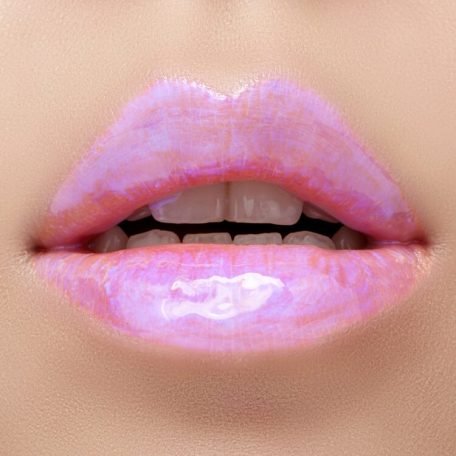 1. Bright Pink Lipstick Day BPLD Offical Range
Take your pick from four exclusive Bright Pink Lipstick Day lipsticks available to purchase at www.pinkhope.org.au. Whether you opt for the deep-coral-hued "Fearless", gentle "Illuminate", deep "Purpose" or "Resilient" (a soft mauve), you can smile knowing that 100% of proceeds from every purchase of these exclusive vegan lipsticks go directly to Pink Hope's life-saving campaign and mission
RRP: $19.95 each/ $64. 95 set of four
Stockist: https://www.pinkhope.org.au/shop
2. Charlotte Tilbury Hyaluronic HappiKiss in Crystal HappiKiss
Formulated with hyaluronic acid and c-peptides this makeup-artist favourite is part lipstick/part balm/part gloss and a whole lot of intense hydration. Don't let the magical fondue-like formula fool you. It may feel subtle but it packs a lot of punch when it comes to creating dewy, just-bitten-into-a-berry lips.
RRP: $49
Stockist: https://www.charlottetilbury.com/au
3. Gucci Rouge a Levres Satin Lipstick in 402 Valentine Fuschia
Described as "bold, eccentric and free-spirited", the vibrant hue of this pink lipstick embodies everything flamboyant that the luxurious fashion house stands for – in one glamorous, intricately engraved, gold-toned case.
RRP: $66
Stockist: https://www.sephora.com.au/
4. Ultra Violette Sheen Screen SPF 50 Hydrating Lip Balm in Flamingo
Pink lipstick, but make it sun-protective. We love everything Ultra Violette and their latest lip creation is no exception. Gliding on as smoothly as their signature SPF, this balm will leave your lips soft and hydrated. And, conveniently for Bright Pink Lipstick day, it's available in a saturated shade of pink that's intense enough to be worn on its own or over your lipstick for even more oomph!
RRP $25
Stockist: www.ultraviolette.com.au
5. Fenty Beauty Stunna Lip Paint Longwear Fluid Lip Colour in Unlocked
Rihanna's line of liquid lipstick is renowned for its long-lasting coverage and soft matte finish, so you don't really need an excuse to invest. However, if you're keen to get behind a celebrity-approved beauty brand while also helping a very worthwhile cause, we suggest a tube of Unlocked – a power-packed shade of pink that's perfect for those who #daretoshare.
RRP: $42
Stockist: www.Fentybeauty.com
6. Too Faced Lipstick in Lady Bold
Featuring moisturising orchid complex to reduce the appearance of fine lines as well as Vitamin E to help your lips look hydrated, this lippie comes out strong. But,it finishes even stronger – with a bold bright pink colour that lasts up to 12 hours to deliver endless opportunities that snap your pout and share it online.
RRP: $42
Stockist: https://www.mecca.com.au
7. Nars Powermatte Lip Pigment in Get Up Stand Up
Nars has a number of bright pink lipsticks and lip products that have deservedly earnt their "cult classic status". Although most lippie lovers will have a tube of the OG Schiap in their makeup bag, we also love the Powermatte Lip Pigment in Get Up Stand Up. This smudge-resistant liquid lip colour offers weightless, full coverage in a shade that's a match made in heaven for Bright Pink Lipstick.
RRP: $42
Stockist: https://www.mecca.com.au
8. Huda Beauty Liquid Matte Ultra-Comfort Transfer-Proof Lipstick in Baby Doll
Huda Beauty is renowned for producing long-wearing, intensely pigmented cosmetics. And it's liquid matte lipstick is no exception. But, don't take our word for it. Check it out and get painting, pouting and posting on social media.
RRP: $31
Stockist: https://www.sephora.com.au/
9. Rare Beauty Lip Soufflé Matte Lip Cream in Ascend
Generally speaking, everything Selena Gomes touches turns to gold… except for this weightless air-whipped lip cream which comes up pink. Decidedly deceptive, its soft velvety matte finish doesn't dry or cake. In fact, with a botanical blend of lotus, gardenia, and white waterlily, plus Vitamin E, it actually smoothes out lips with a soft blurring effect.
RRP: $34
Stockist: https://www.sephora.com.au/
10. Dear Dahlia Lip Paradise Intense Satin Lipstick in 801 Stella
Fragrance/Paraben/sulphate-free, with a 100% vegan formula and long-wearing, high-pigment finish, this lipstick ticks a lot of boxes. And most relevantly for Bright Pink Lipstick day, one of those also includes offering a shade in shocking fuchsia.
RRP $55
Stockist: https://www.sephora.com.au/
11. Sephora Collection Rouge Shine Lipstick in Pop Star
The Britney Spears of lipstick, this pretty pink, sparkly shade is guaranteed to leave you feeling like a star. (But with a modest price tag, you don't have an A-list budget to invest in a tube and support a very worthwhile cause).
RRP: $22
Stockist: https://www.sephora.com.au/
12. YSL Beauty Rouge Pur Couture The Slim Velvet Radical Lipstick in 310 Fuchsia. Never Over
If you want a lipped that perfectly understands the Bright Pink Lipstick Day brief, then our pick is the Rouge Pur Couture The Slim Velvet Radical Lipstick in Fuchsia. Never Over by YSL beauty. Demi-matte and intensely pigmented, the name gives away just how bright this lipstick really is.
RRP: $64
Stockist: https://www.yslbeauty.com.au
13. Anastasia Beverly Hills Satin Velvet Lipstick in Rose Dream
Perfect in a single swipe! Brilliantly pigmented and insanely smooth to glide-on, Rose Dream gives a gorgeous satin finish to the lips and is such a perfect bright pink shade that you can confidently upload and hashtag, filter-free.
RRP: $34
Stockist: https://www.sephora.com.au/
14. Armani Beauty Lip Power Lipstick In Brave
When it comes to bright pink lipstick options Araman Beauty has "50 Shades of Pink". Lip Maestro Intense Velvet Colour matte lip lacquer in Red Fuchsia 503 is technically a red but has a beautiful pink hue to it, while its Lip Power Longwear Vivid Colour Lipstick in Desire is a pink-coral with moderate, warm undertones. However, for a true Bright Pink to suit Bright Pink Lipstick Day, we love the satin vivid colour with long-lasting buildable coverage and vivid satin finish of Armani Beauty Lip Power Lipstick In Brave. We also couldn't think of a more appropriately named hue to honour individuals with cancer.
RRP: $66
Stockist: https://www.giorgioarmanibeauty.com.au
For more of the latest beauty content on The Carousel, click here.