If you want to make friends, this tantalising torte is a sure-fire way to do it. Who could resist a rich, chocolatey dessert that is completely guilt-free? You and your new best friends will be bursting with bliss after just one bite.
Makes 1
INGREDIENTS
Base
175 g (6 oz/11/2 cups) raw walnuts
zest of 1 lemon
1/2 cup dried berries
60 ml (2 fl oz/1/4 cup) melted extra virgin coconut oil
1 teaspoon stevia powder
Filling
155 g (51/2 oz/1 cup) raw, unsalted cashews
40 g (11/2 oz/1/3 cup) raw cacao powder
115 g (4 oz) cacao butter, grated and melted
2 tablespoons rice malt syrup, or 1 teaspoon stevia powder
2 tablespoons additive-free coconut milk
juice of 1 lemon
2 cups mixed berries, plus extra, for decorating (optional)
METHOD
1 Place the cashews in a bowl, cover with filtered water and soak for 2 hours. Drain.
2 To make the base, place the walnuts in a food processor and blend until they are finely chopped.
3 Transfer to a bowl and add the lemon zest.
4 Place the coconut oil and dried berries in the food processor and blend. Add to the walnut mixture and combine well.
5 Press the mixture into a 20 cm (8 inch) springform cake tin and chill in the freezer for 30 minutes.
6 To make the filling, place all the ingredients in the food processor and blend until smooth.
7 Remove the base from the freezer and spoon the filling over the top.
8 Chill for 2 hours in the fridge, or 1 hour in the freezer, until set. Scatter over the extra berries before serving.
9 This will keep in an airtight container for up to 1 week in the fridge, or 2 weeks in the freezer.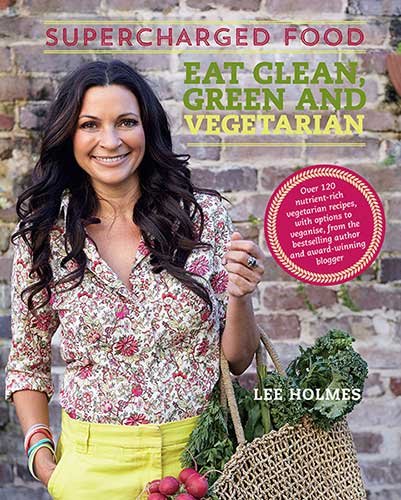 The Carousel thanks Lee Holmes for these images and recipes. Buy the book now.