The most beautiful, stylish, creative and artistic wedding photographers around the globe have been handpicked for your viewing pleasure. Smile …
Wedding photographer Nicholas Purcell, of Nicolas Purcell Studio in Adelaide, has photographed hundreds of weddings in his career. He is also deeply immersed within the creative world of photography, with his finger on the pulse when it comes to what's new, what works, and how to capture mood, memory and beauty for the happy couple.
So, Nicholas put together a list of some of the most talented wedding photographers around the world. "This list of the 100 Best Wedding Photographers in the World  honours and recognises artists who devote their creativity to other people's weddings," Nicholas explains. "The starting point in compiling this list was reaching out to a handful of wedding photographers I respect and asking them to anonymously nominate others. Then I spent a long, long time pouring over those portfolios and a thousand others. I was looking for talent obviously but also something special, a signature. A sign of individuality. Ideally the work identifies the photographer immediately. Pictures were kindly supplied by the photographers. The Where tells you their studio location (though few don't travel) and the Why attempts to explain why I think they're artistically worthy of being on this list. Obviously there are hundreds more excellent photographers than are just on this list. It could easily have been a 1000 Best."
Here's ten photographers from Nicholas' 100 Best Wedding Photographers in the World 2021 list…
2 Brides
Where: Sweden
Why: Elegance, style and masterful use of light. Doesn't just capture beautiful things, gets the emotions down too.
Danelle Bohane
Where: Auckland, New Zealand
Why: Thoughtful and soulful images with lots of calm reflection.
Franck Boutonnet
Where: Paris, France
Why: Strong colours, compositions, concepts and reflexes. A master of technique.
Spencer Lum
Where: New York, USA
Why: There's genuine wistfulness and yearning for memory in these beautiful images by Spencer Lum.
 Erich McVey
Where: California, USA
Why: Stylish, very high quality editorial approach. Softly lit, timeless beauty.
 Cam Neville
Where: Brisbane, Australia
Why: Sensitive. Grounded. Uses his lens to pause time. Seeks to tell a universal story, weddings as part of life.
Oli Sansom
Where: Melbourne, Australia
Why: Quiet, thoughtful photos that reflect the story rather than tell it.
Jose Villa
Where: California, USA
Why: The absolute master of style and taste. Superb editorial judgement.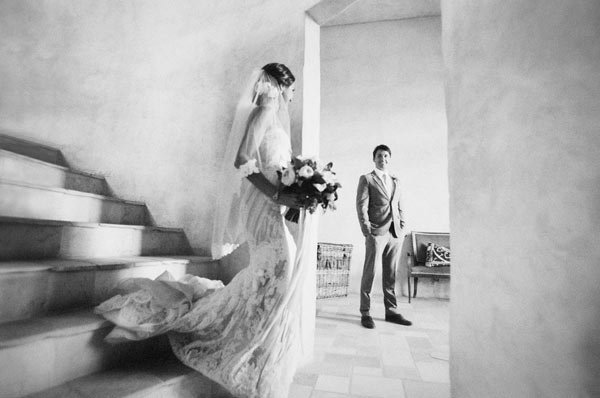 Ian Weldon
Where: Durham, England
Why: Fearless in capturing the reality of the day, with a twinkle in his lens.
Jana Williams
Where: California, USA
Why: Superb taste and editorial sensibility. Elegance but with a twist of Vogue.
Who is your favourite wedding photographer? Tell us in the comments below…