With crisp bushwalks, luxurious spas and a plethora of suggestions for indulgent places to dine and wine, our ultimate two-day Blue Mountains itinerary is the perfect way to make the most of the last few weeks of Winter. 
Two-day Blue Mountains itinerary: Start here
Located less than two hours west of the Sydney CBD, the best way to kick off your leisurely two-day Blue Mountains is by setting off early and stopping in at Black Cockatoo Bakery in Lawson for some freshly baked treats by head chef and owner Alex Rivière (former-Sean's Panorama).
Take your pick from organic, naturally leavened sourdough, or satisfy your sweet tooth with one of his signature rotating pastries. Previous creations included salted caramel custard-filled donuts, coconut & lemon myrtle macarons, and dense chocolate cake with custard dipped in chocolate and sprinkled with pistachio dust.
Climb every mountain …
Fuelled for the day ahead, continue on to Katoomba and kick things off with one of the town's iconic hikes. Ease yourself in with the family-friendly Leura Cascade and Bridal Veil lookout walk, the moderate three-hour Prince Henry Cliff trail (weaving alongside the cliff edge from Katoomba Cascades in Blue Mountains National Park to Gordon Falls), or tackle the more challenging Ruined Castle route – via the Golden Stairs, to be rewarded with some of the best views in NSW.
Can't handle all that hiking? For almost-equally-impressive views check out the artwork on display at nearby Leura's iconic galleries and exhibitions. Follow it up with a spot of vintage shopping then linger over a lazy lunch at Leura Garage – a licensed spot where the pizza is almost as good as the backdrop of the UNESCO-declared upper Blue Mountains behind it.
Get scenic in the sky
With dusk likely to be setting in early, one of the best evening experiences to be had in the Blue Mountains is a ride aboard the Scenic Skyway cable (the longest one in the Southern Hemisphere). The car is suspended 270 metres above ancient ravines, with breathtaking views of the rainforest canopy revealed beneath your feet through the electro-glass cabin floor.
If you're feeling particularly brave, book the Beyond Skyway experience, which allows you to climb atop the roof of the cable car until there's nothing between you and your harness other than the forested floor of the valley and the clear, crisp mountain air.
Those seeking adventure and adrenaline can revel in the thrill of hanging their feet over the rooftop edge. While more timid types can take in the views and treat themselves to a complimentary drink. Either way, with just four guests on board its equal parts exclusive, exhilarating, and completely unforgettable.
Finish off your evening with some bevies and bites at Mountain Culture Beer Co. Housed in a historic building (a converted Civic Video store to be precise) MCB do small batch beers – using rare equipment and imported yeast strains – and juicy burgers with the same level of excellence.
Beyond the Blue Mountains
While Katoomba may be the geographical heart of the Blue Mountains, you would be remiss not to venture beyond and explore the suburbs that surround it.
Like Blackheath, where you'll find some brilliant brunch options.
Our recommendations: Ates (who do a weekend-only breakfast headed up by an ex Rockpool Bar & Grill head chef) or Blaq. Housed within Kyah, the Mountains' newest boutique hotel, Blaq is named after its Blackheath location. Helmed by executive chef Mate Herceg the mood is strictly seasonal, and sustainable – championing local mountains produce at its best.
While other regions in New South Wales may be renowned for their wineries, The Blue Mountains also have some excellent options that are perfect for checking out during your weekend away.
Nestled among some extraordinarily serene rural landscapes, unparalleled sandstone escarpments and lush native forests, Dryridge Estate in the Megalong Valley is one of them – producing and serving some of the best wines in the world.
Pair your wine tasting experience with a Cellar Door Cheese & Charcuterie Board which includes three kinds of cheese, three types of cold meats, fresh olives and sweet quince paste all served with fresh, locally made bread and wile away the rest of the afternoon.
Fine dining farewells
If you're not a drinker, our alternative option for the second afternoon of your two-day Blue Mountains itinerary is a spa session at South Bowenfels Japanese Bath House (bookings required).
Much as the region is known for its range of luxurious sanctuaries, this retreat is truly one of the best for those looking to rejuvenate, relax, restore and revitalise. As well as access to the bathhouse, guests can enjoy massages, facials and the opportunity to create their own personalised oil with Japanese Bath House's in-house aromatherapist.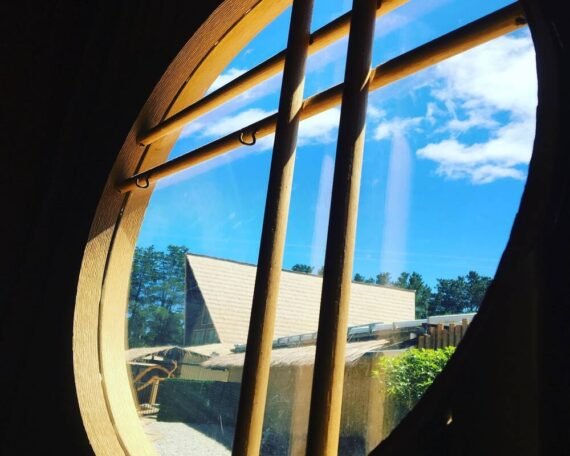 Prepare to farewell your weekend away in style by making a dinner reservation at Darley's (part of the Lilianfels Resort & Spa). While the menu at this AGFG award-winning restaurant will entice you with its fine dining delights such (such as pine smoked beetroot pastrami with horseradish, mandarin and dill or lemon verbena cremeux meringue with ruby grapefruit and pear sorbet), the off-menu items will leave you equally amazed.
Think: a cosy setting, with fireplaces, plush furniture and luxe crystal chandeliers; historic formal English gardens in the foreground and breathtaking views of the Jamison Valley escarpment behind you.
STAY:
Although there is no shortage of luxurious hotels in the region, a stay at a local bed & breakfast can imbue your two-day Blue Mountains itinerary with a truly intimate touch. Check out Chinoiserie – a unique B&B inspired by bohemian and oriental influences. Featuring an eclectic selection of furnishings curated and collected from the travels of its owner, this bijou space combines the latest technology and contemporary comforts with the original features of this historic home.
It has an open fireplace, spacious rooms, a beautiful garden, a rose-petal-infused shower, and a host who is so passionate about vegan living, that she seeks to incorporate a range of animal-friendly principles in its design (most deliciously organising vegan platters from a local catering company – with yum cha, mezze and vegan charcuterie – for guests on arrival.)