Take the family on an adventure holiday they'll never forget with these top 6 Family Travel destinations in Australia as inspiration. What are you waiting for?
Tired of the theme parks and traipsing around city streets with the children? Get back to nature! In this edited extract from 'Australia's Top 100 Places to Go – The Ultimate Bucket List by Jennifer Adams & Clint Bizzell from Places We Go' Australia's Top 100 Places to Go, the well-versed travelling family, along with their daughter Charli, have kindly hand selected their Top 6 Family Travel Destinations in Australia. Woo hoo! No more research. Just pack your bags (leave room in the suitcase for fun!) and get ready for an amazing time…
Jervis Bay, New South Wales
"Jervis Bay is a natural paradise with stunning beaches famous for their blindingly white sand. Charli was mesmerised by the whales and resident dolphins we spotted on a cruise of the marine park – dolphins are pretty much a guarantee on one of these cruises and they come so close to the boat! For the adults, a spot of paddleboarding or any of the amazing coastal walks are perfect ways to spend your time here."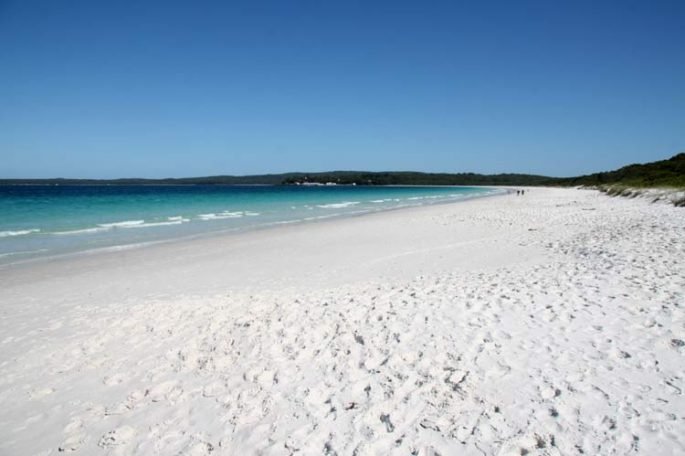 El Questro Wilderness Park, the Kimberley, Western Australia
"The wilderness park is an enormous natural amusement park for young and old, and big enough so you never feel like it's crowded. We took Charli on hikes to waterfalls (where you can cool down in the natural waterholes); soaked in the thermal Zebedee Springs where we all relaxed and enjoyed a 'bath in the wilderness'; and took a cruise on the Chamberlain River where Charli helped steer the boat and we fed the resident barramundi who swam beneath us. And the whole experience was framed by the red, rocky ranges and the big blue Kimberley sky."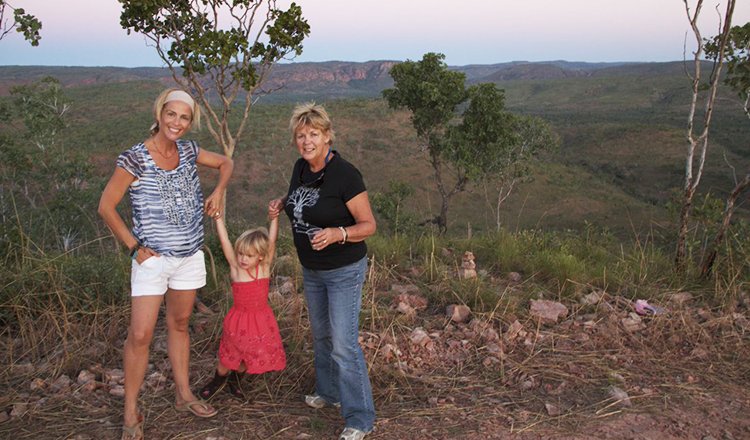 Mount Borradaile, Arnhem Land, Northern Territory
"Charli was just two when we took her in a light aircraft from Kakadu to east Arnhem Land to discover this remote and exclusive piece of Aboriginal land. She loved the arrival, and, together with both of our mothers, we explored the bush with custodian Max Davidson. From cruises on billabongs at sunset, to discovering some of the most prolific Aboriginal art in existence, Mount Borradaile created some of our most precious family memories."
Fraser Island, Queensland
"Endless sparkling sand dunes, wildlife galore and a bit of adventure – Fraser Island is the ultimate family destination. We traversed the sandy 'highways' by 4WD and stumbled upon magical Lake McKenzie at sunset. We camped nearby with the sounds of nature lulling us all to sleep. But it was our simple days on the beach as a family that we loved the most. We would have a pristine stretch of sand all to ourselves, and we'd roam around discovering shipwrecks and just enjoying being surrounded by nature."
Kangaroo Island, South Australia
"Kangaroo Island is our daughter's favourite place to go in Australia. It's full of countless encounters with wildlife, and an afternoon spent feeding grey kangaroos in a wildlife sanctuary left quite the impression. For the adults, the farmers' market and passionate locals who are so connected to their environment is a lasting memory of this amazing island."
Wilsons Promontory, Victoria
"The 'Prom' is somewhere we can escape to as a family in our own backyard here in Victoria and feel completely enveloped by nature and pristine wilderness. Our favourite family activities when camping at Tidal River are beach cricket, tackling the many nature walks (which are suitable for children!), and keeping an eye out for the local wombats who like to visit campsites looking for food."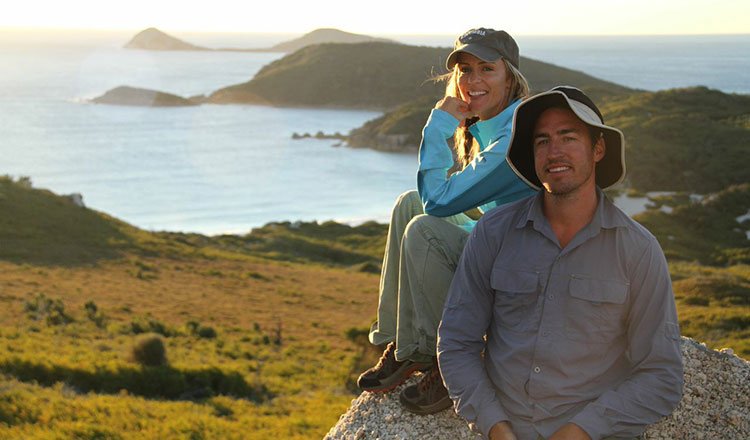 All images supplied by Australia's Top 100 Places to Go – The Ultimate Bucket List.
Buy The Book
Australia's Top 100 Places to Go – The Ultimate Bucket List by Jennifer Adams & Clint Bizzell from Places We Go, published by Explore Australia Publishing, RRP $34.95.