In 2017 the Oscar-buzz was all about the Aussie-made Tanna which was nominated for Best Foreign Language Film at the Academy Awards.
It was the first feature film shot entirely in Vanuatu, and made in collaboration with the local community on Tanna Island, the Romeo and Juliet-style movie is set in some of the most stunning locations in the Pacific.
To celebrate the film's amazing achievement, Tanna's Australian co-director Bentley Dean, below, shares his five favourite places to visit on his remote sets, along with key tips and tricks to getting the most out of your movie adventure.
1. Yakel Village
This is where the movie Tanna is mostly set and where most of the cast live. The crew lived in main character Lingai's house for seven months exchanging stories, eating together and making a movie. It's one of my favourite places on earth. The Chiefs say that people are welcome to visit, so do.
2. Yasur (Yahul) Volcano 
Every time we filmed at the volcano, the Spirit Mother, Yahul was a memorable moment for me. There was no need for CGI (computer generated imagery) – every eruption was very real and at times scary. Tanna's young star Selin had never seen Yahul before making this film.  It felt special to capture her awe and nascent understanding as she met and got to know Yahul for the very first time. It was a feeling that I shared over dozens of visits. Yahul has many moods. It was impossible to be in the presence of Yahul and not feel our planet is alive.
3. Blackman Town
Blackman Town has got it all.  There is a wonderful market full of the island's produce and excellent fish restaurants by the water. Blackman Town also has wonderful kava bars – a great place to get to know people.
4. Tanna Evergreen Resort and White Grass Ocean Resort
Tanna Evergreen Resort and White Grass Ocean Resort are right next to each other. Every few months we would come down from Yakel for a night or two of hot showers and a bottle of wine – luxury!
5. Tanna Culture Centre
The centre's head Jacob Kapere was instrumental to the success of Tanna. He made introductions, gave advice and would come out on location at times. Sadly the centre was destroyed during cyclone Pam, but may be on the way to being rebuilt. Ask around as it's a wonderful introduction to the island's cultures.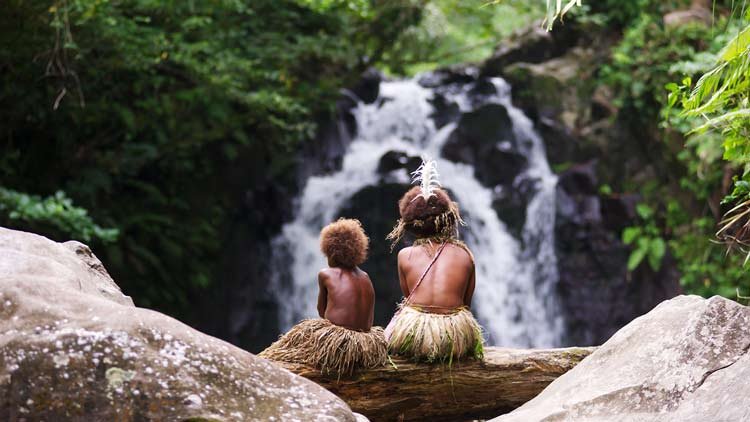 And don't forget:
Bring all the cash you'll need, there are no ATMs
Plan to stay as long as you can – don't just visit the volcano.  We lived there for seven months and feel like we only scratched the surface of what Tanna has to offer
Be respectful – ask permission to take photos and walk places
If you're planning to stay in a village, bring gifts of food (a bag of rice or tins of fish).  It's all about giving on Tanna and this will be reciprocated
It can be cold, wet and unpredictable on the volcano. Bring warm and wet weather clothes