Megan Hess is an Australian born, internationally-renowned fashion illustrator, whose extensive list of clients includes Prada, Dior, Tiffany &Co, Michelle Obama and Vogue to name a few.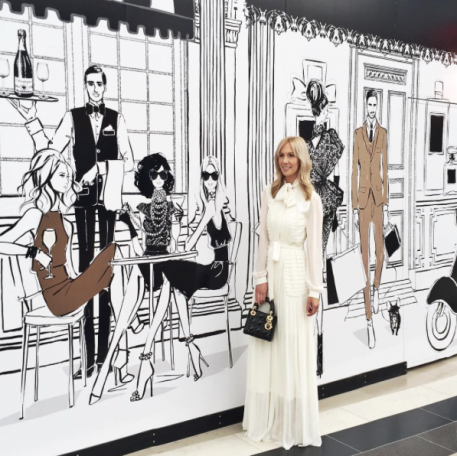 Inspired by fashion shows and couture ateliers around the world, Australian illustrator Megan Hess brings her hand-drawn creations to Hallmark in conjunction with Disney, crafting a premium range of greeting cards to celebrate life's special occasions.
"Hallmark and Disney are two partners that I've always dreamed of working with and it's been a wonderful journey seeing the collection come to life. I hope the range can bring a touch of glamour to those special messages we share with loved ones throughout the year," says Megan.
The collection includes 36 beautiful cards, which feature illustrations from Megan's famous stories 'The Peonies' and 'Black Lace' and her most beloved artwork such as 'The Coffee girl" and 'The Bull Dog and of course her incredible Disney illustrations. The range includes nine cards of three of the famous Disney Princesses including Belle, Aurora and Cinderella. A perfect gift card to make someone feel like a princess.
The cards are truly something special and will make a wonderful gift for that special someone or special occasion.
We love and adore the magical Disney princess cards and think they would even look great in some picture frames on our bedroom wall! We could never throw away such a work of art!
Megan has a huge social media following, her Instagram (@meganhess_official) is laden with her beautiful hand-drawn illustrations and work for some of the biggest fashion, designer, powerhouse companies in the world.
The collection is available from Hallmark, independent specialty retailers and Target nationally from September 2016 and the cards areavaailable at the price of $8.99 .