Of particular importance are lighting fixtures, which are present in every room and are used every day but are too often overlooked.
To make the most of lighting in your home, it's important to first think of a lighting plan that takes into consideration the specific needs and requirements of each room – is the purpose of lighting to stylistically enhance a space or to help you perform day-to-day tasks, like cooking in the kitchen?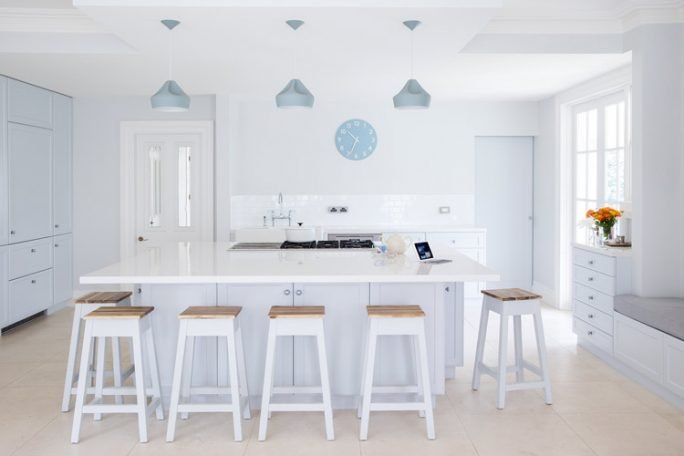 Once you have these basics down pat, it's time to choose your fixtures. Taking the time to select the right fixture is worth the effort: off theme, oversized and mismatched lighting solutions and switches can change the complete look and feel of your home and might not have the functionality that's best suited to your lifestyle.
Here are seven things to consider about your lighting fixtures before you take the plunge:
1. Lighting sets the mood
It's no secret that the right lighting can make a big difference to the ambiance of a space. What most people don't realise is that the lighting fixture itself can transform how the light shapes the space. In smaller area, harsh downward facing fixtures can create concentrated pools of lighting. To mitigate this effect try eye level lights like upward lighting fixtures on the wall, to draw attention around the room. Not only is this easier on the eyes but it creates the illusion of a larger room.
2. Stay flexible
A variety of different light fixtures means you'll have more options in the long term. Think of rooms like the kitchen where varied illuminating tones, can create a dim romantic mood or bright family space. Strategic task lighting also plays an important role here as you want to be able to see what you're cooking! For a versatile fixture that will service both purposes, a set of LED downlights with dimmers is a great (and affordable) option.
3. Draw attention to feature artwork
Art can give a much needed pop of life in rooms where white is the dominating hue. Highlight the best features in your living area with the right lighting to give the space a furnished and urban feel. What's the point of investing in a stunning piece of art if your guests can't see it? Create visual interest with wall-mounted or recessed accent lighting.
4. Layered your light
Keep your lighting game strong by layering light fixtures for a contemporary style. Not only can they be recessed or mounted onto the ceiling, but flooring or wall fixtures create a more cohesive lighting ecosystem. This gives the room an overall elegant and sophisticated style making it appear brighter.

5. Add contrast
Brighten your mood by making a dark room light! Dark areas with little or no natural lighting can be extremely difficult to illuminate. You can transform a gloomy room to a radiant space with the correct lighting fixtures. Furthermore, taking advantage of the darkness with the right lighting fixtures can create a room that has dramatic contrasts. This works perfectly for a practical study or reading area.
6. Make a statement
Pendant lighting is hugely popular at the moment and isn't going anywhere soon, especially with so many gorgeous options on the market! The crucial thing to remember with pendants is they're made to complement your existing lighting and aren't a replacement for all-important task lighting (such as in the kitchen). If we're going to be honest, general lighting fixtures aren't ever going to be the design hero but they go a long way in perfecting the overall look at feel.
7. Finishing touches
To ensure your home is stylistically seamless, opt for switches and powerpoints that work with your theme and not against it. If your home has a modern feel go for minimalist style fixtures with easy-to-use push buttons, or if urban chic is your thing consider a coloured matte option. Industrial interiors are particularly on-trend at the moment, with an emphasis on features like black window-framing and tapware. My hot tip? Create total unity by opting for sleek black switches.
About the author:

Bec Sparky, AKA Rebecca Mair, is a qualified electrician and renovation expert. Bec currently works as a Consumer Brand Ambassador at Clipsal by Schneider Electric where she is helping to demystify the electrical industry and share important tips on safety, energy saving and products.