Mindful shopping for our loved ones can make all the difference to many families.
Being mindful that 2021 has been a tough year on our budgets, this year I am focusing on innovative gifts at all price points with the additional criteria of supporting Australian businesses who produce delightful products.
I found so many Aussie businesses with such a fun and diverse range of goodies, I wanted to showcase some of these boutique businesses. Just pop some of these finds into a basket or box with a bow and voila! DIY Hamper!
Organic Rosewater and Pink Clay Bodybar
Rose Water infused cleansing bar delivers a gentle scent and extra hydration for a beautifully clean feeling. Aussie made using the traditional French triple mill process. With Aussie pink clay to draw out impurities and the wonderful moisturising benefits of Organic Coconut Oil, Vitamin E and Organic Shea Butter. Importantly, 100% palm oil free and not tested on animals. Beach Road Naturals is a little family-owned boutique bath & body company focused on creating unique products with beautiful ingredients. Their formulas are their own creations and are tested on family and friends, never animals. They have a strong emphasis on Australian, organic and sustainable ingredients and only ever add high-quality oils, most of which are sourced directly from Australian Farmers.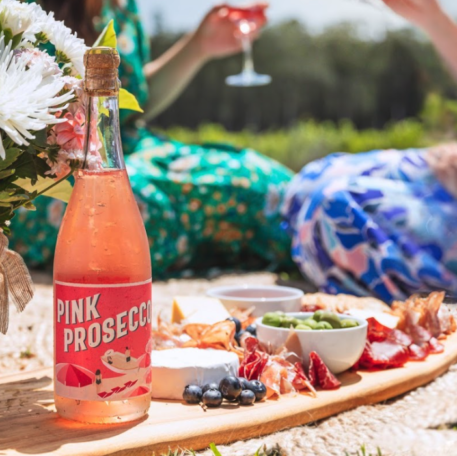 Grupetto Vino A group of like-minded friends whose love of wine and the Hunter Valley has just unveiled one of the very first drops of Pink Prosecco in Australia, following the green light from the Italian Government (the Italian wine industry is very heavily regulated) Bravo!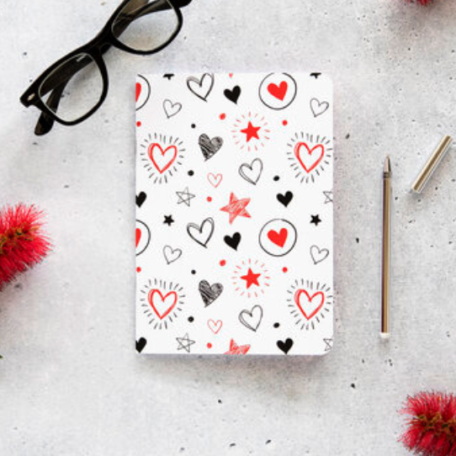 As a sparkling wine/champagne drinker and not a sweet wine drinker I associate prosecco with sweet wine. No need to fear this new Aussie prosecco as this drop is a total delight. You can believe the advertising, it is like a summer holiday in a glass. It is light, refreshing and very quaffable. This is the perfect gift for those in your life who love bubbles. I also adore the whimsy of the label and box with the stylised Amalfi coast scene. This is truly a treat. Drink it with the recipient of your gift or just add it to your celebration wine menu.
I love a notebook! They are such a great gift for stationery junkies. The Write the World notebooks are a feel-good gift.
These gorgeous notebooks also have the added benefit of 100% of the price of the notebook going to approved effective charities that improve the lives of people living in extreme poverty. Yes, 100%. With 24 designs available there is a colour and style for everyone.
A5 notebook with lined 36 pages. Printed on FSC certified paper, manufacture carbon neutral and acid free.
Savour the gift of bliss – TeaBliss. Choose from a menu of 14 high quality, organic, loose-leaf teas ethically sourced & organically grown.  However, this is more than a gorgeous indulgent cuppa, these teas are on a mission. The mission is clearly on the label. Brave, Radiant, Serene, Energised, Motivated to name but a few. It is less a cup of tea and more a full sensory experience.
Each tea has been designed around a desired feeling and comes with an I Am statement of what you would like to embody. This message is perfect as a gift to a loved one or perhaps a special indulgence for yourself.
Many of us have been missing time with our friends and loved ones over a glass of wine or two. Just a Glass. is the perfect way to send a wonderful selection of curated Aussie wine.
Each curated wine box includes its very own tasting card to walk your tastebuds through each glass, provide an insight into Australian winemaking, and recommended pairing. It includes Pinot Grigio, Pinot Noir, Prosecco, Sparkling Brut, Rosé and Pink Moscato. I think this is the perfect gift for wine lovers and also a great gift for friends to share together even via Zoom.
Just a Glass has just launched their business and what a time to start. The offering is a celebration of Victoria's grape-growing regions, catering for those who appreciate a glass of quality wine all boxed beautifully. Why send a hamper when you can send this beautiful showcase of Aussie wine.
As you can see there so many stunning homegrown goodies just perfect to add as part of a hamper, stocking stuffer or ready to send to your nearest and dearest. Remember, you can also order a couple extra to spoil yourself too.
Shop Oz and make it a wonderful Christmas for many local families.