Say adios to bingo wings, manic mornings and traffic jams. Pick up a paddle and watch the sunrise in the serenity of nature AND get a killer upper body workout with kayaking. Here's why you'll love it…
1. It's fun (and a great way to meet people!)
There aren't too many sports that are suitable for all levels of fitness, provide the opportunity to meet great people (or paddle in solitude, if you so desire…), incorporate nature's most scenic sites and have fab physical benefits. Kayaking is unique as it's suitable for singles, couples, friends, whatever suits your lifestyle! And, you're not committed to go every week. But when it does fit in with your schedule, you'll have a ball!

"It's very social and firm friendships are often formed through our club," explains Jeff Treloar, Kayak Instructor and owner of Sydney's Kayak Fitness. "Aside from the weekly kayaking and fitness groups we run, we regularly have paddle weekends away, and social dinners and drinks to celebrate birthdays, as well as regular nights out. Kayak Fitness also organise kayaking trips away, along the east coast. We also organise overseas trips including France, Greece, Fiji and Samoa, which are hugely popular and it's a great way to see other parts of the world."

2. It improves your fitness
We've covered the emotional feel-good and social benefits of kayaking, but what about the physical? The benefits are numerous, explains Jeff. Kayaking is great because it's…
A low impact workout
Works arms, shoulders, back, core muscles and legs when using correct technique
Builds muscle definition
Core muscles are constantly switched on
Burns calories to lose weight.
If parking you're butt and enjoying the scenery doesn't sound sweat-inducing enough for you, Kayak Fitness also offer beach exercises prior to kayaking, with intervals, cardio and other fun sand-kicking moves. "We incorporate beach exercises on the many small beaches surrounding Balmoral (on Sydney's Middle Harbour) and can beach hop doing various stretches, sit ups, push ups and beach and stair runs as we go."
3. It's the best way to start your day, calmly…
Absorbing nature and fresh air, calming your mind, body and soul with a paddle on even calmer waters, enjoying glistening beaches, lakes, harbours and other waterways, watching the sun rise – yes, one can understand that attraction to a 'rise and shine' workout like this. "People tell me that when paddling they switch off from all their concerns and focus on the water, the sky and if lucky any marine wildlife – only this morning my paddlers encountered dolphins and their little ones," explains Jeff.
"It's the best way to start the work day!"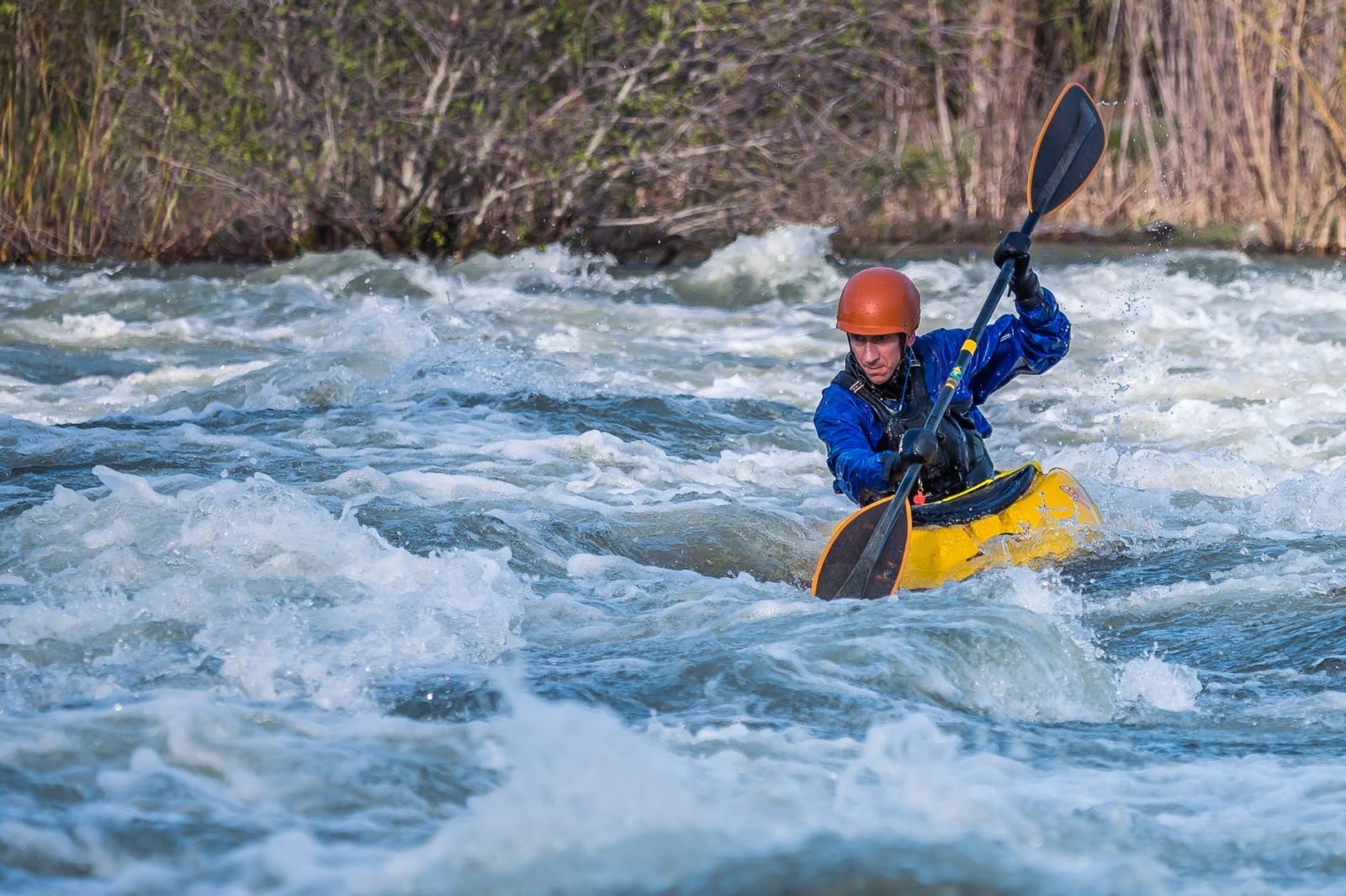 4. It's cost effective
If you're a commitment-phobe, this could be a great option for you, as you can kayak as often as you like without investing in all the gear, as many kayak clubs hire out equipment. You can also join a scenic tour group, to see what all the buzz is about, and if you decide you love it, then invest in your own gear and join a club. "I supply the kayak, paddle and other gear as part of the cost – $30 per hour," explains Jeff. "I also supply suitable seasonal paddle clothing and recommend paddlers buy their own paddle if they become a regular.
We run all year round and you either pay casually or buy a 10 session card that's valid for three months." If you have an inner competitive streak, fear not – you can up the anti. "Many of my paddlers take part in paddle races such as the annual harbour 11km 'Bridge to Beach' (Manly) event and we regularly come away with medals in various categories. Also, some are participants in Multisport races that include a paddle leg." Jeff says kayaking is best suited for people over age 16, but younger people can join if they're fit.
The Carousel recommends checking it out. For more info, visit Kayak Fitness
Have you kayaked? What do you like about it?