First diagnosed with cancer in March, 2015, Shannen, 45, has now shared six raw images of shaving her head as her treatment intensifies.
"Thank you to these three who helped me thru an impossibly tough day and continue to be there every minute supporting and loving me," Shannen captions her latest photo featuring her mother Rosa Elizabeth and friends Anne Marie Kortright and Chris Cortazzo.
Though husband Kurt Iswarienko was out of town, the actress tells her 379,000 Instagram followers she was "in good hands."
The star's fans have been flooding her social media accounts with well wishes and prayers.
Many continue to comment with hashtags such as #CancerSucks and #ShandoArmy.
Earlier this year, the actress gave an update on her health while on The Dr Oz Show.
The Charmed star explained that she can no longer have children because of the treatment she is undergoing.
She also said that she will have to undergo surgery soon.
Shannen added that the mass is still in her breast and she has not had surgery yet.
Her oncologist wanted Shannen to undergo drug treatment and chemotherapy first to see if it would shrink the tumor.
She told Dr Oz she has not decided what type of surgery she will get.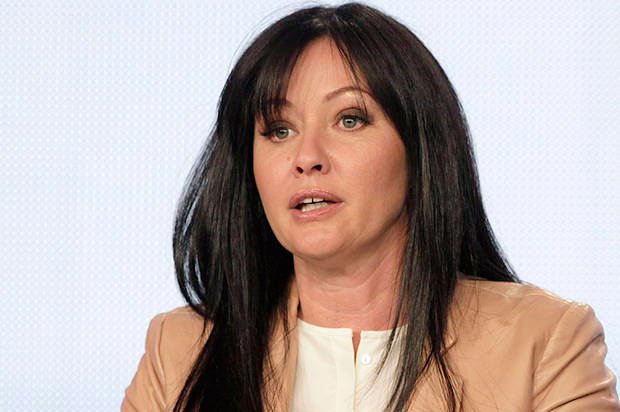 'It's between two of them and at the end of the day it will be up to my doctor and it could change the last minute,' the actress said.
'I'm actually going to a center, just to sort of get their general opinion and then I head back to LA and instantly go in with my doctors.
'You know, I'm like, "You guys make the final decision.
'What would you do if it was your wife? What would you do if it was your daughter?"'