Pasta is a family favourite for many reasons. You can be creative with it, make plenty of interesting and rich dishes, and plus it's easy to make.
All you need is boiling water, right? The concept is very simple, but are we always doing it the right way? Here, Barilla Australia Executive Chef, Andrea Tranchero shares with us his top tips to cook perfect pasta every single time.
But first, some fun facts about Australians' pasta cooking habits taken from a recent survey:
31.1% add olive oil to the pasta cooking water
61% add salt to the pasta cooking water
72.9% bring water to boil before cooking pasta
46.4% combine pasta and sauce as you serve
18.9% save some of the pasta cooking water and add it to the sauce
5.3% check pasta is cooked by throwing it against the wall
29.1% rinse pasta after cooking it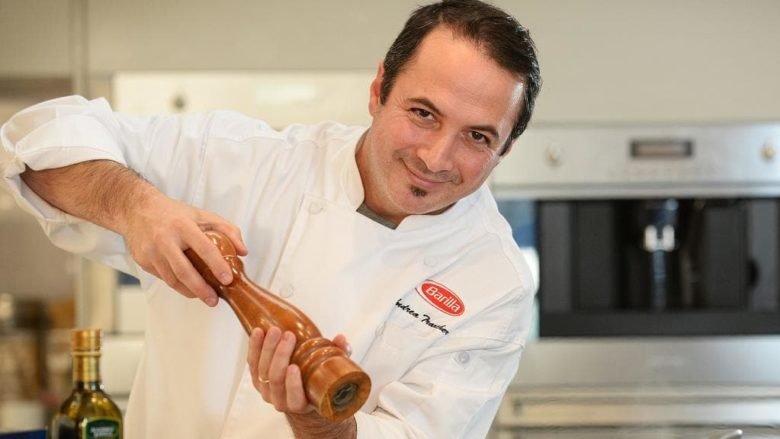 1.Salty water
Bring a large pot of salty water to the boil, you need approx. 7 grams of salt per litre of water. This helps to season the pasta as it cooks. Once boiling, add pasta.
Top tip: Have patience and wait until the water is boiling with big bubbles, this is what helps the pasta cook correctly.
2. Don't waste your olive oil
Oil and water don't mix, so adding olive oil to your pasta cooking water is a waste! In fact, adding oilto the cooking water will coat the pasta, making it harder for the sauce and pasta to bind well at the end of the cook.
Top tip: Save your olive oil for the end – add a generous amount of oil and grated parmesan cheese to serve.
3. Al dente
Cook the pasta according to the pasta instructions (there's no need to throw the pasta against thewall to check if its ready!). Simply following packet instructions should result in a perfectly al dente taste – not crunchy, but firm with a little bite.
Top tip: Don't rinse your pasta! This washes away the starch which is what makes your sauce silky and helps it combine with the sauce.
4. Combine in the pan
Just prior to being cooked, transfer your pasta to the sauce to finish off the cooking, adding a spoonful of the cooking water. The heat of the pan will help the pasta take on the delicious flavours of the sauce, and the reserved cooking water will help the pasta and sauce combine.
Top tip: Make sure to reserve a spoonful of the pasta water once cooked. The salty water not only adds flavour to the dish, but helps the sauce thicken and adds a delicious creamy texture to the pasta.
5. Serve immediately
Don't let your pasta sit on the kitchen bench. Once cooked, serve and eat immediately while the pastais hot and glossy.
Visit https://www.barilla.com/en-au for plenty of delicious pasta recipes!