Our 2020 Christmas Gift Guide showcases Aussie and NZ small business and sole traders, who like all of us, have had it tough this year. From authors to artists, holiday rentals to kid's accessories, we're here to help you support our Aussie and NZ battlers. Happy Shopping!

For Him

Creative Hampers Glenmorangie 10 year original With Whiskey Tumblers Hamper, $169.
With a selection of Maya and Monte chocolates, 10 year old Glenmorangie whiskey and a set of two tumblers, this will make for a cosy night this Christmas!
Men Who Scrub Chocolate And Scrub Skin Pack, $40.
Choose your fave scent of the six scrubs on offer – Freshly Shaven, Salted Caramel, Coconut and Lime, Choc Raspberry, Activated Charcoal or Limited Edition Vanilla and have them delivered in a special Christmas gift box that's jam packed with delicious chocolates.
Handcrafted Blue Mountains Beard Oil, $25.
With coconut oil, sweet almond oil, apricot kernel oil, this is available in Frankincense and Orange, Lemon and Eucalyptus, Frankincense and Ylang Ylang and Peppermint, Lemon and Lavender. It will keep bead hair soft and smelling fresh, as well as help keep it in place.
The Covid Chronicles: Lessons from New Zealand by Paul Little, $34.99
This book is a week-by-week chronicle of New Zealand's lockdown for Covid19. Every week for eight weeks, freelance journalist Paul interviewed 20 people from all walks of life – government, science, business, finance, media and many more – to compile an account of the experience and get their responses as they were happening. It's been described as compelling and brilliant, with many calling it 'un-put-down-able'.

For Her
Recreation Beauty
This stunning range of fragrances matches with a beautiful offering of hydrating hair, body and face oils that leave skin lush, smooth, supple and beautifully scented. Created by ex-magazine editor Nedahl Stelio, Recreation products are made in Australia and are free from harmful chemicals, endocrine disrupter ingredients and synthetics. As many ingredients as possible are organic, while all ingredients are ethically-sourced, certified vegan and cruelty-free.
Aesthete Luxe Vouchers
Got a friend with tricky-to-tame tresses? A voucher to this mobile hair-smoothing service could be just what the hair doctor ordered. Specialising in hair strengthening and smoothing treatments, Aesthete Luxe offers Hair Botox, Bhave Keratin and Shiseido Japanese Straightening.

50s Vintage Dame
Specialising in vintage illustration and artwork, this quirky service can deliver gorgeous homewares like coasters and shower curtains, T-shirts, Christmas cards, printed artworks and fun fifties style paper doll kits.

Palm Beach Collection Passion Flower Fizz Extra Mini Candle Christmas Bauble, $12.95.
This limited edition scent layers wild strawberry, peach, mango, pineapple, papaya, passionfruit, coconut and vanilla. It's boxed up as a cute Christmas bauble and if you use your smart phone to scan the QR code, you'll gain access to a playlist of Palm beach inspired Christmas tunes!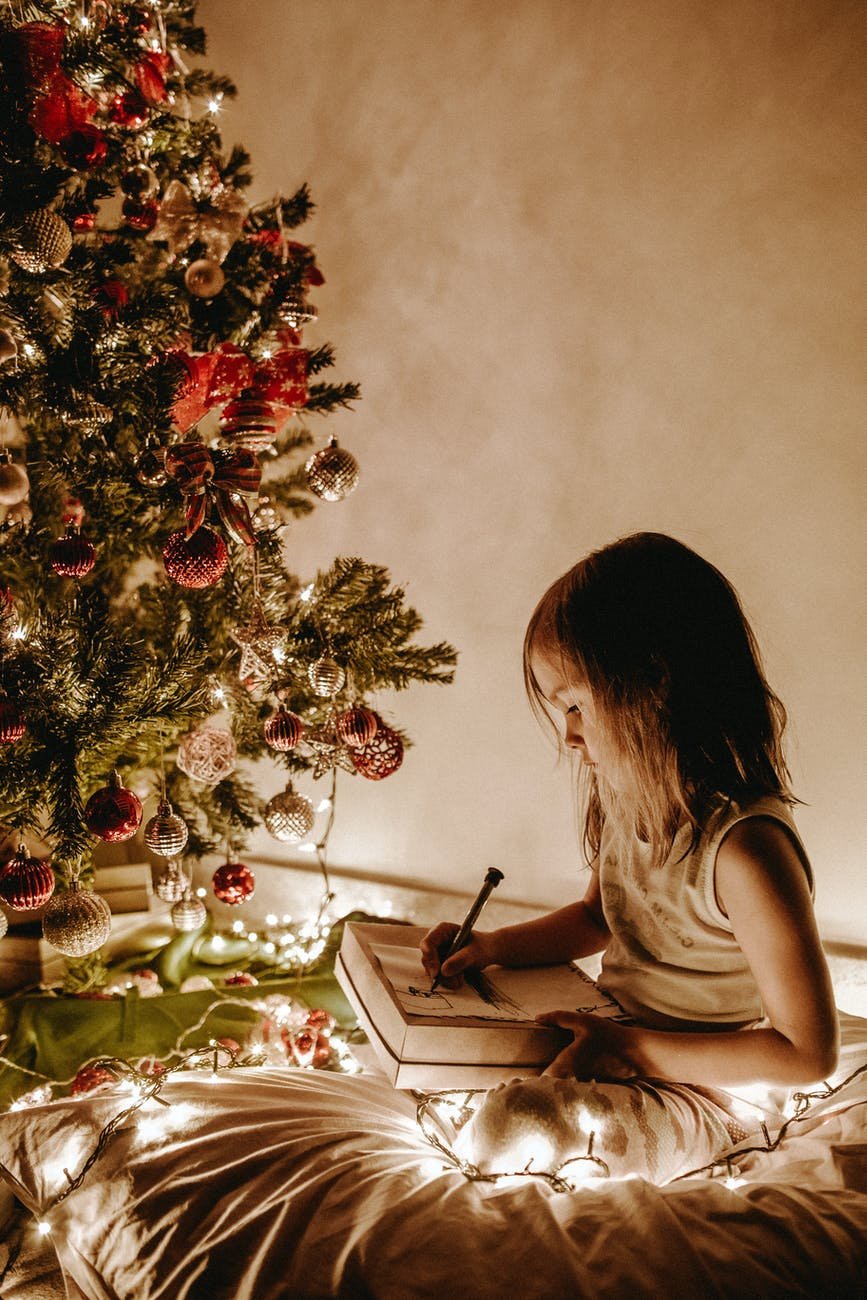 For Couples

Conceive Please Fertility Tracking Kit and Products, from $22
For couples trying to have a baby, this kit has all they need to ensure they are 'fertility fit' which will improve chances of confiding naturally. It also has a fertility tracking calendar, hormone detecting tests, pre-natal vitamins, vitamins for him to support optimal sperm health and of course, pregnancy testing sticks. There's also a comprehensive book revealing the best ways to conceive a baby, lifestyle tips to improve your chances and a meditation CD.




For Teens
Remind Me How This Ends by Gabrielle Tozer, $17.99
This teen tome follows the reconnection of Layla and Milo after many tumultuous years spent apart. Will the summer romance blossom into something bigger? Or is it a season they'd rather forget. This gripping tale will have your teenager turning pages faster than you can say "no, you can't borrow the car."

Lauren Hinkley Pink Diamante Heart Necklace With Pearl, $20.95.
This simple, elegant and oh-so-pretty necklace is crafted from a silver plated chain and has a rhinestone pendant and replica pearl.
Techno On 3 DJ Classes
This after-school techno band and DJ club in Newtown, Sydney, teaches teens to play note-for-note together live (and crazy loud) on a bunch of synths, FX and turntables and eventually turn them into live performances!

For Tots
Minimash Name Prints and Wall Decals For Kids, from $25.
These stylish name prints and fun wall decals will bring your baby or toddler's room to life!
Gilly Goat Heat Bag Island Home Online, $49.95
Super cuddly and totally adorable, warm-hearted Gilly Goat is a baby-safe heat bag that's suited up and ready for sleepy-byes or rest time. It's filled with Australian-grown soothing Lavender and natural wheat, to lull your little one into a blissful slumber. Gilly makes the perfect warming friend and natural sleep aid!

Arabella + Autumn Beechwood Rolling Rattle, $64
This eco-conscious and baby-safe rattle has beautiful beechwood beads encased by beechwood rails. When shaked, rattled or rolled, it makes the most magical woody sound. It's also perfect for helping Bub develop hand eye coordination and motor skills.
Joonya Worry-Free Nappies And Wipes subscriptions, from $88.
Ok, so your baby isn't likely to get super excited over this, but any parent knows the joy involved in a gift that shaves dollars off the weekly nappy and wipes bills. Even better if they're chemical-free, dermatologically-friendly, eco-friendly and totally non-toxic!
For The Art Lover

Michèle Heibel's award-winning miniature artworks, from $140 to $480
Swiss-Australian artist Michele Heibel's works are created using only a pin on clayboard and seek to celebrate the small moments in life, which we've all had to do this year in particular. Each work is an original with the tiniest only measuring 20 x 20 mm (smaller than a stamp!). 

Roam Prints Seascapes and Landscapes, from $250.
Leading celebrity, fashion, architecture and lifestyle photographer, Julie Crespel, captures jaw-dropping moments in nature that bring beauty to any room. With a strong focus on the ocean, Julie also adores capturing unique interiors and cityscapes.
John Dean Ocean Fine Art Prints, from $50.
This stunning collection of fine art ocean prints has been shot mainly from the air, by fashion, lifestyle and nature photographer, John Dean. The images are from all over Sydney and NSW, stretching north, south and everywhere in between. Available in various print options, sizes and framing to add a splash of colour to your wall.
For Fur Kids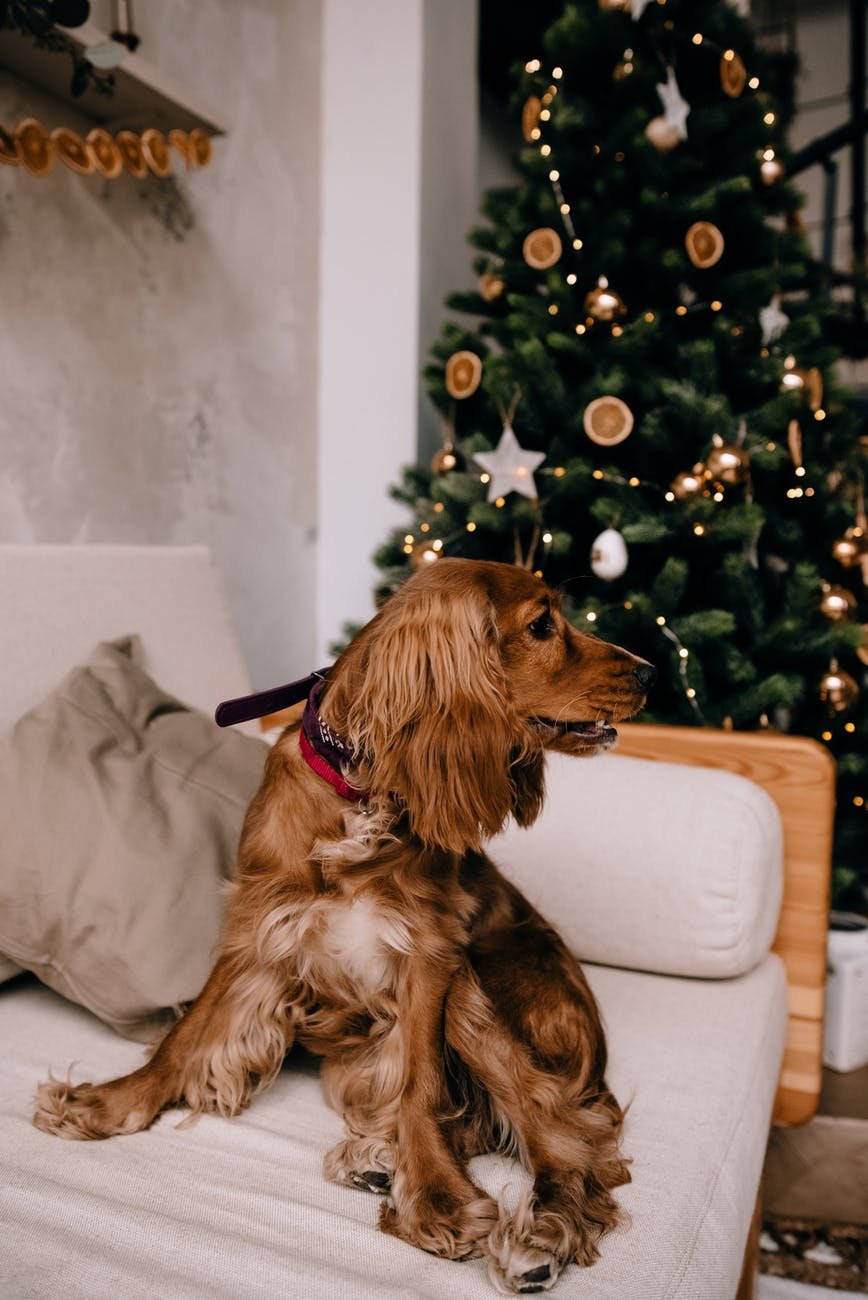 Nude Pets Christmas Collection, from $18.
Pampered pooches will love this selection of six all-natural doggie gifts, which are handmade in small batches in the NSW Southern Highlands. Choose from three varieties of Turkey Jerky – original Turkey Jerky, Turkey Jerky with Chia (for joint and coat health) and Turkey Jerky and Sweet Potato Bites (for a lean source of protein, antioxidants and fibre). Each variety is made from human-grade, free-range turkey and is free from added fat, flavours, sugar, salt and preservatives.

The range also comprises three gentle on the skin grooming and care products – Jolly Clean Oatmeal, Hemp and Frankincense Shampoo, Festive Frankincense Fragrance Doggie Dry Shampoo and Silent Night Calming Mist for Anxious Dogs.

Anipal Native Collection Recycled Plastic Dog Collars and Leads, from $35.95
Anipal is a veterinary initiative that creates sustainable pet products by taking environmental waste and giving it a second life. The latest collaboration with charity organisation, PETstock Assist, features a collection of unique Australiana themed dog collars and leads made from recycled plastic bottles and brass hardware. It's a limited-edition Australiana range made using gives environmental waste, which helps clean up our oceans, forests and all the environment, as well as funds projects to help animals in need. 100 percent of proceeds from every sale directly supports PETstock Assist and projects. They're available in two print styles and colours (Black Cockatoo or Bilby), each celebrates a different aspect of our ecosystem and provides the perfect opportunity for you and your buddy to team up as earth ambassadors this summer!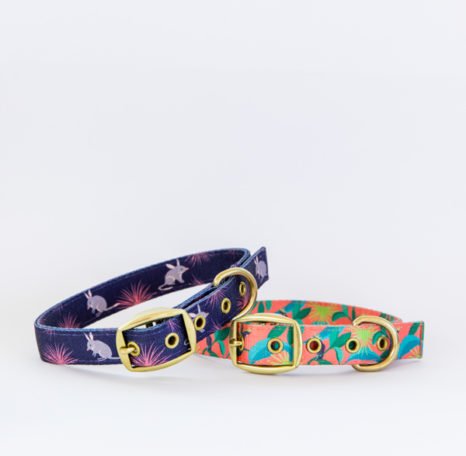 For The Foodie


Two Providores Something Spicy Hamper, $39.95
Not for the faint-hearted, this hot and spicy sauce selection is perfect for those who like things hot. It includes: Fancy Hanks Jalapeño and Peach Hot Sauce, El Yucateco Habanero Green Sauce, Bruny Island Cheese Co Horseradish Mustard and Old Bones Chilli Co Smoked Habanero Salt.

The Spatula, $29.95
Made of sturdy, durable silicone, The Spatula has a unique slotted blade that makes it the perfect mixer blade scraper as well as ideal for scraping bowls and pans for maximum efficiency.

Clementine And Cocoa Bespoke Brownies, from $30
Clementine and Cocoa is a culinary Christmas offering that delivers individualised, delicious chocolate brownies that bring unrivalled joy. 
The thrill of receiving a delivery, and opening it to discover a freshly made brownie with a sweet personalised message from a cherished friend or loved one, is second to none, as is the quality of the sweet treats created by Clementine and Cocoa.



Fridge-to-Go Coolers, from 19.95Whether it's for school lunches, a romantic picnic, keeping wine cool or a personalised lunch bag for the office fridge, thisAussie owned company offers it all. From small lunch box coolers to larger bags that can house up to half a dozen bottles of wine, they're designed and made to keep your food and drinks cool for up to eight hours.
Peppa Jam Chilli Jam, from $12
This family-crafted red chilli and capsicum jam is made from quality Aussie produce and makes the ideal condiment for any sandwich, snack or feast. bonus: it's gluten-free with no additives or preservatives.
For The Music Lover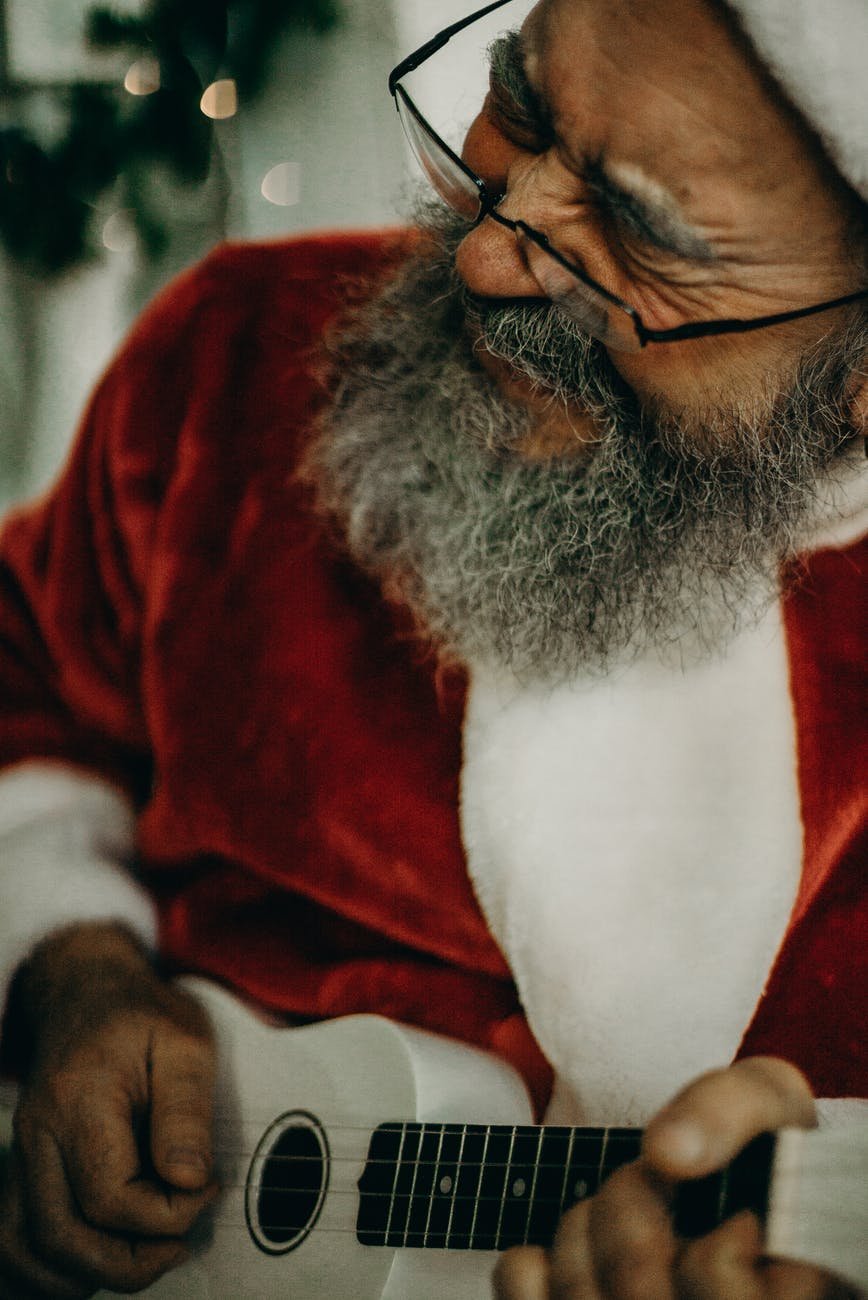 Paul Kelly by Stuart Coupe, from $19.
Aussie music journalist Stuart Coupe collaborated with iconic musician, singer/songwriter Paul Kelly, and his family and friends, on this raw and compelling biography. It covers Kelly's family life as the sixth of eight children in Adelaide, and follows his journey from a young man who only really picked up a guitar in his late teens, to an Australian music icon. 
Muru Music Health Platform For Brain Health, from $67.90.
Music for mind health has been a concept lauded by medical science for decades. Now, Muru Music Health Mindful Music App promises playlists to boost brain power and possibly even prevent brain ageing. Muru Music Health is the first music service for the older generation to help ward off the effects of brain ageing. You can access your music from any device and personalise your music profile in three easy steps.

Anecdotally, we know that music brings people to life and helps them relive happy times and memories. Recent proof is the current viral clip of New York Prima Ballerina Marta C. González, who is living with Alzheimer's. It shows the Spanish born artist as she recognises the sound of Tchaikovsky's Swan Lake and from her wheelchair, remembers every movement of the dance.

The Muru Music platform is created with the same aim – to spark beautiful memories for those who are living with dementia, but also to allow younger people to curate playlists based around the tunes, melodies and lyrics that keep the synapsis firing throughout life. It's so easy to use …. simply enter in your details, the artist and genres you love, and the platform does the rest.
For The Homemaker

Create A Cookbook (price quoted on enquiry)
Create a beautiful cookbook today using your own personal family recipes. It's fun and easy with stunning templates and thousands of food images to choose from. Add your favourite recipes and personal photos too. It only involves three easy steps and you have a cookbook you can treasure forever. Publish an ebook, or print one or 1000 cookbooks. 
Unique Sinks, from #375.
This curated collection of sinks from all over the world is perfect for the homemaker with an eclectic and colourful style. With basins from places as far flung as India and Morocco, crafted from materials including Mother of Pearl, gemstones, glass and acrylic, there's an endless array of stylish buys.
Bruna Rodwell Ceramics, from $12.
From unique Christmas decorations to quirky vases, stylish planters, and beautiful bowls and jugs, each piece from ceramics artist Bruna Rodwell is one of a kind and something that you'll treasure forever.
Sazarelli Design Digital Prints, from $10
These minimalistic digital print will bring colour, shape and warmth to stark walls in your home. Scroll further through the website to uncover home decor, fabrics and wallpaper, stationary, greeting cards and more!

Emma Price Wildlife And Portraiture, POA
Emma works primarily in pencil, with a portfolio focused on wildlife, and travel and pet portraiture. Through the use of a realistic style, and that every being has a story, her aim is to evoke an emotional response from the viewer. She is also available for commissions.
Molly & Elliot Handmade Quilts, $250.
These stunning handmade quilts will bring colour and warmth to your bed and bedroom. Painstakingly stitched to perfection, they're available in several sizes for adults, teens and little ones.
For The Adventurer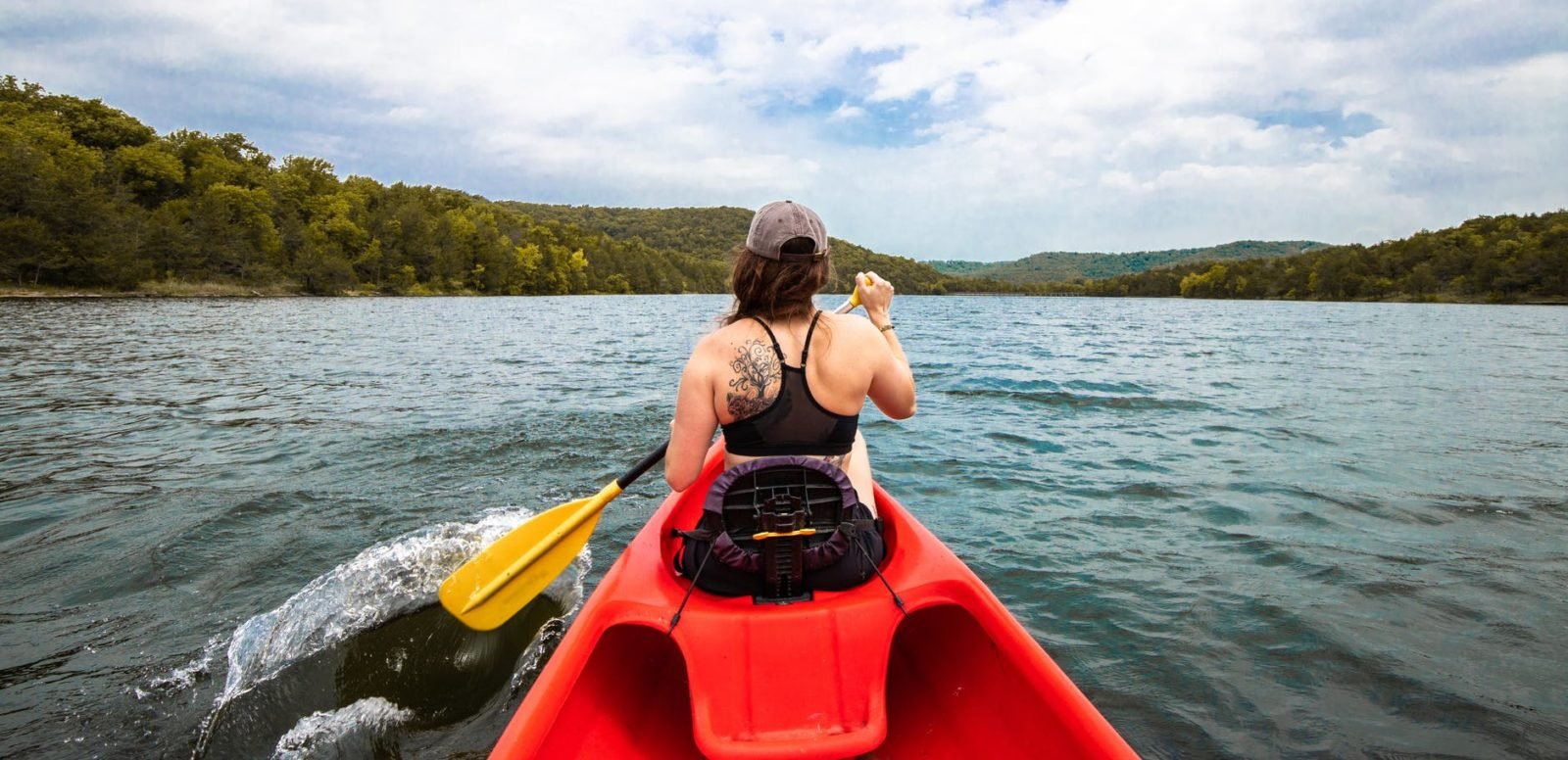 A Kayak Tour With Sydney Harbour Kayaks, from $25
Rent a high-end kayaks and experience the beauty of Middle Harbour from the most idyllic vantage point, or join one a guided tours and discover secluded areas you didn't know existed. Favourites include the four hour Eco Tour into the mangroves of Bantry Bay, and the Mini Wellness Retreat, a morning of kayaking plus yoga. They also run "Paddle Polo" kids' parties. 

Gift A Beach Shack Stay
Bicheno Beach Bungalow is a beautiful oceanside shack in Bicheno, north-east Tasmania. Three years ago, journo Jacqui Lang went on a road trip around Tasmania and, spellbound by the charms of this sleepy coastal village, ended up buying the bungalow. Much renovation ensued and now this charming cottage is listed on Airbnb for holiday rental. With stunning ocean views and a secluded beach just outside the back gate, it's ideal for families or small gangs, as it houses up to seven humans and in the garden, one or two penguins.
For Those Who Need Inspiration After 2020


This gift would be welcomed by even the hardest of hearts. Sam Blooms Heartache and Birdsong is the follow up to the award-winning sensation, Penguin Bloom, the miraculous tale of a baby magpie that helped save a young mother and her family. Sam's personal message at the end of the book resonated powerfully with readers – where, pulling no punches, she writes about what it is really like to face life in a wheelchair. 
In Sam Bloom, Sam tells her own story for the first time – how a shy but determined Australian girl became a nurse and travelled across Africa. How she fell in love with a like-minded free spirit, raised three boys and built a life together on Sydney's Northern Beaches. And then, in a single horrific moment, how everything changed. Sam's journey back from the edge of death and the depths of despair is so much more than an account of overcoming adversity. Sam's captivating true story – written by close friend, New York Times bestselling author Bradley Trevor Greive, and featuring extraordinary photographs taken by Sam's husband, Cameron Bloom – is humbling, heartbreaking and uplifting in equal measure. A triumph of raw emotion and incredible beauty.