For as long as we can remember, there has been a stigma surrounding men and beauty. The bullish stereotypes so often associated with men have meant they've felt ashamed of really taking care of themselves. Men shouldn't do skincare, that's for women. Men shouldn't moisturise, that's for women. What a load of nonsense.
But now, Aussie men are dismantling these stereotypes and shifting their focus onto taking care of themselves!
Tony & Munro fusion cosmetics found that sales for their products have increasingly been purchases by male customers. Since March last year, sales have tripled!
What are men buying?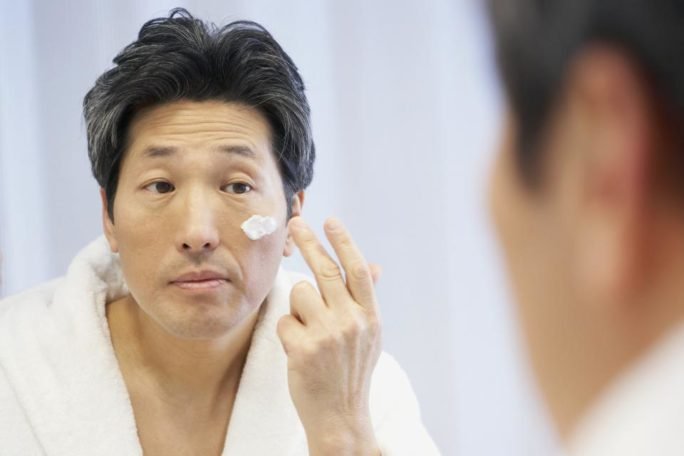 Tony & Munro has reported that there was huge interest in its three-step skincare routine:
Revive Hydrating Eye Gel
Correcting Concealer
Renew Nourishing BB Cream For Men
"It hydrates and primes skin, reducing fine lines, reducing oil and allowing shine control whilst smoothing pores to give a radiant matte finish, and can be used alone or before the other products in the range," says Ewan Munro Belsey, co-founder of Tony & Munro fusion cosmetics.
And clearly, taking care of yourself is paying off:

From spots to clear skin. Simple as that.
Munro Belsey noted that men are under-serviced in the beauty market compared to Asia and Europe, but this shift is promising for the future of men's beauty products. "Men are allowed to be blokey blokes or whomever they want to be," says Ewan Munro Belsey, however, don't let toxic masculinity determine your personality and your choices.
Check out Tony & Munro's beauty products here.
Feature image via Stryx