Jesinta Franklin is a TV host, author and more recently she and her partner Buddy Franklin became the proud parents of their baby girl, Tullulah, who was born in February this year.

For Jesinta, it must be a wonderful time in her life and as she said so beautifully in our interview 'Every time she smiles my heart expands.' It made me think back to when we first met which was exactly ten years ago. We had a family connection because Jesinta went to school with my niece and her mother was the headmistress of the school. Naturally, my niece looked up to her and Jesinta was her mentor and incredibly kind to her. So, of course, we were all gunning for her when she appeared in the Miss Universe pageant back in 2010.
It was at the Miss Universe pageant that she won Miss Congeniality and on her return I asked her to be a guest presenter on Ch7's The Morning Show as I was acting Executive Producer of the show at the time. It was, in fact, Jesinta's first ever TV role and I can tell you she was brilliant from the outset.

I had the idea to do what I dubbed 'AbFab Week' where Jesinta had to cover events every day and night and then report back to the show's hosts Larry Emdur and Kylie Gilles the following day. She was a natural from the start and that's because her infectiously warm and happy personality always shone through.

Since then, I've enjoyed watching Jesinta go from strength to strength both in her personal and professional life and continue to be a great role model for younger women just like she was all those years ago.
Here, we ask Jesinta, who is now an ambassador for Olay, to share her skincare tips and also tell us what makes her happy.
Tell us three things that make you happy in your daily life?
My daughter, number one! Every time she smiles my heart expands. She has brought so much love and joy into my life I can't even find the words to describe it. On a more superficial note, a hot shower in the morning is something I took for granted before having a baby and now that is one part of my day that makes me feel a million dollars, forget fancy clothes or shoes, a shower is where it's at these days for me! And last but not least, during isolation, daily FaceTime calls with my family and friends.
My daughter, number one! Every time she smiles my heart expands. She has brought so much love and joy into my life I can't even find the words to describe it.

Jesinta Franklin on what makes her happy
Describe your skin routine
My skincare routine is very simple. I stick to a couple of products that I know work and don't over complicate things. I use Olay's Total Effects Foaming Cleanser and wash my face in the shower, followed by the Luminous Tone Perfecting Serum from Olay, followed by the Regenerist Micro Sculpting Cream Moisturiser for extra hydration.


At night I've just added in the Night Cream from the Retinol24 range, it brightens, firms and works by providing 24 hour hydration. It won't dry your skin out and is a light and silky texture.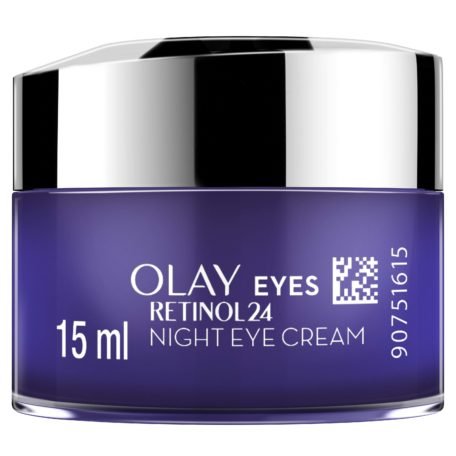 Was there a time where you didn't look after your skin?
For me, good skin makes me feel confident so I have always taken good care of my skin. It's also important to take care of your skin from the inside out by drinking lots of water and eating a balanced diet as well as moving your body by exercising regularly and getting enough sleep.

What have you learned about skincare since becoming Olay's ambassador and working with skin doctors etc?
I've learnt that you don't need to spend hundreds of dollars on skincare in fancy jars with pretty labels. There is so much science and innovation that goes into all of Olay's products, for example their latest Retinol24 collection took 20 years to perfect! The more expensive something is doesn't necessarily mean it is more potent or will give you better results.

Do you use retinol products and why?
In the past I haven't used Retinol at all, I've been too scared that it will dry my skin out and make it sensitive. In Olay's studies they found that this was the case for a lot of women when considering using Retinol and 50% would stop using it within the first month. Olay's new formulation, Retinol24, offers round-the-clock hydration so you get the benefits without the dryness! I am looking forward to trying this range as it diminishes pores and dark spots and assists with the renewal of skin cells for plumper, radiant-looking skin.

What beauty tips did you get from your mum?
Mum was and still is very simple when it comes to beauty, which I love. True beauty comes from within, she taught both my sister and I that we were both beautiful with or without make up and that it is important to take care of yourself and your skin.

Skincare and beauty doesn't need to be complicated or a big part of your day, I find the most simple things to be the most effective.