There's nothing better than a summer sojourn in Europe, except when on your return you discover your skin has turned oily and dry at the same time and your hair has become lackluster.
And after some research, I believe I have found the culprit – the high mineral content found in cities outside of Sydney!
The mineral content in water varies from city to city. In Sydney, we are blessed with low mineral content tap water, while in other cities like Paris and Rome (or even Melbourne!) the mineral content is much higher. This factor influences more than just taste. Water with a high mineral content leaves residue on the skin and is less effective in removing dirt, debris and common surfactants like shampoo, conditioner, and cleanser.
Hair Guru Frankie Flannigan Gives Us Her Top 5 Tips
So, how can you make it through your trip without destroying your hair in the process? Frankie Flanagan, Director at in-demand Double Bay salon Adilla Collab and a veteran of fashion weeks around the world, is one of the best-traveled hair experts in the business and she understands more than most how different types of water can play havoc with your skin and hair. Plus, she's given The Carousel her top rescue remedies for this common problem.

Sun, surf, and sand sound like a whole lot of fun, especially for those of us stuck in wintery Sydney! But these elements can prove serious stressors for your hair – especially if you have colour treated hair. Do you have any tips for maintaining colour while in beach vacation mode?
There are definitely a few things you can do. I always recommend drenching the hair in oil before going to the beach and wearing a hat. The oil will help repel the saltwater from penetrating the cuticle and the hat will protect the hair from UV.
I always keep Olaplex on me at the beach as well. Olaplex is an incredible treatment. It is recommended to leave in for 10 minutes, however leaving it on for extended periods really does enhance its effects. I recommend rinsing your hair from saltwater and applying Olaplex roots to ends. Once you are in the habit of doing that, your hair and colour can easily withstand a summer, which is life-changing for blondes.
The annual Sydney exodus is on – what are some of the hair problems your clients returning from their vacations abroad?
THIS BIGGEST issue our clients have when they are in Europe and return from Europe is how unfamiliar they are with the new texture of their hair.
The water there is so different and differs from city to city. In Italy, the water is what we call 'hard water.' That means it has been treated but still has minerals and metals present. Repeated use on the hair creates a build-up and coats the hair, causing it to feel dry and unmanageable.
Washing issues aren't limited to mineral content either. London has an issue of limescale. This can really build up on the hair and is a well-known issue with the water and pipes in the UK. Many of our clients when they spend time in London, don't necessarily spend a long time there (mostly passing through or connecting flights) we encourage them to refrain from washing their hair and make use of products like R+Co Mystify and Death Valley dry shampoo.
In Sydney, our hair and skin are spoilt by soft tap water. "Hard" ie. Mineral-rich tap water can cleanse hair less thoroughly, strip it of colour, and leave residue on the skin and the scalp. Have you found any hacks for aiding your hairs transition to hard water?
Hard water can be a real issue! Especially for hair that is bleached or already fine. It can quickly break down the hair and coat it which stops any of the good stuff being able to penetrate past the cuticle.
We have a few hacks on how to deal with hard tap water.
Frankie's Rescue Remedies:
1. Keep a Quick Fix on Hand
A fantastic at-home remedy is filling a bowl with hot water, apple cider vinegar, and a little clarifying shampoo and resting the hair in the bowl for as long as possible. This removes build up like you wouldn't believe and leaves a beautiful natural shine on the hair. When the hair is packed with build-up, it does not reflect light. In many cases, the hair will look at least one shade lighter, sometimes more. If you're not into mixing R+Co has a ready-made ACV Rinse that functions as a shampoo and clarifier in one elegant formulation. The nozzle tip makes it great for working the product into the scalp. I encourage all my clients who travel in Europe frequently to use this shampoo.
2. Prevention is Better than Cure
For the first time ever we have a range dedicated to dealing with the build-up on hair. The range is by Revlon Professional and it is called Magnet. The premise behind the range is to repel and shield the hair from free radicals and pollution.
One of the products is used in salon and added to the colour. Not only does it remove build-up, but it also creates a blank canvass and allows the colour to go on evenly.
The best news is there are two amazing take-home products. One is a spray that is used as a shield on the hair. The other is a mask.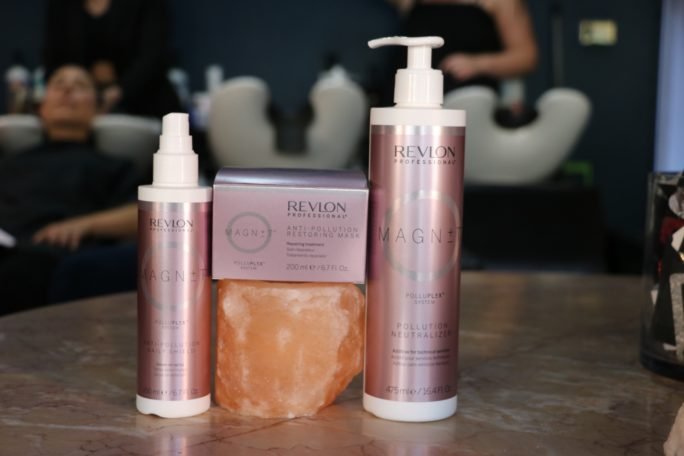 The spray shield contains Moringa Seed extract from the Himalayas that repel free radicals and rebuilds the hair. It also acts as an anti-frizz agent and hair perfume. This is an absolute MUST HAVE when traveling Europe as its the only product on the market that removes metallic build-up and repels additional build-up. Prevention and cure! Spray it on the hair daily and after shampooing. It's super light and you cant feel it on the hair.
The mask contains chelating agents that neutralise and remove metallics. It's a beautiful soft mask that is lightweight and completely water-soluble. It prevents the formation of metals and free radicals. An absolute must when traveling!
3. Book a Post Trip Detox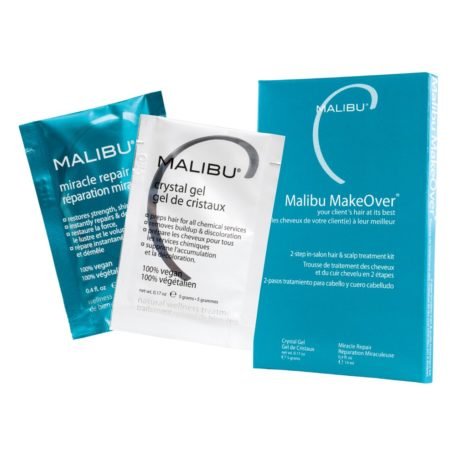 Our fastest-growing service in popularity is a treatment we use called 'Malibu C'. It's quite incredible to think how far the science of hair has come in a few short years. Malibu C is a crystal-like substance that you mix into a gel and apply to the hair under heat.
The different smells and colours that come out of the hair absolutely speak for itself. Green is very very common when it comes to chlorine build up. This is especially common when clients go to Bali. The pools there are so much more heavily chlorinated, nearly everyone comes back with green hair. Sometimes it rinses and is very brown and murky, sometimes it's more yellow-ish.
It's quite common for our clients to feel like they need colour but really all they need is a Malibu C treatment to cleanse and remove build-up. Malibu C is a way better option if you're colour is looking a little dull – the treatment is $60.00 whereas a colour touch up may cost upwards of $200.00!
4. Ask the Experts:
See your hairdresser ! All these new and amazing products don't just arrive on our doorstep. We research and research and try and find the ones that are most relevant to our clients. Go and see a hairdresser, research who you are seeing. Make sure it's someone that is modern and keeping up with trends, as hairdressing changes so much so quickly, it's easy to get left behind and you want to be given the BEST advice. Nowadays we have a product for pretty much everything so book an appointment! And when a hairdresser is recommending something for your hair, listen to them. Don't just shut off. Ask questions, be open-minded. There are so many services and products available to give you the best hair ever that you may not even realise.
5. Finally, Frankie revealed her personal picks for what she never travels without!
R+Co ACV acid rinse! I never trust the water anywhere!
I always take my most moisturising and potent shampoo and conditioners from Oribe. Oribe's Gold Lust range comes in a phenomenal travel pack with hair mist and lip balm – yes please!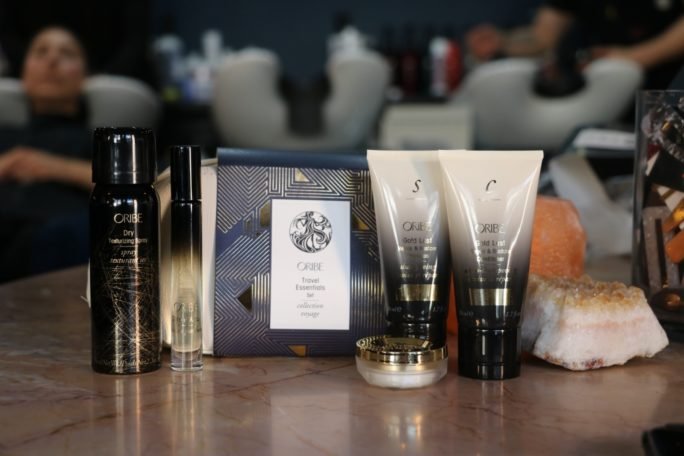 ALWAYS take Olaplex with you. It's so easy to chuck it in the hair. Most of rthe time you're going from beach to taverna and no one is expected to have a full blow out! I love using Olaplex as a great tool for the 'wet look' styling product.
The Magnet, Anti Pollution Daily Sheild. We have been lucky to have been the first to use it in Australia. It literally puts a shield on your hair and protects it from hard waters, pollutants and filthy air. And of course, the mask that goes along with it!
I always take R+Co Mystify. It's a 'wet' dry shampoo. Basically, you spray it on your hair and it wets the hair down and you blow-dry. I try and avoid letting European water touch my hair so this is a great and effective alternative for me. R+Co have so many products in their dry shampoo range, so seriously there is one for everyone.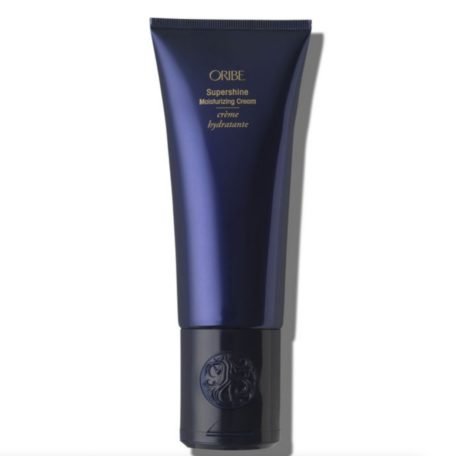 Oribe Supershine is ALWAYS in my travel kit. I usually put a full head of long extensions in my hair before I go to Europe so they crave crave crave moisture. I keep that in a bag and put it in continually throughout the day and night!
All products and services mentioned are available at Adilla Collab, Double Bay.