Tell us what it's like to work with Madonna!
Madonna raises the bar in everything she does. She pushes you and makes you become a better artist.
What's your beauty and makeup philosophy?
To focus on the features, you love most about yourself. We live in a society where it's easier to criticise ourselves and each other without focusing our attention on the things that make us unique and beautiful. Everybody has at least one feature they like, so I say focus on that, enhance that feature and embrace your individuality.
Favourite beauty trend right now and why…
I don't follow trends. Make-up is a way to express individuality, not look like everybody else.
An easy way to transform a day time beauty look into an evening one…
Add a bold lip and/or smoke up the eye, and apply lashings of mascara.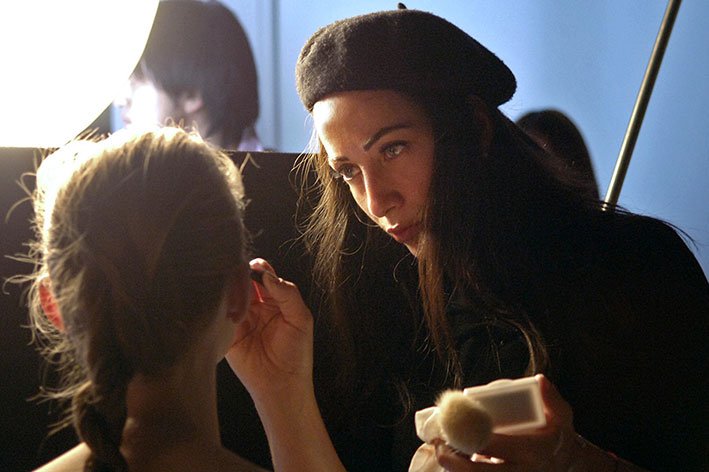 Three beauty products you can't live without…
1. Intraceuticals Daily Serum
2. Kiko Radiant Touch Highlighter
3. Shu Uemura Multi-Concealer Palette
What beauty look would you create for…
A girl's brunch…
Soft lashes, glowing skin and a nude lip. Accentuate bone structure by highlighting the high-points of the face.
The 10-minute-to-get-ready-for-work mornings…
Concealer, curl lashes, mascara and apply red lip.
A birthday night out…
A smoky eye, false-lashes, lashings of mascara, glowing skin and a defined lip.
Hangover cover-up…
Hydration: Use the Intraceuticals Rejuvenate range to revive, replenish and protect the skin and then add concealer and highlighter. Highlighter creates the appearance of glowing skin.
A wedding guest…
It all depends on the look or feeling of the individual. Something soft, feminine which doesn't detract from the bride.
Date night…
Water-proof lipstick, Kiko Color Fever Eye Palette, true black mascara and a sultry mouth.