OLAY is making it super easy (and free) for Australians to responsibly dispose of their finished skincare bottles and packaging, announcing that it will pay for empties of any brand to be shipped off for recycling through TerraCycle.
While OLAY isn't the only company to make hard-to-recycle beauty products easier to responsibly dispose of – TerraCycle is working with a load of other brands – OLAY is the first in Australia to enable any brand's empties to be shipped for free.
It's fantastic news for the environment; about 68 million facial skincare products were sold in Australia in the past year*, and beauty has been one of the slowest industries to innovate for better sustainability outcomes. The majority of the tubes, tubs and containers that hold your lipstick, moisturiser and mascara can't be recycled through your local household collection.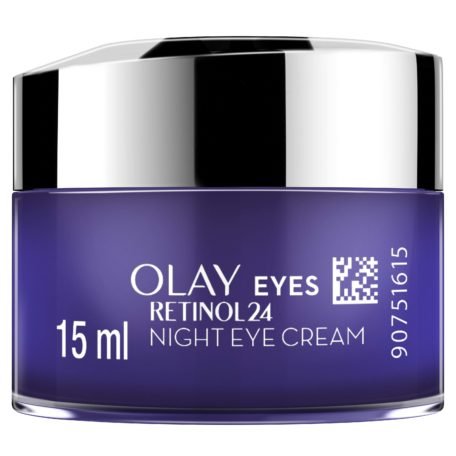 "The main reason beauty products aren't recyclable is due to the complex nature of the
packaging," said General Manager of TerraCycle Australia, Jean Bailliard.
"If you take a bottle of moisturiser, there might be one type of plastic for the bottle, a combination of plastic and metal for caps and a spring-loaded pump for functional use. The variety of materials makes it harder to recycle because the cost of labour required to manually identify, separate, clean and sort the components is too great."
Plastic, glass pots, bottles, pumps, sprays, products with complex closures, flexible tubes, packets, pouches, lids, caps and droppers, can all be recycled via TerraCycle.
How OLAY's program works
1. Consolidate your empties in any available box.
2. Create an account with TerraCycle, then download and print a free shipping label for the recycling program.
3. Drop off the box at your nearest Australia Post Office, or look for a TerraCycle Community Collection Hub.
How TerraCycle makes recycling beauty products possible
Once TerraCycle receives a shipment of beauty empties, all materials are visually inspected, weighed and sorted into individual material types such as plastics category, glass, metals etc.
Once sorted, materials are cleaned, size reduced and converted into new usable commodity materials such as plastic pellets, paper pulp and metal alloys.
Materials are then sold onto third-party manufactures and made into new products such as outdoor furniture and decking, community garden beds, plastic shipping pallets, watering cans, storage containers and bins.
Unfortunately there are still a few items that TerraCycle can't accept. These include nail polish and perfumes, because the solvents in these products can be flammable and are not safe to transport through Australia post.
OLAY's program with TerraCyle is an excellent display of product stewardship
Product stewardship is an increasingly popular waste management strategy that assigns the end-of-life phase of a product's lifecycle to the company that profited from the product's manufacture. It places the onus on the company – not the consumer – to ensure products are disposed of with as little environmental impact as possible.
Governments around the world are making product stewardship mandatory across many industries. For OLAY, the initiative follows a conscious move to take greater responsibility for the environment, says Endi Asmira, Brand Director, Skin Care ANZ.
"This program is part of Olay's parent company, P&G Beauty's Responsible 2030 goals to be
100% recyclable by 2030," she said. "By 2025, P&G Beauty aims to have 90% of its major packaging
platform to be fully recyclable or reusable across its beauty brands."
*IRI Scan Data AU Grocery & Pharmacy Dollar Sales MAT to Feb 2022