Aussie retailers will soon be offering thousands of deals for Afterpay Day. This massive online shopping event runs for 4 days with discounts of up to 80% on tech, fashion, beauty and more. Here's everything you need to know about the sale.
What is Afterpay Day?
Afterpay Day is a bi-annual shopping event that sees hundreds of retailers offer discounts both in-store and online. Similar to Black Friday, the sale is a loose collective with no central website. Instead, the deals can be found on each retailer's online store.
When is Afterpay Day?
The date to mark in your calendar is 17 March. The sale is set to end on 20 March. That means you have 4 days to nab yourself a bargain.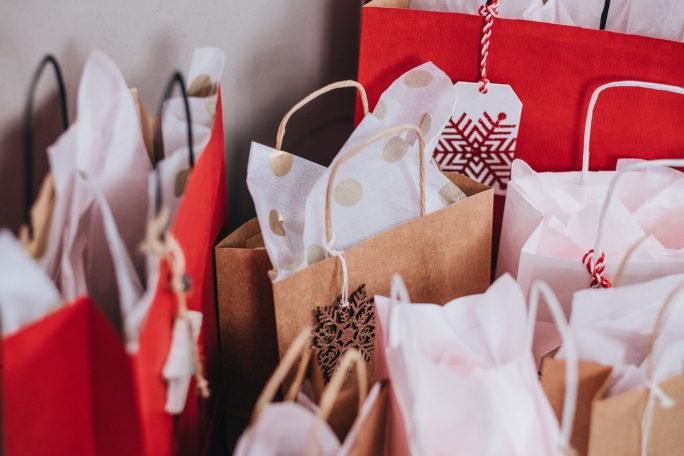 How does Afterpay work?
Afterpay is a buy now, pay later service that allows you to pay off an online purchase in four instalments with no upfront payment. There is no interest on spending and no regular account fees, but late fees of up to $10 apply if you miss a payment.
You can see how it compares to credit cards and other payment services in this video.
Can I get the deals without using Afterpay?
Yes. Each retailer involved in the event must offer Afterpay as a payment option, however, there is no obligation to pay through this service. Shoppers are encouraged to use the Afterpay app, but you can also use debit and credit cards for most purchases. (The exceptions to this are daily prizes and exclusive drops offered through the app.)
Which brands are participating in Afterpay Day?
Better to ask which brands are participating! While not as big as Black Friday or traditional Boxing Day sales, Afterpay Day is growing rapidly every year. Most of Australia's biggest brands and merchants are offering deals, including JB Hi-Fi, Kmart, Big W, Myer, The Good Guys, Target, eBay, Chemist Warehouse and practically every fashion retailer you can think of.
You can check out the full list of participating stores at the Afterpay Day website.
What kind of deals can I get?
In previous years, Afterpay Day has offered some truly incredible bargains. Some noteworthy highlights include the following:
80% off at SHEIN
70% off everything at ASOS
65% off at The Shaver Shop
$300 off Dyson vacuum cleaners
$70 off Apple Airpods
30% off Bugaboo prams
70% off Princess Polly
30% off UGG boots
25% off sofas and furniture at Freedom
50% off select video games
20% off TVs at The Good Guys
20% off homewares at Target
70% off exercise bikes
50% off JD Sports
20% off thousands of products at eBay
20% off Koala Mattresses
60% off Dr. Martens boots
We're expecting to see very similar deals during this year's sale. In fact, some of the offers above are already available. Click here to see a full list of early Afterpay Day deals.
Author
Chris Jager is the senior reviews editor at Finder, specialising in consumer technology. With over 15 years of experience as a full-time journalist, Chris has provided expertise to many leading technology publications, including PC World, Australian Gamepro, Good Gear Guide, ARN, IT News, PC Authority, CRN, GameSpy, Gizmodo, Business Insider, MSN, Kotaku and Lifehacker Australia. Before joining Finder, Chris was the editor of Lifehacker Australia for five years. He has a Bachelor of Communications in Journalism from the University of Western Sydney. Outside of Finder, you'll find him playing with retro 80s computers while juggling three pre-teen daughters.