Conscious Christmas Shopping.   Following Lush's shock announcement this month, what other businesses are also hoping to make Christmas gift-giving this year better than ever?
Trendy soaps brand Lush Cosmetics made an announcement that shocked the world this month.   At a time when most businesses kick their social media activity into a higher gear in a bid to cash in on Christmas sales, Lush quit Facebook, Instagram, TikTok and Snapchat.
Their reason? Because they believe these social media platforms are damaging people's mental health.
They are so committed to the health of their customers – mostly younger demographics – that even though the move will cost the company in lost sales, they are doing it anyway.
Chief Executive Mark Constantine said he was disturbed by leaked Facebook research that suggested its Instagram app made body issues worse for teenage girls.  "I just thought 'That's their own research they're ignoring, and we are attracting people to their platform.' We had no choice."
But Lush is not the only company that is taking a stand in a world that is increasingly profit driven, regardless of the cost to consumers and environment.   There are many other companies that are hoping to make Christmas 2021 the year that changed our view on what's acceptable gift-giving.  And as consumers, if we care at all, we need to support those companies.
Here now follows our Careful Christmas shopping Guide – where to look for gifts from companies who are trying to do the right thing for the people on the planet we share.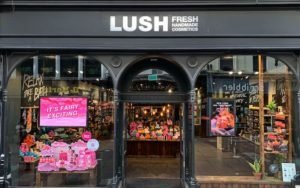 Lush is known for its cruelty-free and organic bath bombs, shampoos and soaps, and the brand also actively champions social and environmental causes such as Black Lives Matter, fights against deforestation and promotes sustainability. The products are gorgeous. The thinking behind them is kind.  lush.com
Sheep Inc is one of the first naturally carbon negative fashion brands on earth. Synthetic materials, micro-plastics and carbon pollution are giving fashion a bad name.  But when you wear a beautiful Sheep Inc sweater, you are given a link to your own personal sheep which is running around the fields in New Zealand's High Country. The farms play a key role in the Regenerative Farming movement, the knitting process is solar powered and waste free, the wool is silky smooth and 100% biodegradable. This is a seriously cool company. sheepinc.com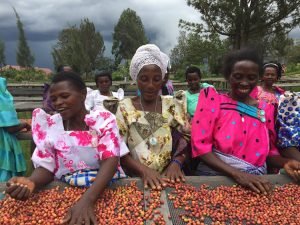 Sseko began as an attempt to generate income, exporting shoes from Uganda to enable young women in the country to go university. More than a decade later, their beautiful fashions, exceptional ribbon sandals that made it onto the TV series Shark Tank, shoes, jewellery, bags, and other gifts are sought-after the world over. Their partnerships are global with artisans in Ethiopia, Peru, India, Southeast Asia and Mexico.  Their impact? 58 university scholarships in 2020 alone, and job opportunities for women to reduce the cycle of poverty.  ssekodesigns.com
Cuddle + Kind make exquisite hand knit dolls that children adore. For every doll sold, the company gives 10 meals to children in need. Since September 2015, when the Woodgate family set up their company, they have provided over 19 million meals to children in need. Every doll is natural, high-quality cotton, handcrafted by artisans in Peru and Nepal, providing them with a sustainable fair trade income. cuddleandkind.com
Socks That Plant Trees.  For every three pairs purchased, three trees are planted.  Made of cotton, Fairtrade and Vegan certified.  Conscious Step, who make them, also make Socks that Protect Oceans and Socks that Give Water. consciousstep.com
Earthhero believe that every purchase you make matters and it's time for the way we shop to change. They are an eco-friendly marketplace where all the products they sell have been vetted. All products are sourced, manufactured, and shipped in a way that protects the planet.  earthhero.com
Net Zero Co wants us to know that as humans, we are likely to consume a credit card's worth of plastic each week without even knowing it. Plastic is the most pervasive material in the world. Net Zero Co offers holiday gift ideas for everyone that are sustainable, clever and reduce the amount of plastic we all (literally) consume. netzerocompany.com
Flora & Fauna offers Aussie made gifts including upcycled pre-loved toys, bamboo toothbrushes, cotton produce bags, bamboo Christmas decorations, organic chocolate, candles and eco-conscious make up and skin-care. floraandfauna.com.au
ZeroYet100 believes in making natural, eco-conscious, cruelty-free vegan products that are 90% plastic free. These products are all made in Hong Kong from start to finish and packaged in recyclable products. zeroyet100.com
Green Toys is a California based company that recycles plastic milk cartons and turns them into award winning children's toys. Every pound of recyclable plastic used to create a Green toy product saves enough energy to power 3,000 AAA batteries, a TV for three weeks or a laptop computer for a month.  greentoys.com