Just because you're travelling doesn't mean that your beauty routine and habits need to go out of the window, on the contrary, they can even flourish. In West Hollywood, Los Angeles, there's always something new and exciting around the corner when it comes to the beauty space; after all, it is Hollywood.
So, here is a list of places to visit for all your beauty needs.
The company originally from London has combined fitness and beauty to make 'Face Gym' – a workout…for your face. What does that even mean? Loved by celebs like the model, Karlie Kloss and designer Alexander Wang, a "workout" involves a massage driven face lift, a cardio segment (face shaping and contouring) and a warm down (gentle sculping with a guy sha tool).
Priding themselves on the use of sustainable and natural products and a brand that is conscious of the reality of animal cruelty and plastic waste within the beauty industry. From algae infused face oils to cosmetics from celeb makeup artist Jilian Dempsey, Credo Beauty offer more than just beauty products, but also mini spa and waxing services.
A wellness centre that offers CBD infused foods, fresh pressed juices and barista roasted coffees while you enjoy massages, acupunctures, yoga practices and meditation? But that's illegal, right? Not in LA! Aeon Botanika also stocks and sells CBD products that promote inner peace, wellbeing, health and beauty.
The Ukrainian beauty bar is set to open a store on the West Coast. Known for its pastel coloured theme and affordable treatments. You'll get a great service in an aesthetically looking space without breaking the bank.
Now opening their second story in LA, the cruelty-free, plant-powered skincare products will be available in West Hollywood.
The Canadian jewellery brand has recently opened up a showroom in LA, showcasing their affordable and sustainable range of jewellery; a brand that has been worn by actress and model, Dakota Johnson. Their designs are minimalistic and they range from jewellery cases, candles, earrings and much more. You can even benefit from expert tips from Mejuri's stylist, not to mention the piercing chair in-store if you don't have earring holes, but see a pair that you adore.
The NYC brand, Moscot, has brought their fashionable frames to West Hollywood. From retro to iconic to vintage, take your pick from the countless styles available to you in-store.
The Forum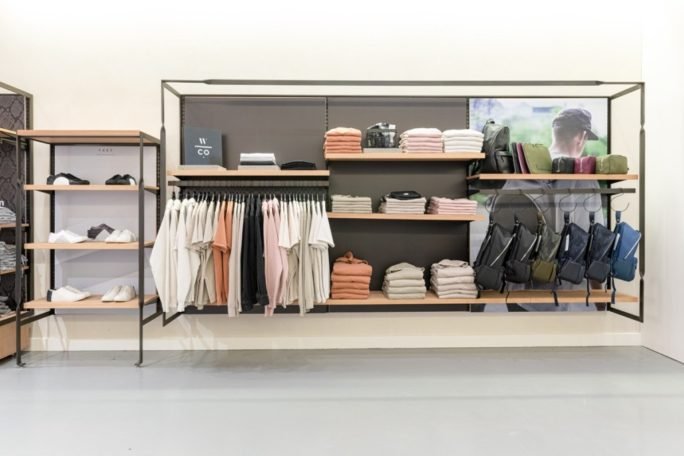 A store powered by tech that allows brands to get their products places on shelves in front of consumers to help them track engagement. When inside the dressing room, a touch screen will automatically detect the article of clothing that you're holding where you can then request other colours and sizes.
The in-store space offers up to 25 brands dedicated to sustainability, ethical manufacturing, affordable luxury with focal point on the local brands. If shoppers wish to do so, they can book a 45-minute styling session with an expert stylist.
Places to stay during your visit to West Hollywood
1 Hotel
A sustainable hotel on the iconic Sunset Strip.
Visit www.1hotels.com for more details.
EDITION
Located on the corner of West Sunset Boulevard and North Doheny Drive, where West Hollywood meets Beverly Hills.
Visit www.editionhotels.com for more details.
Where would you visit? Let us know in the comments.