On the 4th of December, 2019, Amazon started the Amazon Prime Tiny Holiday House competition where people could enter the race to win a tiny house full of Amazon Prime products. As the winners, Nina Joy Jongen and her nine year old daughter, Miwanyo, from Nymboida, NSW, have been given a lifeline after their home was tragically destroyed at the hands of the ravaging bushfires in early November.

My daughter and I lost our home and our world was turned upside down. As a family we now face the long road ahead to clean up, regenerate and rebuild our lives, and the Amazon Prime Tiny House is definitely going to help us on this journey." said Ms. Jongen, recipient of the Amazon Prime Tiny Holiday House
Nina, who has lived in the rural village of Nymboida for over 32 years, was nominated by Linda Giuliano, a close friend who said that she "deserves some festive joy brought back to her life during this difficult time."

Although nothing can compare to the home that Nina lost just over a month ago, Amazon Prime's Tiny House is "is an incredible silver lining on what has been a very dark cloud" and is definitely a step forward towards rebuilding their life.
The house itself was designed by Australian Interior design blogger and styling guru Jen Bishop who had the idea of making it look like a chic but simple beach house geared up for the holidays. Filled with Prime products, the house will include a set outdoor dining room table, a Sony HD TV, a PlayStation 4 Console, a De'Longhi coffee machine, Echo devices, Aussie outdoor games, and more.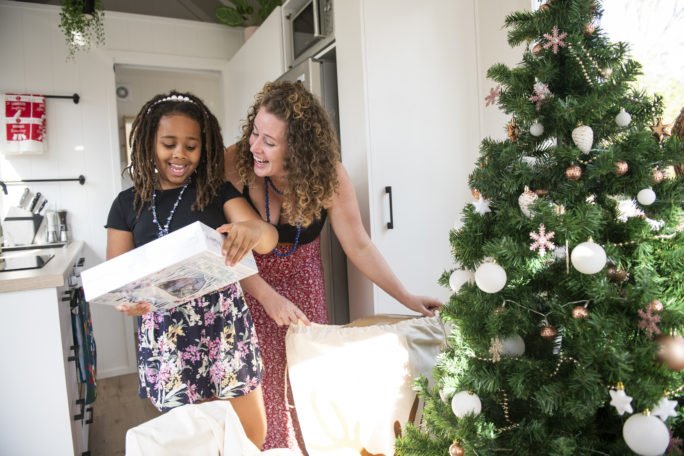 Nina will also get a free one-year Prime membership that will give her access to the benefits of Prime Delivery, Prime Video, Amazon Music with Prime, Prime Reading and Twitch Prime.
We hope that Nina and her daughter find some happiness through this gift ahead of the Christmas period as they begin to rebuild their lives." said Matt Furlong, Country Manager for Amazon Australia