She's recently been cooking up a storm on Celebrity MasterChef. Now Rebecca Gibney talks to The Carousel about anti-ageing and her must have beauty products, favourite designers and mantra on life.
Who is your beauty icon in Australia and overseas?
Like a lot of women, I think that Cate Blanchett is extraordinarily beautiful. Cate is not flashy, she is extremely elegant and sophisticated, a natural beauty, someone who cares about her appearance and skin.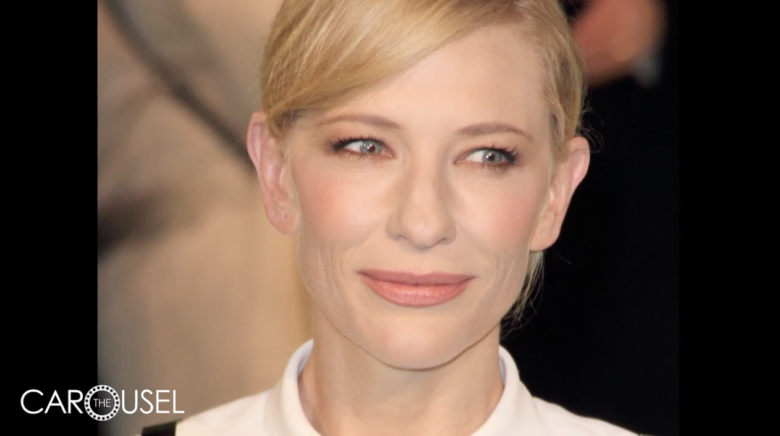 Another actress I admire is Meryl Streep, she is not afraid to age and she is doing it gracefully. She's willing to take risks and look the part in her films and then always looks regal and gorgeous on the red carpet. This is a woman who is not trying to look younger, she is just trying to maintain who she is as she ages, which I think is a really fabulous way to do it.
What do you use to take off your stage makeup after shooting?
I use the Olay Regenerist Revitalising Cream Cleanser and a hot towel. I then use the Olay Regenerist Advance Cleansing System Specialist cleaning brush – it works really well at lifting everything off.
When we can travel again, what are your tips for surviving long haul flights?
As soon as I get on the plane and have settled I remove all my make-up. It's important to stay hydrated so I try and drink lots of water, I also eat very lightly. I like to apply an Olay Regenerist Facial Treatment Mask (once everyone has fallen asleep). Then just before I land, I apply a really good moisturiser.
What's in your makeup bag?
• SPF 30 – I put this on in the morning but also carry it with me in my bag in case I need to reapply throughout the day
• A really good lip balm
• Eye lash curlers – half way through the day they are great for waking up the eyes
• Powder – to remove any shine as the day goes on
• Blush – depending on whether it has worn off
When I'm not shooting I like to keep things natural to give my skin a bit of a rest, but I refuse to go out the door without mascara on!
Favourite fragrance and why?
I go through stages. L'Occitane has some beautiful citrus fragrances which I really love. I'm also partial to the original Marc by Marc Jacobs, it was my go to for a long time. At the moment I am wearing Dot by Marc Jacobs – it has a really fresh scent.
Who is your Favourite fashion designer?
My favourites are Max Mara and Bianca Spender, I own a lot of their pieces. I also love Victoria Beckham, she has such an incredible style – I just love her designs! And I love Carla Zampatti. She was always stylish and classic.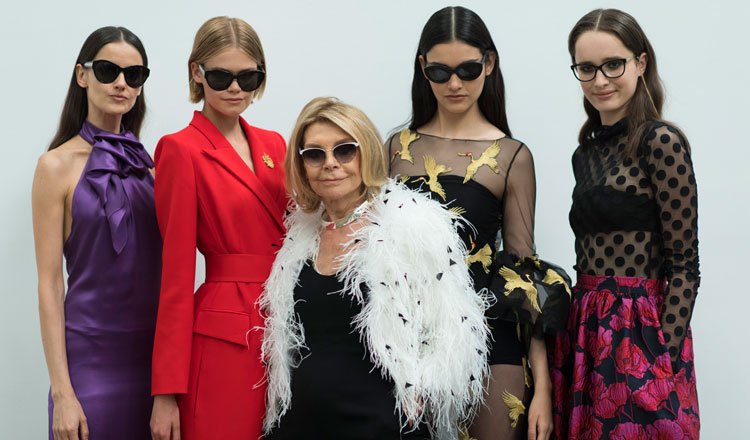 What beauty treatments do you get?
I recently tried Pelleve Treatment for the first time, about three or four weeks ago. I do get regular monthly microdermabrasion and facials and as a luxury treat I love a hot stone massage.
What is your can't live without anti-ageing product
Olay Regenerist Micro-Sculpting Cream, I use it every night – it's fantastic! The SK-II Facial Treatment Essence is great too; it is my go to toner, morning and night.
Do you have a favourite beauty expert?
Not really, I am always looking for new products and treatments, like most women I am always flicking through magazines to see what's new out there. My make-up artist at work, Deb Lanser, always has great advice and often shares tips and tricks with me. Other than that #mybeautifulmum has always been a great source of beauty advice, she was the one who introduced me to Olay or Oil of Ulay as it was known back in the day.
What are your 5 must have cosmetic products
1. Olay Regenerist Micro-Sculpting Cream
2. Eye Lash Curler
3. A good lip balm
4. Olay Regenerist Micro-Sculpting UV Cream SPF 30
5. Hair brush and styling mousse
Favourite lip colour
My favourite lip colour at the moment is Chantecaille Lip Colour in Camellia, it's a nude colour. But my colour preference changes daily, a few nights ago I went to the opening night of Strictly Ballroom and I wore a red lip – Ultraflesh Fusion in Bombfire, it was a really great red.
Are you a heels or a flats person?
In my every day life, I am a flats person – it's about comfort. But when I am going out I love a heel – after all you can't beat a fabulous frock and heels to make you feel like you can take on the world. Also if I have an important meeting I will always wear a heel.
Who is your favourite male actor?
In the old days I loved Spencer Tracey and Peter O'Toole and people of that era, I grew up watching all the oldies with my mum. These days it's actors like Colin Firth, people that have an amazing acting range. I also like Sean Penn, he has great ability and is incredible to watch. In terms of Aussie actors I can't go past Hugo Weaving, I could watch him do anything.
What is your beauty mantra
I have a very holistic approach to beauty, I think that hydration, exercise, and good skincare are all important factors when it comes to looking your best.You can't expect to look beautiful on the outside if you're not taking care of what's on the inside.
What is your life mantra?
It is pretty simple really – live in the moment!