Are you planning your next holiday in Sydney? Great choice! It is certainly one of the best cities not only in Australia, but in the whole world. Not only is it incredibly diverse with picturesque views, beautiful beaches and thriving urban landscapes, it also offers a virtually endless array of activities for those who love sports, interesting cuisines, art or simply relaxing. Each portion of this metropolis hides different wonders to explore, and it is literally impossible to see everything, regardless of how long your visit will be. Reading a little bit about the neighbourhoods of Sydney in advance can help you decide what the best place for you to stay is depending on what you want to focus on and explore the most. So, let's see some of the best neighbourhoods to visit and stay in when you're in Sydney.
Manly
Located in the northern part of Sydney, just 11 miles from the central business district, it is easily one of the most iconic beach areas of Sydney. It's easily accessible with a ferry trip (which is already worth it in itself if you don't want to miss out on seeing the city from the water as well) and offers numerous opportunities for swimmers, surfers, or those who'd like to bask in the sun and enjoy Australia's beach culture. It's a good choice even for honeymooners, as there are some more secluded and less crowded beaches nearby as well.
Newtown
If you want to be a bit closer to the heart of the city and interesting cafes, food and craft beer, Newtown is the place for you. Once a hotspot of various subcultures, many of its walls are covered with amazing street art, and the nightlife is very vivid with live music everywhere you look. Don't miss out on checking out its signature rooftop bars and amazing pastry shops that colour the streets. While finding hotels in this area is a bit more challenging, this suburb is still worth visiting if you are into the previously mentioned things.
Crows Nest
If you are looking for a more relaxed, homey atmosphere, consider Crows Nest on the North Shore. It is an up-and-coming district that has been deemed Sydney's most liveable spot, with friendly locals and many restaurants, so it's ideal if you are visiting the city with your family. In addition, you can find amazing Crows Nest accommodation very easily which will certainly enhance your experience. If you time your visit for October, you can even catch a glimpse of the Crows Nest festival that is immensely popular there, attracting tens of thousands of people!
Balmain
One of the most picturesque areas to stay in is certainly Balmain, in the Inner West of the city. Its convenient location allows views of the Sydney Harbour while sipping drinks in one of the many pubs, cafes or renowned restaurants that can be found on every corner. Reach it by a short ferry ride, and soon you will be strolling on its relaxed streets. Balmain is also a popular shopping district – don't miss out on walking along the famous Darling Street if you are into fashion. Balmain also has numerous hotels (some of which were built back towards the end of the 19th century, which gives them a truly unique, authentic vibe), so finding accommodation to your taste will be no problem!
Cronulla
Located about an hour's drive from the city, Cronulla boasts an entirely different vibe than you would expect to find in Sydney. Relaxed atmosphere, surfing hotspots and seemingly endless stretches of beaches, it holds some amazing opportunities for water-lovers. The area can also be accessed by train, meaning that it's easy to come here even if you're staying a bit farther away from the shores. There are numerous shops, cafes and parks nearby as well, so you certainly won't get bored!
Randwick
This idyllic suburb feels more like a village than a bustling city, which makes it a very friendly, welcoming district. One of its most well-known attractions is the Royal Randwick racecourse, an enormous field that hosts horse races with an even more enormous prize of $10 million! While the suburb might not boast landmarks such as the Opera House, its convenient location – only a few miles from the central business district and rather close to parks and beaches – makes it an ideal place to stay when you're in Sydney.
Bondi Beach
Talking about beaches, another must-see Sydney beach is certainly Bondi Beach, arguably the most famous stretch of sand of the city, located on the eastern shoreline. The views of the ocean here are unparalleled; maybe that's why it has always been a "backpackers' paradise". You can get fresh, organic food from the nearby markets to load yourself up before jumping into the colourful nightlife this area offers – you have to check out the beach bars on Bondi Beach if you are into that!
Paddington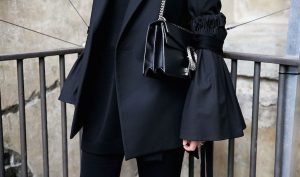 If it is great dining options that you're looking for during your visit to Sydney, you might want to consider staying in Paddington. It not only boasts restaurants, but it also has numerous pubs to explore, famous galleries and high-end designer stores, and the streets themselves have a historic, Victorian charm that is bound to sweep you off your feet. As you can tell, it's not exactly a cheap area, but if this vibe is up your alley, choose one of the boutique hotels to stay in to truly indulge in this lifestyle.
---
As you can see, Sydney has a lot to offer. Each of its neighbourhoods holds a different atmosphere and different attractions and opportunities. Where you will choose to stay will depend entirely on your preferences and the nature of your travels. If you're planning a family vacation, consider finding accommodation in Crows Nest or Randwick; if you'd like to party late into the night and breathe in some of the Sydney nightlife, Newtown or Bondi Beach is the way to go; and if you're a surfer or you'd just like to wind down a bit lying on a beach, you will certainly love Manly or Cronulla. So don't waste your time, make your pick and start your Sydney adventure!
The Carousel would like to Thank Ian Pearson for this article.