Have you heard there is new series of The Last Kingdom? German-born star Alexander Dreymon has been winning legions of fans worldwide with his heroic turn as Uhtred on the hit sword-fighting drama The Last Kingdom.
On an Australian promotional tour for the release of the second series on DVD a few years back, Alexander sat down with The Carousel's writer Victoria Webster to talk about his meteoric rise to success – and those inevitable comparisons to that other hit swords and sandals epic. Given the series is back again for its 5th and final series, we thought it was worth sharing the interview.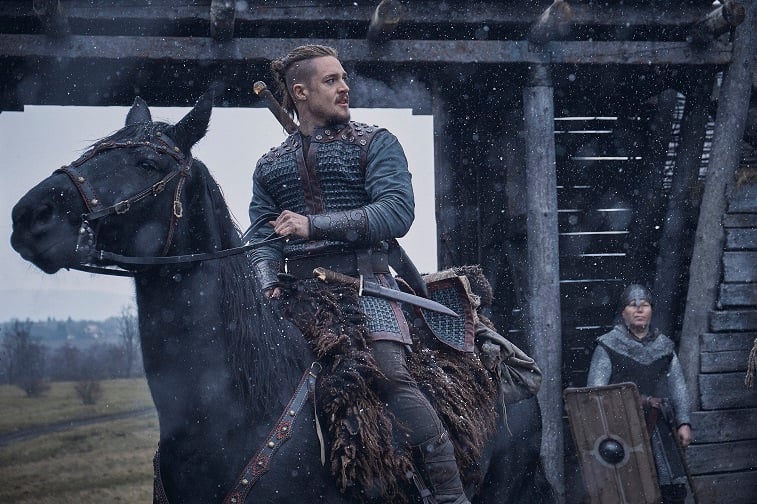 "I think it's a compliment being compared with Game of Thrones, just because it's such an epic show," he tells Victoria in our exclusive in Sydney.
"I'm a big fan and I've got a few buddies on the show, but then Game of Thrones is a huge scale, they have a huge budget, I think that's a very big difference.
"I think The Last Kingdom is a bit grittier and dirtier, and then it's based in history – I think it's a very different show."
Alexander's character Uhtred himself is based on the very real Uhtred the Bold who was the Earl of Northumbria one thousand years ago between the years 1006 and 1016.
Historically, it is believed Uhtred was murdered in 1016 after conceding to Cnut as the King of England – with the King wilfully knowing that Uhtred would be killed once summoned to meet him.
As for his signature horsemanship on the series, Alexander, 34, says growing up in South Dakota gave him a head-start, but most of the credit has to go to the legendary series stunt co-ordinator and 'horse-whisperer' Levente Lezsák.
"The more you learn, the more you realise how much there is to learn – it's like learning a new language."