Following in her stunning mother's footsteps, Renee Stewart 's made a successful name for herself in the modelling industry besides being a dancer and actress. 
A natural beauty, Renee prefers to normally keeps her look 'fresh-faced'. The daughter of Supermodel mother Rachel Hunter and Pop Rock Legend Rod Stewart gets a lesson from Beauty Editor and photographer Glenn Nutley in how to match a sultry smoky-eye makeup look which perfectly complements her olive skin. There's no question the result is stunning and well-worth a photo shoot to mark the occasion.
The beautiful Renee is based in London where she studies her main passion of dance at the London Contemporary Dance School. Having launched her modelling career in New Zealand in 2010 at the age of 17, she hopes to eventually sign with a professional dance company, saying that dance is "just an amazing way to be able to express yourself through movement."
Renee has experienced footsteps to follow in with supermodel mother Rachel Hunter, who began modelling for Bendon in 1986 before going on international stardom. Renee said she was "proud" of her mother's professional modelling work; "It's exciting that we get to both share the same experience – a couple of years apart", she said.
Take a look at the gorgeous shots from Glenn Nutley's shoot with Renee here…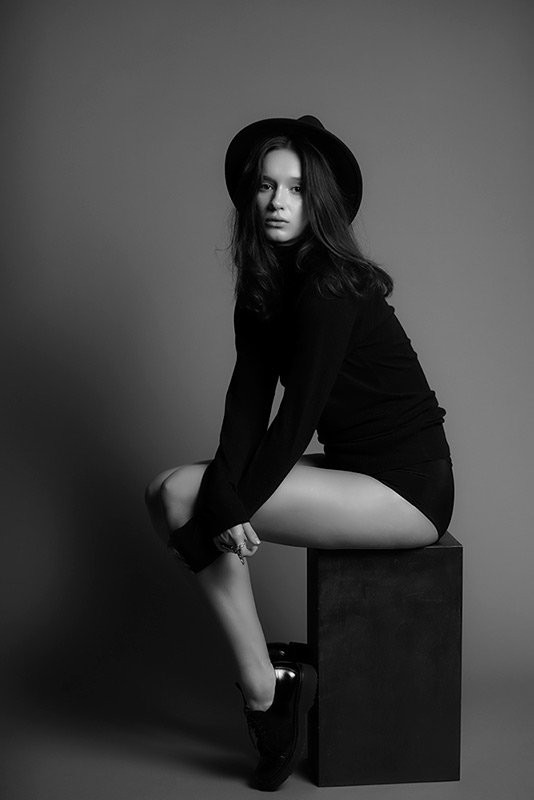 In this Video:
So today we are here with dancer and model Renee Stewart and we are doing a beautiful smokey eye technique and a photo shoot that is focussing on her bronze skin. So to get a really black smokey eye, I'm going to start with a cream base and to achieve that cream base I'm going to use this L'Oreal  colour rich pencil and that is going to gives us a really strong black base for the power shadows to set into and to make sure the black smokey eye lasts for a lot longer. Close your eyes for me. Always smooth out any any base or concealer that you put on before because you don't want those lines to get set in. You can even go straight with a pencil straight to the eye and blend it or if you prefer you can actually put the product on your skin of your hand and then with a brush take the product and blend it into your eye. You do get bait more control this way.
Once you have created the shape you take a different brush, a clean brush and blend out the line where it starts so you don't have a crisp sharp line as a smokey eye should be very faded and you should never see where it starts and finishes and you can also use your finger to blend. So cream eye shadow can tend to move and crease so so what you need to do is set that with a powder so before it has a chance to move and crease I'm going in and pressing on the powder to keep that in place and Im using a black powder that has a gold bronze shimmer in it so give the eye a little more dimension but its still going to read as a black smokey eye. Now another clean brush and we are going to blend the powered line in this time and before we were blending the cream line now the powder. I like to go backwards and forwards over the eye like a wind screen wiper motion and keep going so you can't really see where the line starts and finishes. I'm now taking a flesh colour eye shadow which is close to the base colour and I'm setting the foundation across the braw bone and thats going to help us easily blend in the eye shadows.
Next we are going to look up for me and take the black dark eye shadow underneath the eye as well to continue the line all the way around the eye. Smokey eye always continues underneath as well, I'm doing this with a bullet brush so I have lots of control and once again take a clean brush also bullet shape but a little softer and I'm going to blend that line underneath as well, smokey eye should always have soft edges as well never harsh lines.

So to give a smokey eye more impact i usually like to put a black inner lid liner this can be done a lot of ways one being a black rim pencil which is probably the easiest way. I like to use a gel liner, these are water proof generally and they stay a lot easier. Now if your game you can also continue this to the upper inner rim this just gives the eye a bit of extra pop and impact so the last step to complete this smokey eye look is going to be the mascara. I'm using the new L'Oreal Butterfly Wings mascara which has really short bristles which is really great to get into the base of the lashes.
What do you think of Renee's sultry smoky eyes? Tell us in the comments below!