It's often hard to know exactly what you should be paying for a new car but now there's a car comparison website called PriceMyCar which gives you comparative prices for similar new cars in dealerships around Australia – and it's free for the customer.
Accessing this extra knowledge before you hit the car sales yards is a great help if you're after a new car but you want to find the best deal – especially if you're a woman and you're learning as you go when it comes to buying your next car.
As the CEO and founder of PriceMyCar, David Lye, says: "The automotive industry is still very much male dominated and the sales process at dealerships hasn't changed much since the mid-90s. Maybe that's why women still feel they often don't get the same service or respect as men when it comes to buying a car."
PriceMyCar set up as an intermediary
Lye set up PriceMyCar so the site can act as an intermediary, connecting potential car buyers to new car dealers across Australia – and hopefully circumventing some of the 'old boys' network when it comes to buying cars. Lye says by using the site, members can check the price of a new car they're interested in and find out the price it's selling for at dealers near them.
It's free to become a member at PriceMyCar and this gives you the heads up before you walk into a car dealership. Lye says sometimes there'll be a large variance in price for a certain model of new car – and sometimes there won't be – but it's an easy step to take to check the price and it means you're much better prepared.
Negotiation at the dealership is key
"It's all about choosing the right dealer and the right person within that dealership," says Lye. "Walk into the car yard and you could end up engaging with a trainee salesperson with little authority to discount and perhaps limited technical knowledge. But if you get an intro to the senior fleet manager in the back office, then it's a different story."
"Additionally, employing a third party to engender a bit of accountability and perhaps the ability to leverage some buying power won't hurt," he adds. "Using a car broker, a fleet company or an intermediary like PriceMyCar, can propel you from 'retail customer in the showroom' to 'personally referred VIP' when it comes to negotiation."
Outdated attitudes to female car buyers can still prevail
So if you want a good deal, knowing your stuff is critical in the car industry. Unfortunately, this is not an industry with a reputation for treating women equally. The old fashioned car dealer assumption was that the only input women have in a car purchase is choosing the colour because they wouldn't have any idea about other features.
As someone who knows the car industry inside-out, Lye says thankfully this extreme is mostly relegated to history but not completely: "It's not hard to find example of sexist behaviour in car dealerships in Australia today," he admits.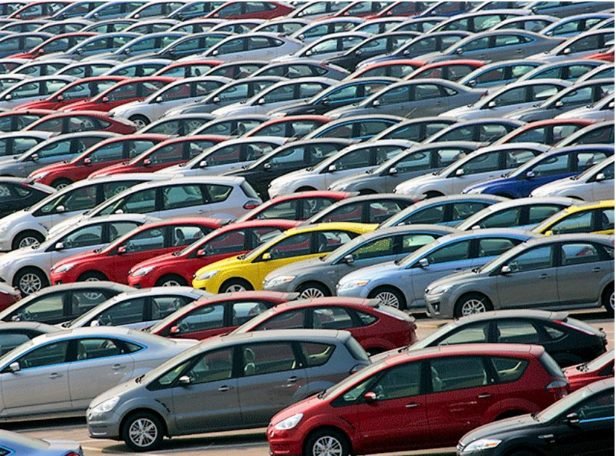 Feedback from female car buyers
Lye says PriceMyCar has had feedback from quite a number of female members, complaining about the treatment they've received at car dealerships in recent times.
One female member said: "After 15 minutes in the showroom, no one had approached me. They didn't seem it but maybe they were busy. But then I noticed a guy walk in and before he'd even reached the car he was aiming for, a salesman had appeared like magic and introduced himself. I walked out."
Another female member said: "He asked who would be bringing the car for service. I said I would and sat down at a table in a chair opposite him. My husband stood back facing the end of the table. Name Withheld then twisted sideways to face my husband and explained all of the servicing requirements to him! Name Withheld hardly glanced at me at all. Neither of us said anything at the time but I was very annoyed at such blatantly sexist behaviour, addressing the man but not the woman despite the fact that I am the driver of the car. Even if he wasn't sure who would be driving and bringing the car for service, he at least should have addressed both of us."
And another female member said: "… blatantly ignored me, even though the car was for me and I was the one paying for it."
How can female car buyers avoid this situation?
Lye says that as a female car buyer, you can avoid this type of situation and ensure that your next car purchase is far more exciting and user-friendly by being prepared before you go out shopping with the dealers: "You can do 90% of the work online in terms of research, specs, reviews etc," he adds.
"If, by the time you engage with a dealer, you're well-informed, the dealer will respect that, recognise you're a serious buyer who knows her stuff – and hopefully treat you with the respect you deserve," he says.
So, in conclusion, if you're a woman looking to buy a car, be prepared. Hopefully it will be a pleasurable experience but make sure you better your odds of it being so by employing all the tools, tricks and services that are available before you engage. It'll save you time, better the experience and likely result in a better outcome financially to boot. For more information, take a look at PriceMyCar.