The wedding is all over and everything (hopefully) went to plan – the only thing left to do is jet off on a gorgeous honeymoon that you will one day be telling your grandchildren about!
Online rental giant Airbnb has unveiled its top 10 stunning destinations to get you pumped about planning your honeymoon.
Treehouses are the ultimate romantic experience according to Airbnb users, comprising half of the top 10 listings.
And the favourite honeymoon city? Paris has over 24,000 listings that users added to their wish-lists.
Top 10 honeymoon destination cities
1. Paris, France
2. Rome, Italy
3. Bali, Indonesia
4. Barcelona, Spain
5. Florence, Italy
6. London, England
7. San Francisco, California
8. New York City, New York
9. Venice, Italy
10. Los Angeles, California
Top 10 honeymoon listings on Airbnb
1. Relax in the natural hot and cool springs at a rainforest tree house in Costa Rica.
2. Stay at a treehouse near a volcano in Hawaii.
3. This hidden jewel at Kealakekua Bay, Hawaii is the perfect honeymoon cottage.
4. This lovely treehouse is nestled in lush rainforest in Costa Rica, great for animal-lovers.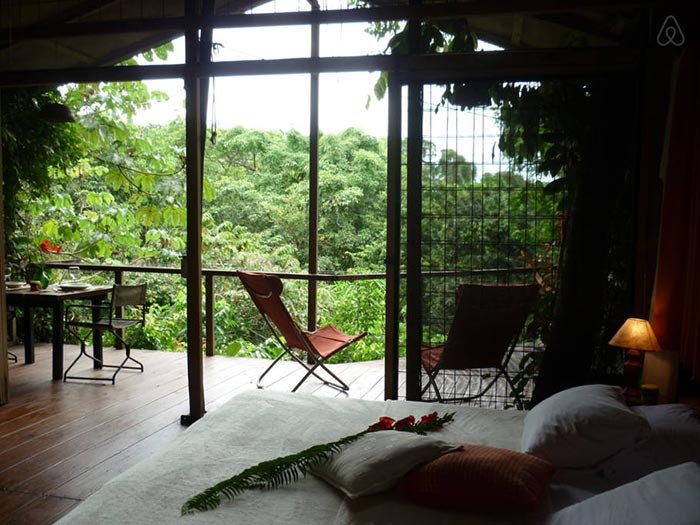 5. Explore Santorini when you live in this traditional Greek abode.
6. This stunning tropical treehouse in Hawaii has a 360 degree view of the jungle.
7. Live in a Balian treehouse, which is only a 3 minute walk away from the beach.
8. This adorable garden gingerbread house is a romantic hideaway.
9. The famous seashell house in Isla Mujeres, Mexico includes a private pool.
10. Newlyweds love this traditional Fisherman's Cave, located in Oia, Greece.