The many ups and downs of an incredible marathon run, ending at majestic Machu Picchu. Here the CEO of Small Is The New Big Ian Ugarte shares his travel experience.
As I passed the final checkpoint in the Inca Trail Marathon, one of the world's most spectacular and difficult running challenges, the race helpers told me, "It's all downhill now".
They were possibly the sweetest words I'd ever heard. And also, quite wrong, as it turns out.
Under my belt already on this 42-kilometre epic was 2500 metres' worth of vertical ascent up Peruvian mountain peaks to an altitude sickness-inducing 4200 metres. After a crazy-steep descent – interspersed with a couple of small, steep climbs just for an extra kick in the guts – the finishing line beckoned among the famous ruins of the ancient city of Machu Picchu.

From the outset, I promised myself there wouldn't be any stopping, even if I had to walk – or crawl. I asked those checkpoint guys in Spanish, three times to be sure, "any more hills upwards? All downhill?" They confirmed "downhill". "No steps, nothing?" I pressed. "All good," was the response.
Twenty-odd steps is a molehill compared to what I'd already conquered; but after nine hours of lung-bursting running, being so close to the end and mentally sold on a downhill cruise … well, those big, awkward steps looked and felt like Mount Everest. But I was determined to keep going. So, I crawled up those bastard steps, each a different shape to the last, until there were no more to climb.
Finally, I got to the Sundial, which is the first time you see the majesty of Machu Picchu itself appear before you. Someone coming the other way said, "it's not far," and because my GPS wasn't working very well at this altitude, I figured I was one, maybe two kilometres from the finish.

By that point, I really didn't know where I was, because you're basically just looking down at the uneven cobblestones and trying not to go sprawling. Earlier in the run I'd done 'a superman' – kicked my toe on a stone and fallen forwards with arms outstretched. I tore some skin off, rolled, and then just got up and kept running. You worry about that stuff later.
That happened right in front of my friend Bianca, who along with another friend, Joel, were my posse – a little Aussie team that had trained together for this event, travelled together and competed together. My wife, Christine, was also there; she was waiting at the finishing line after going through her own mini-epic just to try to reach the finish in time. The last time Christine saw me run a marathon, I was doing my best impression of a Thunderbird when I crossed the finishing line, and to this day I have no recollection of the half-hour after that run, when I was in medical care. Christine wasn't going to let anything stop her from being there for me this time around.

"Are you alright?" Bianca asked from behind me, having heard rather than seen my Man of Steel impersonation in the pre-dawn darkness. I didn't even hear her. I was just focused on putting one foot in front of the other. At times we were running right next to 30 or 40-metre drop-offs, and you just had to put that out of your mind. Focus on the next footstep. Then the next. And so forth.
I knew the finish was close and when I heard cheering, I thought I was still 500 or 600 metres away from the line. But I was actually there. How good is that? It helped to make up for the heartbreak of scaling those steps, and the pain of nine hours and six minutes of concentration, exertion and sheer bloody-minded determination. I finished fifth, which hardly seems to matter. More to the point, it was the end of a painful, yet also a very spiritual journey (hyperlink to companion story – to follow).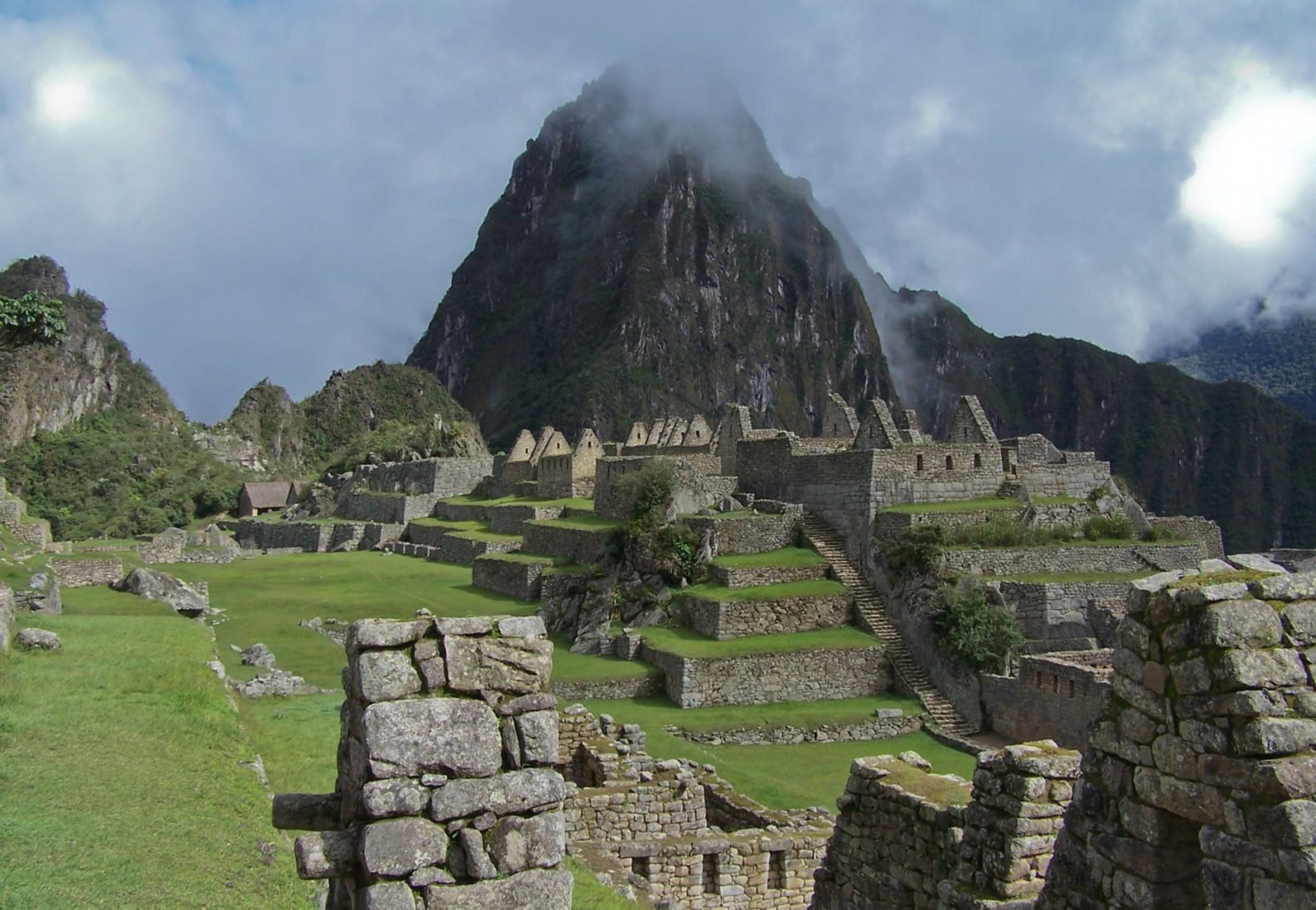 There wasn't any one moment when I thought I wouldn't make it; more like a collection of moments where the pain almost feels too real. That last bit, crawling up those stairs, was as close as I have gotten. And it's the internal place you go to, that strength of mind and character, that gets you through when everything else is breaking down.
In times like that, when you're in the middle of it all and it's hurting like hell, it's like "I'm never doing another one". And then, by the end, I'll be going, "when's the next one?".
So now that I've done the Inca Trail, it's time to focus on what comes next. Of course, I will continue to work with my business, Small is the New Big, helping to ease the housing crisis by teaching homeowners how they can create income-generating 'micro-apartments'.
But my marathon itch isn't yet fully scratched. I've completed the so-called 'six majors' – Boston, London, Berlin, Tokyo, Chicago and New York marathons – and have set my sights on conquering a marathon on each of the seven continents. That means ticking off Antarctica, South America and Africa. Antarctica is done, the epic Inca Trail Marathon has put a tick in the South America box, so that leaves Africa to be conquered.

It's not as extreme as the Inca Trail run but the Kilimanjaro Marathon in Tanzania is run in the shadows of Mount Kilimanjaro, the highest free-standing mountain in the world. It should be spectacular but also stiflingly hot, and provide an opportunity that I always love to interact with the locals and learn something about life in a very different culture. I can't wait.