In life, there are ups and downs. We suffer through periods of high stress whether it be from family, work or elsewhere and It can all seem so chaotic. When life gets in the way, at times it becomes difficult to see the path ahead.
But it is in these moments that we must take a step back and take a deep breath. The Carousel spoke to Dr John Demartini, the human behaviour specialist and best selling author, to get some advice on how to overcome our limitations and make a breakthrough in our lives to steer us towards more inspiring and clear goals.
He recommends you rid yourself of distractions and mediocrity, and reach for greater goals, recovering from downfalls and the power of gratitude during the process of healing.
Can you explain to us what your 'Breakthrough Experience' seminar is all about?
The Breakthrough Experience is a seminar I have presented 1,090 times in 64 countries to 100,000 attendees over the last 31 years. It is designed to help people breakthrough whatever limitations they perceive are in their way of living an extraordinary life. It helps attendees transform their daily apparent chaos into a hidden and productive order.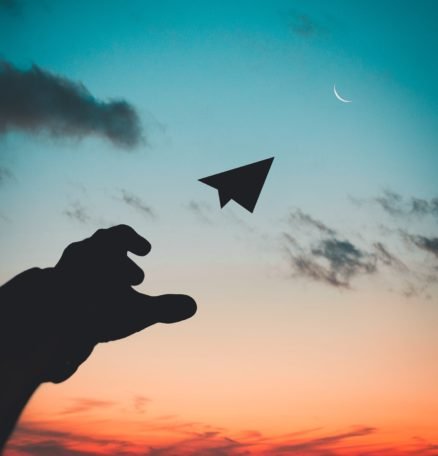 It helps them become congruent and clear on their most inspiring objectives. It prioritises their daily actions and liberates them from distractions that weigh them down. It helps them be more certain, present, inspired and grateful for the inspired mission they feel they would love to fulfil. It helps them transcend conformity and allows them to express original ideas and creativity so they are not living in the shadows of anyone and they are standing on the shoulders of more inspiring giants.
You're also presenting an additional public talk on the 'Significance of Gratitude for Great Achievement'. Can you tell us more about that?
I am presenting this special evening program to help attendees grasp the power of gratitude in their daily lives and how by living by priority, congruently and authentically they can liberate themselves from mediocrity and awaken to a greater means of achieving something extraordinary. I am sharing the highest priority action steps that I have learned and shared around the world that have helped millions of people break free of the outer shackles they have imposed on their inner selves.
How can we transform downfalls into opportunities?
Write a list of upsides and opportunities that are now present or are beginning to emerge since any perceived challenging event. There are no one-sided events. Every crisis has a blessing. Although they may be initially hidden or unconscious from our initial perception. The quality of your life is again based upon the quality of the questions you ask yourself daily. It is not what happens to you, it is how you perceive it, what decisions you make from it and what actions you take from it. Asking yourself: "How is whatever is happening right now helping me fulfill what is most important to me? How is it on the way and not in the way? How is it helping me achieve what is deeply meaningful to me? Answer this 25 times or until you feel grateful and inspired by whatever has happened and you no longer see it in the way.
You've said that gratitude is the greatest form of healing and essential to our growth. Why do you think that is?
Gratitude is the key that opens the gateway of your heart that allows the love to radiate outward and inspire others and to bring enthusiasm from within outwards to serve others. True gratitude emerges spontaneously when you have a perfectly balanced mind. An imbalanced mind comes from judging others where you are too proud or too humble to admit what you see in others lies within yourself and you project your values onto other futilely or inject their values in to you futilely. When you communicate what is most important to you in terms of what is most important to others and equitably and respectfully express your heart in a state of equanimity, a sustainable fair exchange emerges that leads to more lasting gratitude. When you discover the hidden inner order in what you first imagined to be outer daily chaos you expand with a feeling of gratitude. Anything you are not grateful for becomes baggage. Anything you are grateful for becomes fuel.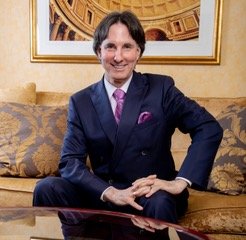 Dr John Demartini is a human behaviour specialist, International best-selling author, educator, founder of the Demartini Institute and the author of 40 books that have been translated into 26 languages. He has presented along-side Sir Richard Branson, Donald Trump, Stephen Covey, Deepak Chopra, Wayne Dyer, Steve Wosniak and many others. He has been a welcomed guest on Larry King Live, CNN, CNBC, is a contributor to Oprah Magazine and hundreds of other magazines. visit www.drdemartini.com for more info.