There's a huge cost associated with fashion, and it spans well beyond the price tag. The fashion industry is notoriously wasteful, meaning that our wardrobes are costly from an environmental standpoint. According to the World Bank, 10% of annual global carbon emissions can be attributed to the fashion industry, and 93 billion cubic meters of water are used in textile production every year.
Fast fashion, or affordable clothing designed to be worn for a single season, is of particular significance in terms of the negative environmental effects, especially for consumers in developed nations. Most fast fashion pieces end up in landfills, discarded well before they are worn out in favour of the latest trend. And in 2017, Australia moved into second place in worldwide textile consumption, with the average shopper buying some 27 kilograms of new clothing annually.
To help offset the negative impact of fashion, consumers in Australia and around the world are looking for solutions, increasingly turning to sustainable brands. Yet it's not always a simple task. Many consumers struggle on the sustainability front and may have difficulty determining what makes a brand sustainable.
So what can fashionistas do when it comes to protecting the natural world? The good news is that even small changes can make a big impact, and making sustainable fashion purchases isn't as difficult as it may appear on the surface. Here's what you need to know.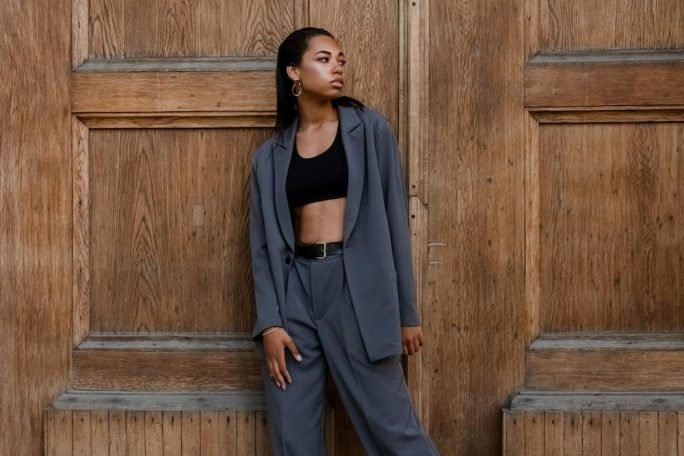 Do Your Research and Be Mindful of Misleading Terms
It may sound a bit too easy, but your first step towards an eco-friendly wardrobe is conducting a bit of research. For example, a quick internet search should help you to pinpoint sustainable fashion brands in your region.
In this case, transparency is a key factor, and you should easily be able to find out exactly why a brand is considered sustainable. Some eco-conscious fashion brands offset their energy output, while others eschew harmful dyes and chemicals in the textile production process in favour of sustainable alternatives.
Research can also help you avoid rookie fashionista mistakes, like falling for a greenwashing campaign. Rather than a true, authentic commitment to the environment, unscrupulous companies may instead use misleading terminology to attract consumers. Commonly known as greenwashing, the practice is becoming more widespread across several industries, including fashion.
To avoid greenwashing, be on the lookout for vague language and words such as "natural" and "ethical," which have no set definition in the realm of product labelling. As an eco-conscious consumer, your best bet is to check for some kind of third-party verification. Found around the world, these organizations help ensure consumers that a brand or product is sustainable and/or ethically sourced. In Australia, you can be sure that textiles with an Australian Certified Organic Standard (ACOS) label were made from organic fibres, grown without harmful pesticides.
If you need additional guidance, there are even apps that can help you sift through all the confusing and potentially misleading terminology.
Sustainable Fashion on a Budget
Yet you may not need to look at labels at all when putting together a sustainable wardrobe, and there are several factors to consider as you update your look to reflect an eco-friendly mindset. When shopping for sustainable clothing, consider the longevity of every piece. One of the best ways to invest in sustainable fashion on a budget is to buy high-quality clothing that can stand the test of time.
And make no mistake: Sustainable clothing is indeed an investment. Although you may initially balk at the price tag, buying expensive items designed to last a lifetime means that you can leave fast fashion behind for good. Even better, you may be able to find investment pieces in the secondhand (or thrift) clothing market, which benefits your wallet as well as the environment.
Along with saving you money, the simple act of thrift shopping has wide-reaching implications. Purchasing gently used clothing is a cost-effective way to reduce your carbon footprint, for starters, and you save that item from clogging up our natural spaces. Upwards of 93% of textiles purchased by Australian consumers in any given year end up in landfills, for a grand total of about 800,000 tonnes.
Making Eco-Friendly Fashion Choices for a Better Future
With such striking numbers, it's clear that something needs to be done to help reduce textile waste. No matter where you live or your yearly clothing budget, purchasing sustainable clothing is a great start, and you don't have to sacrifice fashion in the name of sustainability. Look for fashion brands that use sustainable practices, source materials ethically, and are transparent about the overall environmental impact of production methods. By shopping around and taking your time to understand common terminology, you should be able to find quality looks that won't harm the environment. Even novice fashionistas can use their spending power to help make a difference, and every dollar you invest in sustainable clothing is also an investment in humanity's future.