Thinking of our next holiday at the moment can be a bitter-sweet pill to swallow. On one hand, we can't help but do our research, look at different countries and potential destinations. On the other hand, we know it's not possible at the moment. But who can blame you for dreaming?
Here are five shows on Netflix that'll bring out the traveller in you.
Budget Backpacker
#1 Expedition Happiness

Felix Starck already took the incredible journey of pedalling across the world, but now he's dropping everything (even his trust fund) to go travelling across North America in a refurbished school bus with only his girlfriend and his dog.
Watch the trailer here.
The Adventure Seeker
#2 You vs Wild

In this interactive series, join Bear Grylls in making all the key decisions as you attempt to survive some of the harshest conditions that Earth has to offer.
Watch the trailer here.
The Naturalists
#3 Chasing Coral

The Earth's sub-ground forests teeming with life and colour are dying at an alarming rate. In this series, divers, photographers and scientists attempt to uncover the reasons behind its disappearance.
Watch the trailer here.
The Culture Junkie
#4 Conan Without Borders

Late-night talk show host Conan O'Brien hits the road in this special that brings him and his sense of humor to far-flung destinations.
Watch the trailer here.
The Food-Lover
#5 Ugly Delicious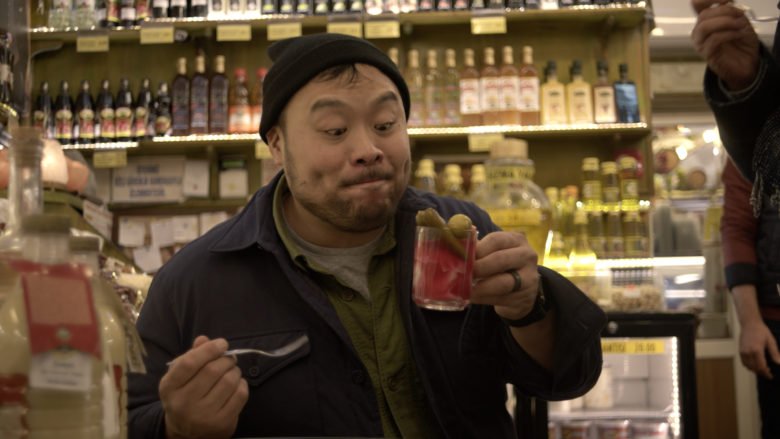 Also the host of Breakfast, Lunch & Dinner, award-winning chef David Chang travels to culinary hotspots around the world. On his journey he is joined by joined by writers, activists, artists and other chefs who use food as a vehicle to break down cultural barriers and tackle misconceptions.
Watch the trailer here.