So used to him playing some fairly raunchy roles in Australia, she was relieved he was portraying Frederick, Crown Prince of Demark in the Ten Network's eagerly awaited TV movie about their fairytale love story that screens Sunday, November 15.
"She said 'Finally it's a show where I won't have to see your bottom on screen'. I did not have the heart to tell her," says the star best known in Australia as Boris Buick in the Underbelly spinoff Fat Tony & Co and Jeff Thomson in Howzat! Kerry Packer's War.

Yes, says Ryan, you do see his bottom in Mary – part of the portrayal of Frederik's adventurous past: "It's the reverse of Game of Thrones, where you always see the female nudity but you never see the male, so this is bucking the trend. Gender equality!"
He confirmed the creators didn't have a direct line to the palace or the couple's friends, like Mary's best Australian friend and maid of honour Amber Petty.
"The only connection to reality is the fact it was a real situation that unfolded, there was a lot of creative licence taken with the story."
But its makers say the series promises viewers "the story you don't know" about the couple who met during the Sydney Olympics, married in May 2014 and now have four young children.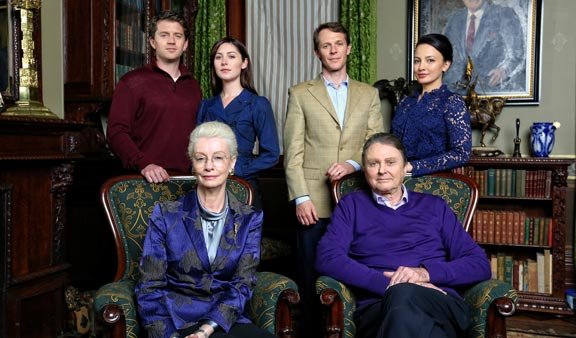 It was at the height of the Olympics that unsuspecting Mary, played in the tele-movie by Emma Hamilton (The Tudors) seals her fate when she walks into a Sydney pub packed with locals and tourists.
There she had a chance meeting with a 32-year-old Dane whose first words were simply, "Hi, I'm Fred".
"It celebrates these two, celebrates their relationship," adds Ryan.
"Trend spotters will no doubt have a field day saying 'Oh you used the wrong tiara there' but it's a really positive story."