During the 1970s, Former Diplomat and author of Deadly Diplomacy Jean Harrod was asked to resign because she got married. Today, women aren't as expected to stay home and host dinner parties. Instead, young women are sexually liberated, highly sexualised, and commonly garner media coverage for what they're wearing rather than what they've achieved. Here, Jean recounts the major women's rights milestones she has experienced questions were we have landed today….

"Finally I had my dream job in the British Diplomatic Service. Then I was told I had to resign for getting married. Really? Well I refused.

That was back in the early 1970s, when women had to resign from the Foreign and Commonwealth Office upon marriage. Men could take their wives (and children) on assignments to British Embassies and High Commissions all over the world. Men, of course, needed their wives to look after them, and give dinner parties. But female officers were not allowed to marry. They had to choose between a career and a family. Some strong women chose a career, but they had to travel the world alone, without the love and support of a husband or children. How cruel that seems now.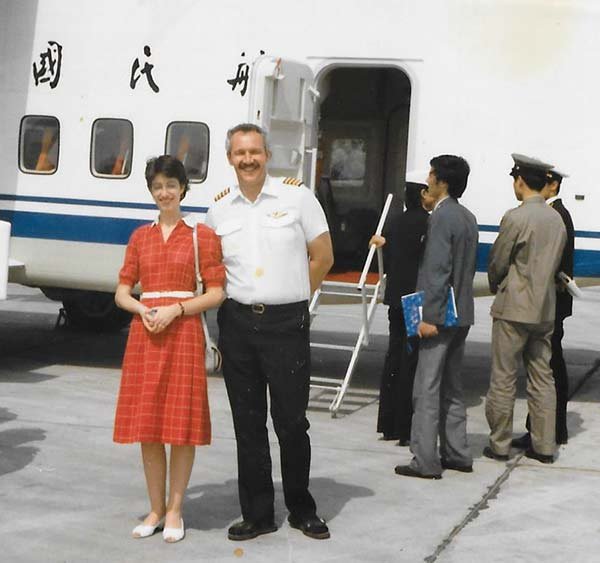 I met my husband, also a British diplomat, when I was sent to Geneva on a temporary assignment to work on the Conference on Security and Co-operation in Europe (CSCE). There was no living together back then. Oh no, that kind of hanky-panky would only embarrass the British Government. So we got married. It was a bitter sweet time as I knew it wouldn't be long before I got a letter from Personnel asking me to resign. But I loved my job. So, when the letter finally came, I shoved it in a drawer and carried on working. In such a large organisation, I hoped to stay under the radar for a while. After a couple of months, another letter arrived. That went in the drawer too. Of course there was a day of reckoning, but I would not resign. In the end, my boss intervened. "Let her do the job she was sent to do," he told them, "and sort it out when she gets back to London".

A timely reprieve! That Conference took two years to resolve with the Russians. During that time, the (1975) Sex Discrimination Act came into force, making it illegal to discriminate in the workplace on the grounds of gender or marital status. Hallelujah!

So, I was the first woman to be allowed to continue working overseas in the British Diplomatic Service after marriage. Quite a milestone, but only the beginning of the struggle to get the same pay and conditions of service as men, and to be taken as seriously in the work place.

Today, with equal opportunity and rights enshrined in law, women have made great strides. I've lived through that time and I'm proud of what has been achieved. But there's still some way to go. The glass ceiling, which felt more like a concrete ceiling in my day, still exists. To change society, women need to be in positions of power. Yet they are woefully under-represented in influential jobs. For example, the current UK Parliament boasts the highest ever female representation at 29%. Not even a third. Only 25% of FTSE 100 Directors are women, and that number was only achieved through target setting. Women are under-represented in senior positions in the judiciary, in the Civil Service, in science, engineering, and finance to name but a few professions. That has to change.

Economic empowerment gave women the ability to choose how we led our lives. Of course sexual liberation followed. But I wonder if that has swung too far in the opposite direction. Are we now living in a society where the buying and selling of women's bodies has become so commonplace we are almost blind to it? Where women's looks, shape, and clothes generate more comment in the media than what they're doing or achieving? With high levels of pornography on the internet and in wider society, there is increasing pressure on women, and at a younger age, to flaunt a highly sexualised image. It is important for women to act as role models for other women, and to speak out together when liberation turns to exploitation.
I believe women and men have the same talents, and the same need to grow as human beings and fulfil their potential. But can women ever achieve total equality with men? My answer is 'we have to'. We owe it to our daughters, and to their daughters."
About Jean: Born and educated in the UK, Jean Harrod was employed as a British diplomat for many years, working in Embassies and High Commissions in Australia, Brussels, the Caribbean, China, East Berlin, Indonesia, Mauritius, and Switzerland. She has travelled extensively around the world and writes about all the countries she has lived in, or visited. Set in Australia, Deadly Diplomacy is her debut diplomatic crime novel, and the first of a series featuring diplomat Jess Turner and DI Tom Sangster. Jean now lives in North Yorkshire. An active contributor to regional theatre, she has written and staged several plays.
Jean Harrod is a Former Diplomat and author of Deadly Diplomacy.