1. The Notebook
Arguably the most romantic movie of all time, The Notebook centres around an ill-fated 1940s love affair retold through the pages of an elderly woman's diary. Rachel McAdams plays Allie and Ryan Gosling plays Noah, the lovers separated by social differences, who reunite in the most tear jerking flick of the decade. Hankies required.
2. 50 First Dates
One of my all-time favourites. And not because it has the cutest on screen chemistry ingredients of Adam Sandler and Drew Barrymore – but because of the hilarious antics Henry (Adam) goes to in order to win the heart of Lucy, who has short term memory loss, over and over and over again.
3. Crazy, Stupid, Love.
Commitment phobe Jacob (played by Ryan Gosling) teaches Cal (Steve Carell) how to pick up girls after his wife asks for a divorce. But Jacob learns a few life and love lessons along the way when he meets Hannah, played by Emily Stone, that transform his view of 'happily ever after.'
4. Wedding Crashers
Two of my favourite actors, Owen Wilson playing John, and Vince Vaugh playing Jeremy, crash weddings with the sole purpose of picking up babes. But when they meet two polar opposite sisters, Claire played by Rachel McAdams and the crazy Gloria, played by Isla Fisher, the two change their game plan – finding themselves totally smitten.
5. The Proposal
Ryan Gosling certainly deserves the on-screen Romance Crown. In The Proposal, Ryan plays Andrew, the assistant to the overbearing book editor, Margaret, played by Sandra Bullock. When Margaret learns she's in danger of losing her visa status and may be deported, she forces Andrew to marry her and a surprising twist sees the two fall in love.
6. No Strings Attached
If you and your lover started out as a 'casual sex' thing that flourished into love, you'll love this one. Adam, played by Ashton Kutcher, and Emma, played by Natalie Portman agree to a 'no strings attached' fling to suit their dysfunctional and commitment-phobic lives, but then that little thing called 'feelings' gets in the way.
7. Muriel's Wedding
An Aussie classic! Toni Collette rocks to ABBA tunes as Muriel with her mate Rhonda, played by Rachel Griffiths, while dreaming about marriage and finding true love. Her plan to get hitched backfires though and her broken heart finds real love when she wasn't even looking.
8. Friends with Benefits
Another 'casual fling turns to love' romance comedy theme! Dylan, played by Justin Timberlake, and Jamie, played by the gorgeous Mila Kunis, try ever so hard to keep their relationship purely on the physical, but before they know it… aaah, romance has a funny way of sneaking up on people!
9. P.S I Love You
Hilary Swank and Gerard Butler show the true power of love can transcend life and death! When Holly (Swank) becomes a grieving widow (Swank) reluctant to move on with her life, she starts receiving some very special messages from her late husband, Gerry (Gerard) to help ease her pain and find happiness again.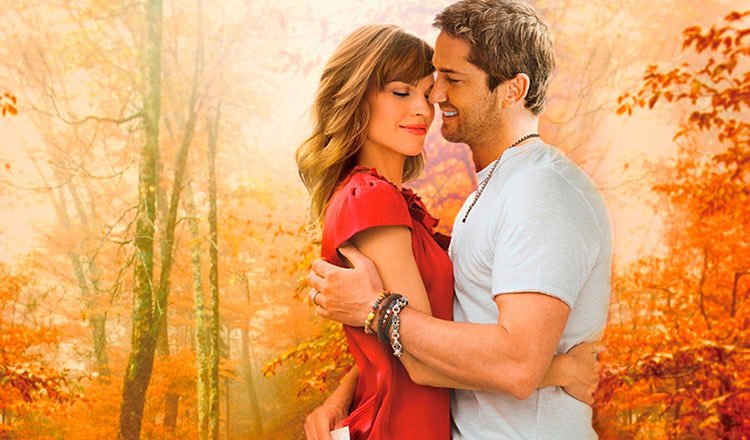 10. Forgetting Sarah Marshall
OK this isn't your traditional rom-com, but it is a tad funny and shows that even losers can find love in the end! Peter, played by Jason Segal, is devastated when his TV star girlfriend, Sarah, played by Kristen Bell, breaks his heart. Things get worse when Peter tries to move on and books himself into a Hawaiian resort, only to discover Sarah and her new boyfriend, played by hilarious Russell Brandt, are residents too. But when Peter meets Rachel (Mila Kunis), there's hope that a broken heart can heal when the right one comes along.
Need to download? Log on to Netflix.