Speaking to The New York Times to promote the release of the upcoming Batman v Superman movie, it's the first time Ben, 43, has touched on his relationship woes since Jennifer's Vanity Fair 'tell-all'.
He says he's "fine" with Jennifer sharing information about their relationship because his liaison with his nanny, below, came after they split.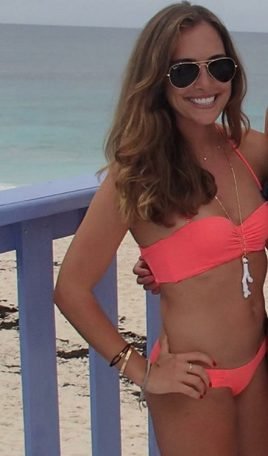 "She's allowed to talk about it," says Ben, who stars as Batman in the big-budget movie released in Australia on March 24.
"She felt like she wanted to discuss it and get it out there and get it over with, so she could say, 'Look, I already talked about it — I don't want to do it again.'"
In Vanity Fair's March issue, the 43-year-old actress said she and Ben had been "separated for months" before he was linked to Christine, who had been hired to care for the couple's children Violet, 10, Seraphina, seven, and Sam, four.

Jennifer admitted that while the allegations he was hooked up with their nanny were true, their fling was not a contributing factor in the breakdown of their relationship.
She said: "Let me just tell you something. We had been separated for months before I ever heard about the nanny. She had nothing to with our decision to divorce. She was not a part of the equation."

"Bad judgment? Yes. It's not great for your kids for [a nanny] to disappear from their lives. I have had to have conversations [with my children] about the meaning of scandal."
Despite claims the Argo director was "furious" with his ex for revealing details about the split, Ben seemed keen to dispel any rumours of bad blood.
"Jen's great. She's a great person. We're on great terms. I just saw her this morning, so that's the reality that I live in," he added.

Despite the split, Jennifer previously gushed about her ex, saying: "He's the most brilliant person in any room, the most charismatic, the most generous.
"When his sun shines on you, you feel it. But when the sun is shining elsewhere, it's cold. He can cast quite a shadow.
"The main thing is these kids – and we're completely in line with what we hope for them. Sure, I lost a dream of dancing with my husband at my daughter's wedding.
"But you should see their faces when he walks through the door. And if you see your kids love someone so purely and wholly, then you're going to be friends with that person."
To read more about Jennifer's reaction to the split, click here.