Running a business is no easy feat and you may often find yourself wanting a second opinion when it comes to crucial decisions you need to make.
Finding and working with a great business coach gives you the opportunity to receive unbiased opinions, see the bigger picture and receive guidance to find better answers than you may find on your own.
What is a business coach?

A business coach is a professional who understands the ins and outs of running a business. Coaches will work alongside business owners as they grow their businesses, as well as their leadership and interpersonal skills. The coaching process helps to take a business from where it is to where the owner wants it to be.
Business coaches can assist owners with just about every aspect of a business, from developing business plans to setting goals and refining business practices. They listen, ask questions, empower their clients, and push them towards achieving their goals.
Business coaches meet with owners regularly to keep them on track. They often have years of experience and can help guide owners and businesses to reach their maximum potential
When should you hire a business coach?

There's no simple answer to this as much of what you get out of having a business coach depends upon your personal needs as an entrepreneur. As a business owner, you may want help to get off the ground or you may seek out help to improve operations once the business is on its feet.
The most important thing is to work out what challenges you're facing before you hire a business coach. You need to know what kind of help you need and how much you're prepared to spend to receive it. Most coaches offer support in more than one area – marketing, strategic planning, human resources, personal leadership or productivity coaching. When admiring the leadership skills of successful women, you will usually find out they have often made use of business coaches to acquire their skills.

If you think you only need help in one specific area, you may get more bang for your buck by hiring a small firm to deal with it. For example, if you need help in the area of social media marketing, hire a social media marketing firm. If you have issues with productivity, making use of resources like assignment help Australia and bestessays UK can give you more time to be productive in your business.
Typically, you will have an initial consultation with a business coach which may be free, and then you will negotiate an hourly price, or purchase a package of meetings. Many coaches offer additional services based on their expertise, or the needs of your business.
What can business coach do for you?

Business coaches can help motivate you to overcome personal obstacles so you can manage your business with confidence. For instance, they may introduce you to resources and tools to help you, such as suggesting the use of writing services like AssignmentGeek writing service or AustralianWritings in order to give you more time to focus on your business.
Actionable plans: They may help you with basics such as developing business plans and revenue projections or with lead acquisition, customer management and even with recruiting the right staff. Someone may be lucky enough to find the dream job at your company.
Owner accountability: Even the best business owners can behave in ways that are less than useful, such as procrastinating and lying to themselves. A coach keeps you honest, gives you strategies to achieve your goals and then holds you accountable to them.
It's surprising, but proven, that it is more difficult to break promises to ourselves when we involve someone else. Success comes to those who follow through and a business coach will help you to do this.
Business coaches are not consultants. They don't do the work for you but keep you focused on the results and remind you why they are important. They help to motivate you and track your goals track by creating key performance metrics (KPIs). This makes the journey transparent, allowing you to measure your progress. For example, if you have gender diversity goals for your business, KPIs could keep you on track to accomplishing this.
Unbiased opinions: The decisions you make in your business can make or break it. Input you receive from co-workers, friends, managers etc. may be biased whereas a business coach has no personal bias when it comes to helping you make the right decisions.
A business coach is a sounding board and an impartial judge of your ideas. The right coach will recognize and point out what you need to address.
Insightful questions: Entrepreneurs at every level may find the next breakthrough elusive or not even realize that there is another level of success. A business coach is equipped to know the way and guide you.
The best business coaches won't give you answers but will help you to find better answers than you can on your own. The way they do this is to ask insightful questions that can lead you in the right direction.
A focus on the big picture: When you're working day in and day out, it is easy to focus only on what is directly in front of you. A business coach gets you to take a step back, look at the bigger picture and create a roadmap for success. You realize that you may be worried about some small issue that isn't that significant when you have bigger objectives to accomplish.
A final word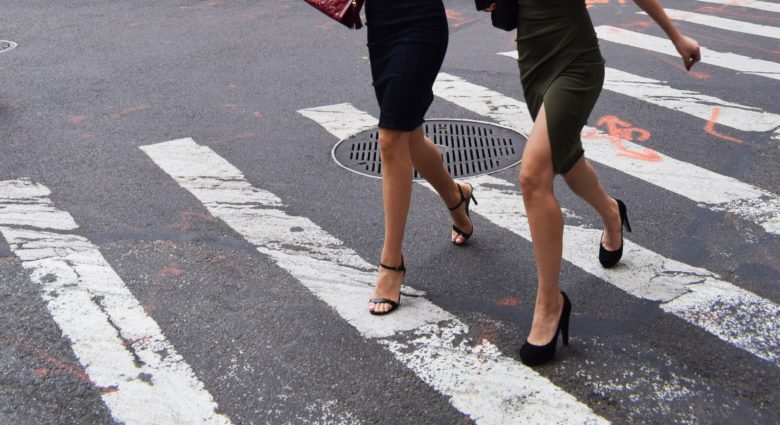 Many business owners only consider getting help when they are already sinking in the quicksand. The longer you wait to get help, the harder it is to pull you out. A business coach can be a voice of reason and it is much easier to hit your stride and take your business to new heights with a coach at your side.
The Carousel would like to thank Tiffany Harper for her article.