Finder's Marina Tatas gives us the perfect advice on housewarming pressies.
Moving into a new home is a momentous occasion, so why not celebrate with a fabulous gift? Not only could your gift help ease the transition and relieve the stress of moving, but it could also add serious value to their new home.
Forget the bouquet of flowers and scented candles. We've rounded up a list of the very best housewarming gifts that people actually want.

Cheese board set
The art of entertaining always involves a good cheese board. There's no doubt that moving into a new home brings with it lots of visitors – so gifting a cheese board may just be the most useful present you can give.
There are heaps on the market, all in different sizes and shapes and with different attachments. You can also opt for one that's personalised (if they're into that kind of thing). Our favourite is this ocean-inspired resign set from Etsy, or this five piece bamboo set from Temple & Webster.

Something personalised
The easiest way to add a special touch to your moving gift is to get it personalised. Your actual gift options are endless if you've decided on something custom.
It can be anything from a towel set, coasters, a doormat – whatever you think they'll appreciate and get the most use out of.
Wine aficionados will love these gorgeous personalised wine glasses from Officeworks. Or you could help them to really get comfortable with some monogrammed pyjamas from Peter Alexander. 
Gift card
What's the one gift that we can guarantee they're going to love? A gift card. Moving is not only a tiring process, it's also very expensive. So no matter what kind of gift card you give, it's going to relieve some of the financial stress.
If you want extra brownie points, we recommend gift cards for a furniture store or an online marketplace like Amazon or eBay.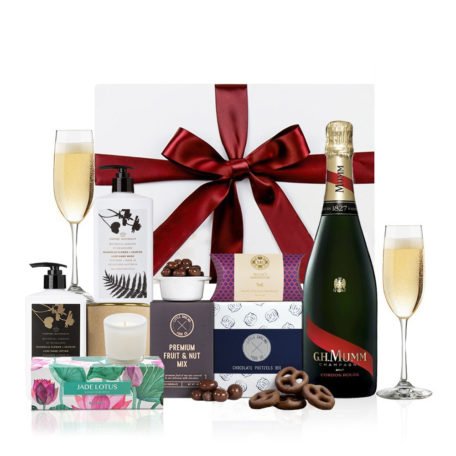 Food and/or alcohol hamper
If your family member or friend is short on time to do a full grocery shop, gifting them a plentiful food or alcohol hamper is sure to knock their socks off.
You can share the products when you go for a visit, or send it to them in advance, giving them a wonderful surprise.
Hampers with Bite have some great food and wine packages available from as little as $45.  Prefer to ditch the booze? Check out The Hamper Emporium for a delicious range of hampers to suit every budget.

Sheet set
While they may already own a few sheet sets, you can never have enough. And you can get them something a little more special.
Bamboo is great for those who are eco-conscious. Those who really feel the cold will seriously appreciate a flannelette set. And luxury lovers will adore a silk sheet set.
If you're prepared to splash out, cult brand Bed Threads is a great place to start, with 100% flax linen bedding in a range of bright and buttery tones. 

Custom framed photo
Give your family member or friend a hand with decorating and gift them a custom framed photo. It can be a photo of them with their partner, a family member, a pet or even a photo of the two of you! The options are truly endless, and at the end of the day, it will show them how much you truly care.
You can print and customise your photos at various outlets including Kmart, Officeworks and Snapfish, for a relatively low price.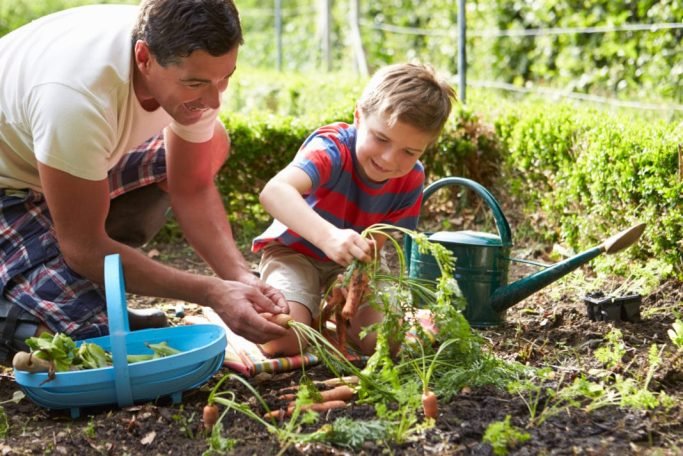 Gardening kit
When decorating a new home, people tend to focus on the inside rather than outside. You could help them start their houseplant collection, but we really like the idea of a gardening kit. It's something that you don't usually remember to buy, and it can provide all the essentials they need to create and maintain their very own garden escape.
You can buy a ready-made kit, or make your own. Just make sure it includes things like gloves, shovels and trimmers. Stuck for ideas? Check out the kits available at Bunnings Warehouse or Australian Plants Online. 

Bartender kit
Moving into a new place always involves some kind of entertaining. That's why we think a good quality bartender kit could be super valuable.
It can include various alcohol options, but don't neglect the essentials, including a shaker and a strainer. Similar to the gardening kit, you can opt for a ready-made kit (which we think is the easiest option) or you can DIY if you're feeling brave.
You can purchase affordable individual pieces at stores like Target, but if you'd prefer to purchase a ready-made kit, head to retailers like Victoria's Basement or Temple & Webster.
Basic tool kit
You can't be naive and think nothing is going to go wrong with their new home. Better to be safe than sorry. Be prepared with a basic tool kit.
If you can't find an existing kit that you love, feel free to make your own by buying the individual tools. Just make sure it has the basics, like a screwdriver, nails, screws and tape measure.
Bathroom guest book
Now this present idea is a little quirky, and frankly, not for everyone. But it is super cute. A bathroom guest book adds a personal touch to a bathroom and can hold hilarious memories and conversation starters.
You can find these at most bookstores.

Cook book
If this is their first time moving out of home, a brand new cook book is essential. Chances are, they haven't had much experience in the kitchen, so a good recipe book will give them valuable knowledge and a full tummy.
Be sure to know their dietary requirements beforehand, just in case they're vegan, vegetarian or gluten-free. Dymocks and Booktopia have hundreds of cookbooks to choose from depending on their culinary preferences.

Christmas ornament
While it's not technically the holiday season, you can't go wrong with a beautiful ornament to help them celebrate their first Christmas in their new home. You can opt for something traditional or something personalised. Either way, it will provide them with a lasting memory of their move.
The Carousel would like to thank Marina Tatas – the shopping writer at Finder – for her article.