When we think about domestic violence, we usually think about the grown-ups caught in a distressing situation. But what about the children? Leading Child psychologist, Clare Rowe talks about how violence in the home can affect the rest of the family, namely the children, and shares her advice on how to spot the signs and what you can do to help.
Domestic violence – whether it's physical, emotional or mental abuse, doesn't just affect the intended target. Domestic abuse affects the entire family with long- and short-term devastating effects.
Statistics shows that more than one million children in Australia are affected by domestic and family violence. This effect has been shown to be both immediate and long-term, with children experiencing negative mental, behaviour and social effects from witnessing violent scenes in the home. According to the Australian Bureau of Statistics, 2.2 million Australians have experienced physical and/or sexual violence from a partner and 3.6 million Australians have experience emotional abuse from a partner.
The emotional and physical effects:
The sobering reality is that children who witness physical, emotional or verbal domestic violence are twice as likely to abuse drugs, and six times more likely to die by suicide. Even in the womb, an unborn child may not be protected, due to violence aimed at the mother's abdomen, or suffer from drugs or alcohol the mother may use to cope with stress.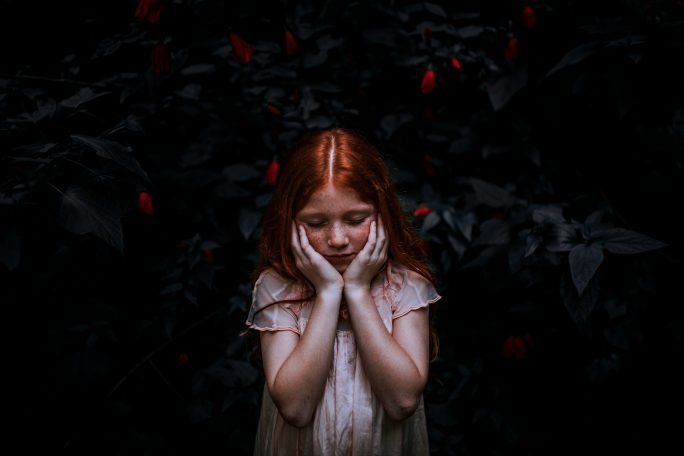 Signs of domestic abuse in the home:
A study from Michigan State University found that children whose mothers were abused during pregnancy, reported behavioural issues within the first year of their life. These included nightmares, startling easily, being bothered by loud noises and bright lights, avoiding physical contact, and having trouble experiencing enjoyment.
Older children may show signs of violence at home through behavioural issues, such as acting out in class, an inability to make friends, bullying, lack of focus, being unnecessarily emotional, behaving aggressively, regularly missing school, finding it difficult to make friends, or showing signs of neglect. Older children – teenagers – may find it difficult to establish friendships within their peer group or to focus on their academic performance. Any physical signs or unexplained physical traumas may be an indication that a child may be a victim of domestic violence. Of course, these behavioural signs are not necessarily conclusive that a child is a witness or victim of domestic violence and so need to be interpreted with caution.

How you can help?
If you suspect that a child in your care or one you know is witnessing abuse in the home, or becoming a target, there are ways you can seek and receive help. A word of warning: don't try to play the 'rescuer'. In such a delicate and sensitive situation, it's best to employ the help of people who are professionally trained in such matters.
If you are a victim of domestic violence there are ways which could help to counteract the effect that exposure to domestic violence is having on your children.
Steps to take include:
Communicating with your children when there are signs of danger: this conversation could take place in the same format as warning your kids about fire danger or what to do in case of an emergency.
It's important to cover the steps your child should take if they need to seek help, where they can hide, or who to call. It's vital that your child knows that it's not their responsibility to protect you from your abuser.
If you have a friend or teacher you trust with your situation, then do so. A teacher can be alert for signs of emotional or physical distress in your child while they're at school. If there is a protection order in place, then your child's school also needs to be aware of this.
Offer your children an independent person to talk to – a professional counsellor or psychologist is best for this.
Make sure your child understands that they are not to blame for what they may be witnessing and that they are unconditionally loved.
Charities which help?
There are also not-for-profit groups that provide help and support for victims and their families of domestic violence throughout Australia. Jeunesse Kids has partnerned with Australian Charity of the Year, Friends with Dignity, to award bi-annual monetary scholarships to children across Australia who have faced domestic and family violence via the Little Friends Scholarship program.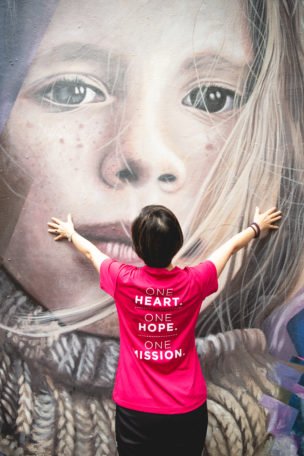 These biannual scholarships have been established to ensure all children have the ability to either further their education and/or be able to participate in extra-curricular activities that they may not be able to pursue due to the financial impact of Domestic and Family Violence within their family environment.
These scholarships can help children attend camp, after-school activities, provide uniforms and textbooks and the funding for extra-curricular activities including equipment for music, sport or art classes.
Jeunesse Kids is dedicated to creating a positive impact in the lives of children worldwide.
To show your support, please donate to the Little Friends Scholarship Program proudly supported by Jeunesse Kids here.
Editor's note: Jeunesse Australasia does not provide emergency assistance or support services to people who are experiencing or are at risk of experiencing domestic and family violence and/or sexual assault. If you, a child or another person is in immediate danger, call 000.
For sexual assault domestic and family violence counselling service call 1800 RESPECT 1800 737 732. 24/7 phone and online service. For sexual assault domestic and family violence counselling service call 1800 RESPECT 1800 737 732. 24/7 phone and online service.
The Carousel would like to thank Clare Rowe for her article.