Add a stylist's touch to your next party with a beautiful tassel garland you can make in minutes.
See them at the best parties and in the latest magazines, creating them yourself is not only incredibly easy but super affordable too. Choose colours to suit your theme and string across a wall, room or hang above a dessert table for a knockout look.
To make each pretty tassel, all you'll need is a sheet of coloured tissue paper and a sharp pair of scissors. You can use other materials apart from tissue paper, try metallic acetate fabric like we did here for our gold tassel.
Step 1
Fold one full sheet of paper in half lengthwise.
Step 2
Fold the paper in half, then in half again and in half once more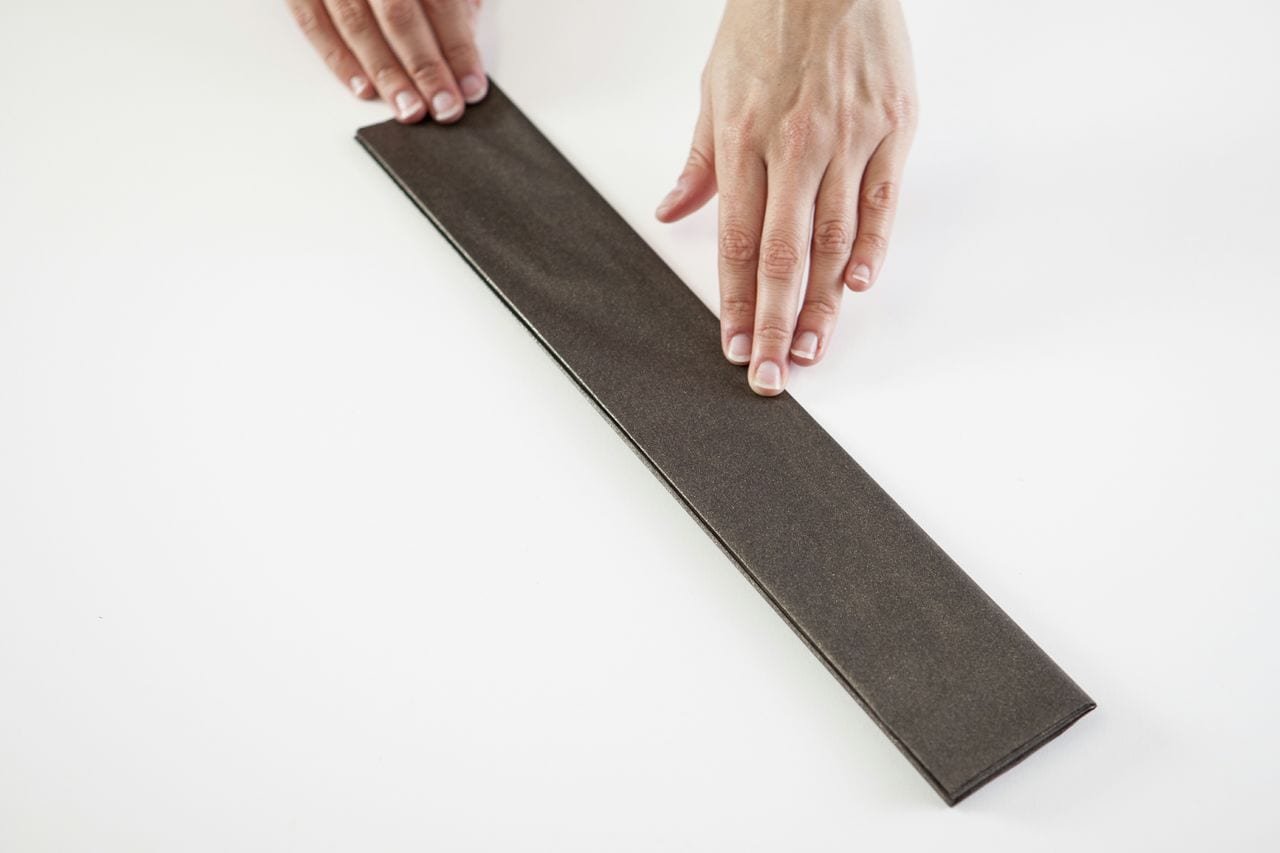 Step 3
Cut 1cm strips toward the folded end of the paper and stop cutting about 5 cm before the end.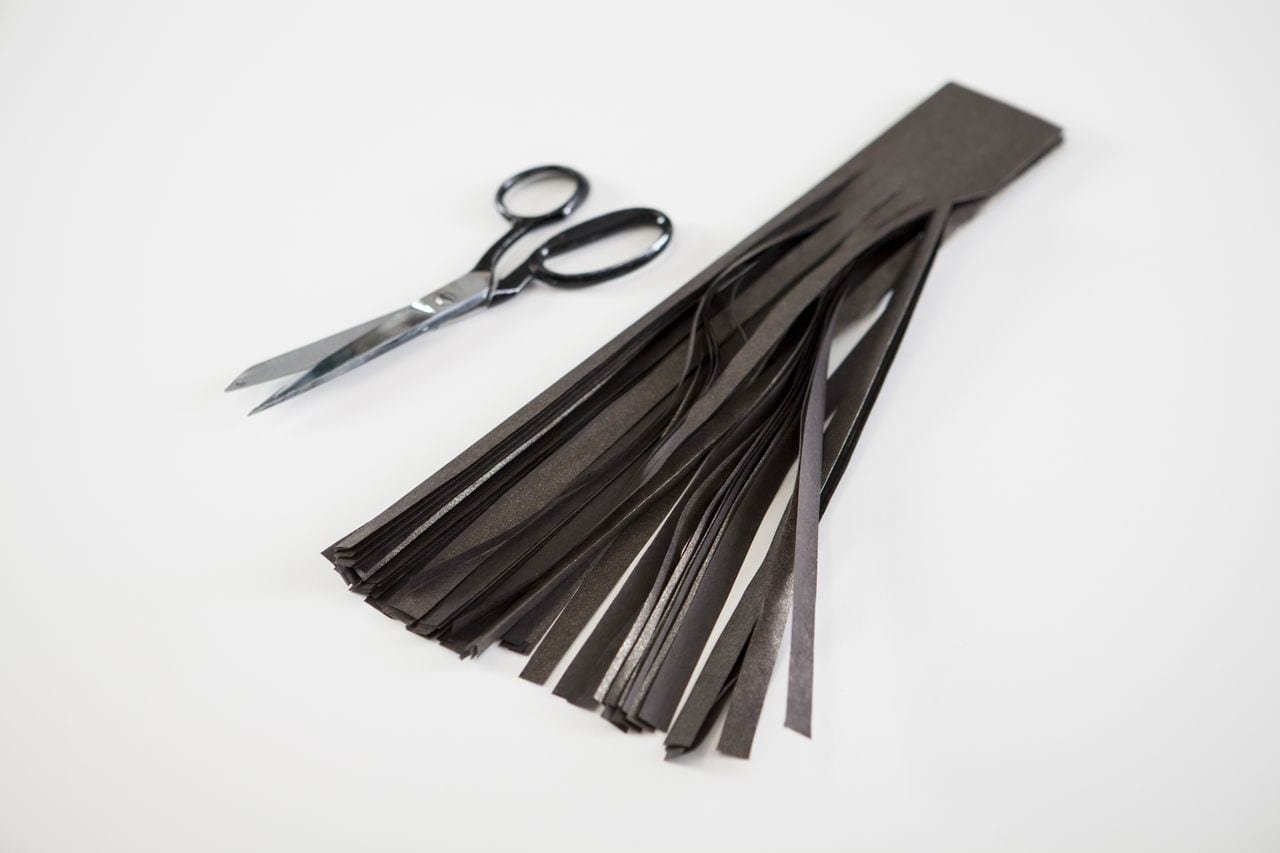 Step 4
Unfold the paper and place it down on the table. You should now have a solid section in the middle and tassels either side.
Step 5
Roll the middle section of the paper untangling the tassels on either side as you go. Roll firmly and take your time, the lengths tend to want to get tangled.
Step 6
Twist the middle section before placing the two ends together. Allow the two sides of the paper to wrap around each other creating a loop at the top then thread onto a length of string.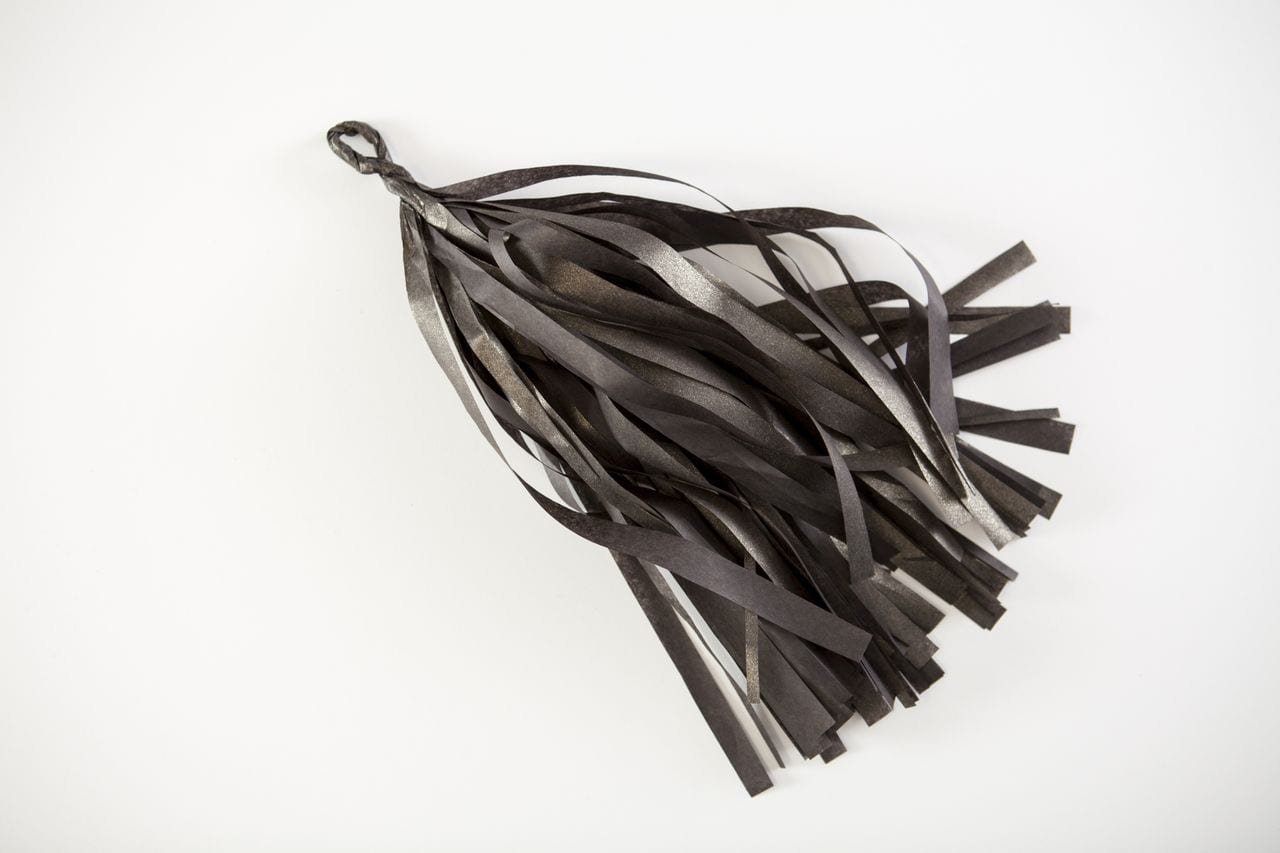 Tip: 3M hooks are a great way to hang your tassels. And when it's time to take the decorations down they are easy to remove.
Have you tried making these stylish garlands? Tell us how you went in the comments below!