Resting, relaxing or just need a really sleek addition to your living room renovation? The best recliner chairs can deliver on all of the above. These chairs function by alleviating pressure on joints by tilting back and raising the legs to support the body in a reclined position. And while the comfort of sinking into your favourite seat is second to none, according to the makers of La-Z-Boy (who actually invented the first recliner chair almost a century ago) form is an almost equally important factor to consider. The ideal ones complement their cosiness with serious style. So, whether the aesthetic of your living room is classic or contemporary or a little bit quirky-cool, La-Z-Boy offer the best product on the market.
The best chairs for: Rocking, reclining and relaxing
Rocking recliner chairs are perfect for a classic rock and relax experience. However, science reveals that this humble piece of furniture could actually help your health. According to one study, rocking releases endorphins which can improve anxiety and depression. In fact, patients who rocked the most in a research study even went on to request less medication to ease their daily aches and pains!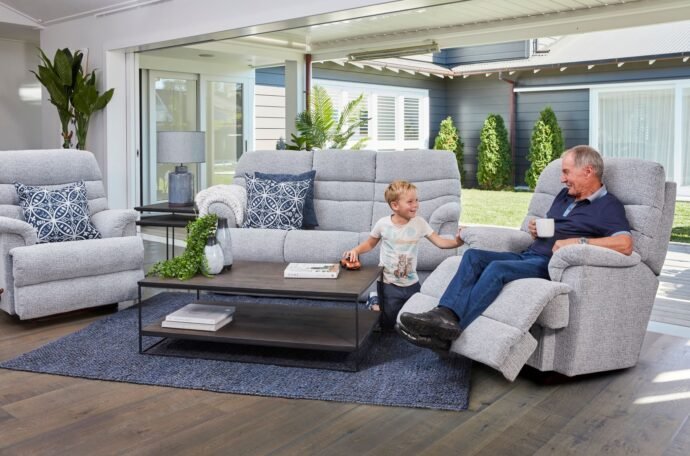 The best chairs for: Decreasing stress
Glider recliners are similar to rocker recliners, but instead of moving along an arched path, they move forward and backward along a straight path. La-Z-Boy's Glideaway recliner chairs offer the opportunity to recline in a comfortable natural position and bring with them a range of therapeutic benefits. These include improvement in balance, soothing of colic or digestive discomfort; easing of pain and pain management and the decreased need for anxiety, tension or depression medication.
The best chairs for: Reducing fatigue and possible injury
Do you struggle with the strain placed on your body when standing up and sitting down? It could be time to take a seat and consider investing in a lift recliner. Lift chair recliners work by providing support when going from a seated to a standing position. Rather than having to lift yourself – which can cause strain to the shoulders, arms and hips – lift chairs work by reducing strain and optimising comfort, preventing falls, supporting good posture and aiding recovery from injuries.
The best recliner chairs for: Back problems
Utilising the touch of a button, rather than the hand-operated lever operation system that manual recliners traditionally use, electrical recliner chairs tend to recline more gently than manual versions. This serves those with debilitating back problems particularly well as it allows your seating position to be perfectly customised to your needs.
Check out La-Z-Boy's range of Power recliner chairs and find the right one for you. We guarantee they'll place you in the box seat of your living room!