The changing face of Women In The Music Industry: through the lens of pop princesses past and present. Report by Alex Perkins.
Women have always faced a harsher spotlight than men when it comes to media attention and 'pop princesses' are no exception. It's still questionable whether in the wake of Britney Spears ending her 13 year conservatorship, Taylor Swift finally owning her masters and the changing attitudes of up and coming female artists, whether the music industry and media have finally progressed past their obsession with female artists? Or is the music industry and our society as a whole bound to repeat the mistakes of the past?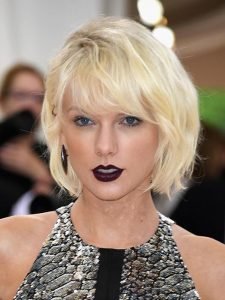 When we look at up and coming artists such as Billie Eilish and Olivia Rodgrigo, we see vastly different stories unfolding from their predecessors. On joining her record label Rodrigo negotiated ownership of her masters, crediting Swift's legal battles with Scooter Braun as her warning. Eilish, on the other hand, chose to dress a certain way until she was 18, to thwart the media's tendencies to sexualise young female artists.
The Framing Britney documentary's review of the singer's treatment by her family, the press, music industry and her even own fans, has given us all the opportunity to reflect upon the treatment of Britney Spears. Our own obsession with her had material repercussions on Britney's life. During her divorce, paparazzi photos captured her at her worst and these images were used to justify her loss of custody of her children and the removal of all her financial and personal rights through a restrictive conservatorship put in place in 2008. Her story serves as a warning of women in the music industry face everything from normalised sexism to criticism that can have serious and material repercussions on their financial and mental wellbeing.
Sadly, this issue seemed to surpass the 1990s and contributed to the trivialising narrative surrounding the talented 'pop princess' of the 2010s, with stars such as Taylor Swift. Time and time again the media focused on the men in her life instead of her own record breaking success, an issue not faced in the same way by her male contemporaries. Swift addressed this on German television station RTL after she was asked whether she would be settling down soon and become a mother, to which she replied: "I really doubt men get asked the same question when they turn 30. I'm not going to answer that question". Swift has lacked agency throughout her career, from feeling as though she couldn't speak out about issues such as not owning her masters, which were eventually sold to Scoot Braun against her wishes.
However, today it seems change is afoot. The entertainment industry, media and audiences have been forced to reflect on their treatment of women through the release of groundbreaking documentaries (Framing Britney and Miss Americana), the #metoo movement and social media allowing stars to share how they are affected by a swathe of hateful behaviours.  In 2017, Taylor Swift began re-recording her masters which were released earlier this year and titled Taylor's Version, while Britney Spears, with the aid of an impassioned social media movement, ended her 13 year conservatorship in November, 2021. Today, up and coming female artists are more aware of the dangers they face and are taking decisive action to protect themselves, thanks to the lessons learnt from their predecessors. Across society it seems progress has been made.
Although, it is problematic that Eilish, who rose to fame at 16, must make such efforts so as not to be too sexualised. It should also be acknowledged that Rodrigo's ability to negotiate with her record label is only available due to her prior success, meaning most young artists lack this opportunity. Therefore, although it is positive that young women are learning from the past and taking action to protect themselves sooner, this is being presented as positive systemic change in these problematic industries, which it is not.
Scooter Braun continues to own Swift's masters, Kesha is still trapped in a contract with her alleged rapist, female abusers such as Chris Brown maintain a strong fanbase and those who profit the most from the music and media industries so often continue to be men. Although it is a positive to see women taking steps sooner to protect themselves, they should not need to protect themselves.
As audiences and producers of media, we must turn our attention away from the personal lives of female artists and towards those behind the scenes, who own and produce the music and control the narrative which are presented.