Darren Stephens is a self-made multimillionaire and an experienced business executive, entrepreneur, marketing and growth strategist, best-selling author and consultant.
For those in the know, he is considered Australia's answer to US motivational speaker Anthony Robbins.
As someone who helps entrepreneurs and companies alike transform their business, Darren knows what it takes to reach the top and has become a popular speaker on the international circuit.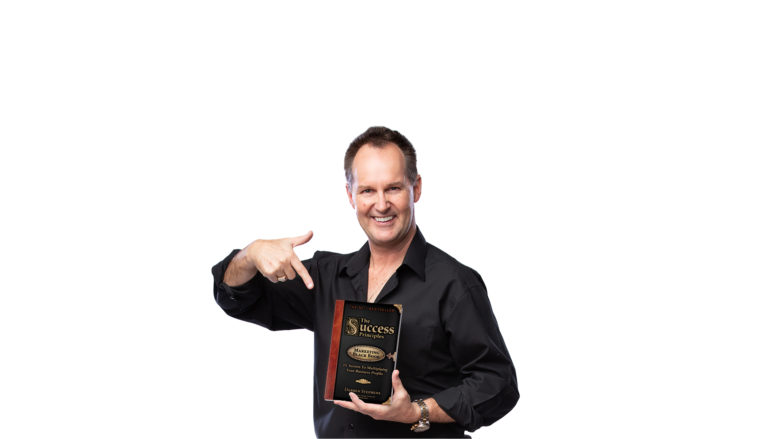 Here, The Carousel has outlined Darren's 15 tips to make your business successful from his best-selling book "The Success Principles: 15 Secrets To Multiplying Your Business Profits."
1# Keep Learning and Growing Yourself
Businesses must remain innovative and future-proof to avoid falling behind. Take the example of Blockbuster and Kodak who didn't follow the trends. When Netflix started booming at the turn of the century Blockbuster refused to follow suit – 10 years later they filed for bankruptcy.
The same is the case for Kodak. Their hesitation to fully embrace the digital world was ultimately their demise. It needs to be noted that the company has since come out of bankruptcy and still exists today, but now they deal with other technologies (even blockchain). Time will tell if the former giant who revolutionised the photography industry and led it for 10 years will regain its former glory.

Darren uses the Blockbuster and Kodak example to remind us about the importance of being a value adding business. He says: "Nowadays you have to know how to add value and build an identity or culture for your product or service."
"The more you learn, the more you EARN…"
2# Have a Clear Vision
You must have an idea of which direction you want to be heading in. Ask yourself Where do I want to be in five years? Set your goals and don't hesitate to set them high.
Darren encourages the use of a "Value and Loyalty Ladder" that helps you determine and establish your monthly and quarterly goals.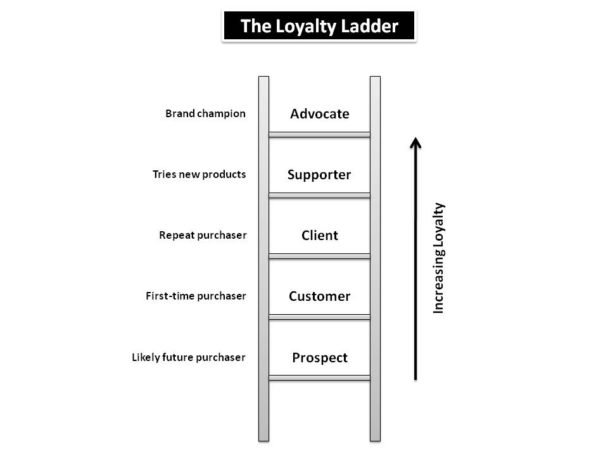 Each decision you make must bring you closer to that goal.
3# Be the Expert and Authority
Get a clear understanding of what you want your message to be and then scream it out loud – not literally. But you can write a book. For Darren, although writing a book is a lot of hard work, it remains his go-to strategy for growing a business because people are naturally drawn to authoritative characters whether it be trusted advisors, authors or speakers.
He says if you could only do one of the 15 tips he's providing…this one is a must-do!
4# Success Is About Your Customer
"No one ever buys the product, they buy you!"
Make sure your advertisements, websites and brochures are more about why a customer should do business with you rather than just focus on the product you're selling. You need to make the customer feel special. Once they do, it becomes a lot easier to obtain and retain customers.
"When you gain the confidence and trust of your client (…) you will capture all their business."
5# Know What Business You're Really In
For example, hardware stores are not in the 'hardware' business, rather they are in the 'problem-solving' business.
Make sure you establish what business you're in and build an appropriate surrounding environment that will help your business grow and thrive.
6# People Never Buy the Product, They Buy the Emotional Benefit
"You don't buy a car because you need transport. You buy a car for prestige, comfort, safety or sex appeal."
Twenty per cent of people make decisions based on logic and 80% make decisions based on emotions. So be open and authentic, vulnerable even, and you'll see that more people can relate to you and want to help you.
"To be imperfect is to be perfect"
7# Your Name and Image
When designing the look and feel of your business, it's important to consult with experts and not just go for what you like. Consider the emotional psychology of certain colours and styles and more people will want to do business with you.

For example, with Coca-Cola, their branding is predominantly red. Why? Because red evokes feelings of passion, energy, power and excitement.
8# Your Unique Selling Proposition
What makes you stand out? Why would I choose you over them? Your USP is what expresses your company's advantage over your competitors. What can I provide that others cannot?
Here are some examples:
FedEx – "When it absolutely positively has to be there overnight."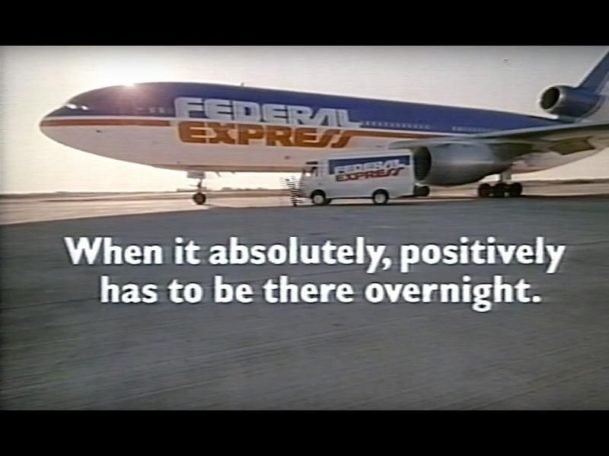 It's quirky and informs its customers that they provide fast delivery.
Find your USP and sell it to the people.
9# Host Beneficiary Relationships
This is all about connections. If you can establish good relationships with other big companies, then you start building win-win partnerships. Darren challenges you to make a list of 10 potential host beneficiary relationships that you could build. Try looking for people who have already spent a lot of money on marketing to build up a good database of people who make up your target market.
10# Sell and Market Benefits
Be clear on why becoming your customer is the right choice. "Consumers only buy benefits so make sure to spell them out clearly," Darran says. When creating an advertisement, focus on the benefits of your products rather than its features. If you're in the weight-loss business, make sure your customer knows that your product is going to help them achieve that.
11# The Hook, the Story and the Offer
"We each see or hear up to 10,000 ads per day and 24 hours later, recall less than two or three. To be successful, you must be outstanding."
Your product must reel them in with 'The Hook'. Outline the benefits that will attract a customer. 'The Story' is what makes a customer emotionally invested in a product. Talk about your company's growth from the start until now, the craftsmanship and effort put into making your product, etc. The story is critical if you want to convert them to your company. To seal the deal, 'The Offer' must contain these seven key components:
Bonuses
Price/Investment
Scarcity and Urgency
A Guarantee
Social Proof (Testimonials)
Call To Action
Summary Stack (a list of the value they're getting)
12# Risk Reversal and Testimonials
Provide your customers with a 'no risk to you' guarantee so as to put their minds at ease when buying your product. This removes hesitation before a purchase.
Use Hollywood style video testimonials. Not only do videos get shared 12 times more than text or images, but they also trigger emotions. When a potential customer can see another customer visibly excited and happy because of one of your products, they become more inclined to feel the same way.
Darren encourages you to make a list of five people you could use for a testimonial video.
13# Cut Through the Clutter
It's crucial that you find a unique and dynamic way of promoting your product or service in a way that gets through to your target market. Find out who these people are and then create an impactful event or competition that will attract their attention.

14# Develop a Competitive Advantage
You must always have a good range of products or services, good quality, and fair prices. Excellent service "beyond the call of duty" is something that can make you stand out more than you know. Word of mouth promotion is still very much an effective means of getting your business known. Secondly, add some value to your business. If you're a food outlet, offer kids to eat for free for example. Write down five ways you could add value to your business.
"Never underestimate the power of little things."
15# Create a Website Funnel That Sells
In order to organise an online business presence, you need to build a good website sales funnel. This can attract potential buyers to your website. You can use 'Clickfunnels' to help you with all your traffic optimisation needs.

Check out Darren's next event here www.wantmorecustomers.com.au or for a free success principles book go to www.wantafreebook.com.